Where is Navarre Beach? I almost hate to write this article as a former resident of Navarre and still lingering local who loves his quiet beaches.
But, what good is a great location if everyone cant enjoy it? At least thats what I'm telling myself. Other locals might be irritated…So, here we go!
updated: 03/14/2023
Navarre Beach is a tranquil, unspoiled paradise located along Florida's Gulf Coast.
This hidden gem boasts pristine white-sand beaches, crystal-clear emerald waters, and a serene atmosphere, making it the perfect destination for a relaxing and rejuvenating vacation.
With a range of family-friendly activities and attractions, Navarre Beach has something to offer for everyone.
As one of the most popular tourist destinations in the United States, Florida is home to many well-known attractions and bustling cities.
However, for those seeking a more peaceful and less crowded experience, discovering hidden gems like Navarre Beach is crucial.
Not only does it provide a unique and memorable vacation, but it also allows visitors to fully appreciate the natural beauty and charm of Florida's Gulf Coast.
Where is Navarre Beach?
Navarre Beach is situated in Santa Rosa County, along the northwestern part of Florida's Gulf Coast.
This idyllic beach town is approximately 25 miles east of Pensacola and about 30 miles west of Fort Walton Beach.
Its location between the Gulf Islands National Seashore and Navarre Beach Marine Park further enhances its natural beauty and appeal.
Neighboring cities and attractions to Navarre Beach
The surrounding area of Navarre Beach offers a variety of attractions and destinations worth exploring.
A short drive to the west, visitors will find Pensacola, famous for its historic downtown, Naval Air Station, and the National Museum of Naval Aviation.
To the east, Fort Walton Beach and Destin provide an array of entertainment options, such as the Gulfarium Marine Adventure Park, Big Kahuna's Water and Adventure Park, and the Destin Harbor Boardwalk.
Additionally, the nearby Gulf Islands National Seashore offers miles of untouched shoreline, perfect for hiking, birdwatching, and soaking in the stunning coastal views.
For a truly unique experience, consider visiting the historic Fort Pickens, located on the western tip of Santa Rosa Island, to learn about its role in American history and take in the breathtaking views of the Gulf Coast.
How to Get to Navarre Beach
Driving directions from major cities
From Pensacola: Take US-98 E for approximately 25 miles, then turn left onto Navarre Beach Causeway. Continue straight across the bridge to reach Navarre Beach.
From Fort Walton Beach: Drive west on US-98 W for around 30 miles, then turn right onto Navarre Beach Causeway. Continue straight across the bridge to arrive at Navarre Beach.
From Tallahassee: Take I-10 W to FL-87 S (Exit 31), then follow FL-87 S for about 27 miles. Turn left onto US-98 W and drive for 12 miles before turning right onto Navarre Beach Causeway. Continue straight across the bridge to reach Navarre Beach.
Airports and transportation options to Navarre Beach
Pensacola International Airport (PNS): Located around 35 miles from Navarre Beach, PNS is the closest major airport. Car rentals, taxis, and rideshare services like Uber and Lyft are available for ground transportation.
Northwest Florida Beaches International Airport (ECP): Situated approximately 75 miles from Navarre Beach, ECP serves the Panama City area. Car rentals, taxis, and rideshare services are available for transportation to Navarre Beach.
Destin-Fort Walton Beach Airport (VPS): About 40 miles from Navarre Beach, VPS offers another option for air travel. Car rentals, taxis, and rideshare services can be used for the journey to Navarre Beach.
Reasons to Visit Navarre Beach
Pristine white-sand beaches
Navarre Beach is renowned for its immaculate white-sand beaches, providing a perfect setting for sunbathing, swimming, and building sandcastles.
The sugar-like sand and clear emerald waters create a picturesque backdrop for beachgoers to enjoy.
Tranquil atmosphere
Unlike busier Florida destinations, Navarre Beach offers a serene and peaceful atmosphere, ideal for those looking to escape the crowds and relax.
Its laid-back vibe and uncrowded beaches make it the perfect place to unwind and reconnect with nature.
Family-friendly activities
Navarre Beach has a plethora of activities suitable for the whole family.
From outdoor adventures like kayaking, paddleboarding, and fishing to exploring local attractions such as the Navarre Beach Pier, Gulf Breeze Zoo, and the nearby Gulf Islands National Seashore, there's something for everyone to enjoy.
The calm waters and gentle waves also make it an excellent choice for families with young children.
Things To Do and Attractions in Navarre Beach
Outdoor activities
Paddleboarding: Navarre Beach's calm waters make it an ideal location for stand-up paddleboarding. Numerous rental shops and guided tours are available for both beginners and experienced paddlers.
Fishing: Anglers can enjoy fishing from the Navarre Beach Pier or book a deep-sea fishing charter. With a variety of fish species in the area, it's a popular activity for both novice and seasoned fishermen.
B. Local attractions
Navarre Beach Pier: As the longest pier in Florida and the Gulf of Mexico, Navarre Beach Pier offers stunning views and excellent fishing opportunities. The pier also features a restaurant and gift shop.
Gulf Breeze Zoo: Covering 50 acres, the Gulf Breeze Zoo is home to over 900 animals from around the world. The zoo offers up-close encounters, a safari train ride, and interactive experiences for the whole family.
Navarre Beach City Park: Located at the bridge entrance to Navarre Beach in Navarre Park. Navarre Park is a small water park/playground that offers various activities for the whole family to enjoy.
Seasonal events in Navarre Beach
Navarre Beach Mardi Gras Parade: Held annually in February or March, this family-friendly parade features colorful floats, music, and beads, bringing the spirit of Mardi Gras to Navarre Beach.
Bands on the Beach: From April through October, enjoy free weekly outdoor concerts at the Navarre Beach Park. Bring a lawn chair or blanket and enjoy live music with a picturesque beach backdrop.
Other Must-attend events in Navarre Beach include:
Fat Tuesday Parade: Witness the HarborWalk Village transform into a vibrant spectacle every Tuesday from 8:30 to 9:30 p.m., featuring costumes, street performers, and dazzling floats.
Red, White, and Blue Hero Celebration: Honor an American hero every Thursday at the Destin Harbor from 7 a.m. to 9 p.m., with a ceremony and WW1 vintage airshow.
Bands on the Beach: Unwind every Tuesday at the Pavilion from 7 to 9 p.m. with live music performances, and don't forget your beach towel and lawn chair.
Accommodations and Dining in Navarre Beach
Navarre Beach rentals
Navarre Beach offers a variety of accommodation options, from beachfront condos and vacation homes to hotels and RV parks.
Vacation rentals provide a comfortable, home-like setting for families and groups, with many properties featuring amenities like private pools, fully equipped kitchens, and easy beach access.
Navarre Beach Restaurants and Dining Options

Navarre Beach boasts a diverse array of dining options to suit every palate and budget.
From casual beachfront eateries serving fresh seafood to upscale restaurants offering fine dining experiences, there's something for everyone.
Some popular options include Juana's Pagodas and Sailors' Grill, Broussard's Bayou Grill, and The Slippery Mermaid Sushi Bar.
Personally, if you love Mexican food (CaliMex), the Cactus Flower is AMAZING!
Navarre Beach Sealife and Sea Turtles
Diverse marine life Navarre Beach is home to an abundant array of marine life, including dolphins, various species of fish, crabs, and more.
Snorkeling and diving in the surrounding waters provide the opportunity to explore the colorful underwater world and observe the diverse creatures that inhabit the area.
Sea turtle nesting
Navarre Beach is an important nesting ground for several species of sea turtles, including loggerhead, green, and Kemp's ridley turtles.
From May through October, these endangered and threatened species come ashore to lay their eggs on the beach.
During this time, visitors might be lucky enough to witness a female turtle nesting or baby turtles hatching and making their way to the ocean.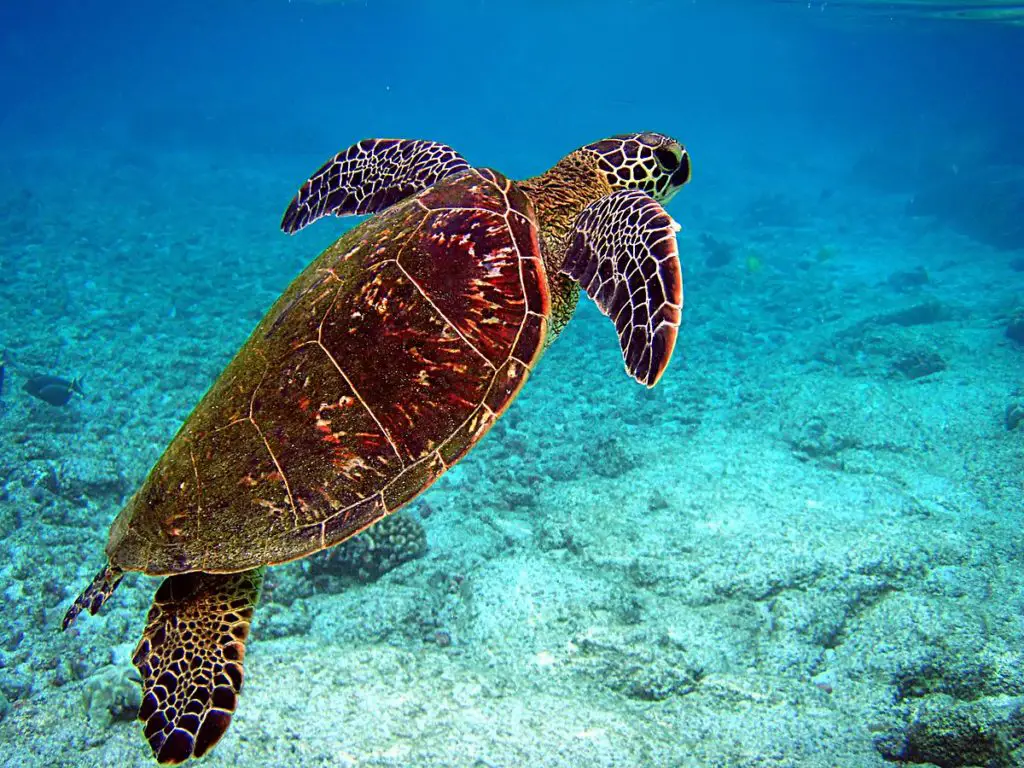 Sea turtle conservation efforts
Conservation efforts in Navarre Beach aim to protect sea turtles and their nesting habitats.
Local organizations, such as the Navarre Beach Sea Turtle Conservation Center, work to educate the public about sea turtle conservation and promote responsible practices that ensure the survival of these incredible creatures.
Visitors can support these efforts by following guidelines like filling in holes on the beach, removing beach equipment at night, and minimizing the use of artificial lights, which can disorient nesting turtles and hatchlings.
Navarre Beach's Manmade Snorkeling Reef
The Navarre Beach Marine Sanctuary has created an artificial snorkeling reef, providing a unique and accessible snorkeling experience for visitors.
The manmade reef, located just offshore in shallow waters, is designed to encourage the growth of coral and provide a habitat for various marine species.
Exploring the reef
Snorkelers can easily access the reef from the shore, making it a convenient and exciting attraction for people of all ages and skill levels.
As you explore the reef, you'll encounter a diverse array of marine life, such as colorful fish, crabs, sea turtles, and other fascinating creatures.
Environmental benefits
In addition to providing a unique snorkeling experience, the manmade reef plays an essential role in supporting the local ecosystem.
The reef structure promotes the growth of coral and other marine life, helping to restore and maintain a healthy marine environment.
The reef also serves as an educational tool, raising awareness about the importance of conserving and protecting our oceans and their inhabitants.
Best Time To Visit Navarre beach
Ideal months for pleasant weather The best months to visit Navarre Beach for pleasant weather are typically April to late May and late September to early November.
During these periods, temperatures are warm but not too hot, making it ideal for beach activities and exploring the local attractions.
Peak and off-peak seasons Peak season in Navarre Beach typically falls between June and August, when schools are on summer break and families flock to the area.
While the weather is warmer during these months, the beaches and attractions can be more crowded.
The off-peak season, which includes late fall and winter months, offers cooler temperatures and fewer crowds, providing a more peaceful experience for visitors.
Parting Words
Navarre Beach, a serene oasis on Florida's Gulf Coast, offers the perfect balance of relaxation and adventure.
With its pristine white-sand beaches, calm waters, and diverse range of activities and attractions, it's an ideal vacation destination for families and travelers seeking a peaceful retreat.
From exploring the unique manmade snorkeling reef and witnessing the incredible sea turtles nesting to participating in various outdoor activities and discovering local attractions, there's something for everyone at Navarre Beach.
The tranquil atmosphere and warm weather make it a top choice for those looking to escape the bustling tourist hotspots.
Overall, Navarre Beach is a hidden gem that provides an unforgettable vacation experience, allowing visitors to connect with nature and enjoy the beauty of Florida's Gulf Coast.
Whether you're planning a family vacation or a romantic getaway, Navarre Beach is waiting to welcome you to its coastal paradise.