Have you been wondering "does rosemary beach allow tents or umbrellas?"
When you're preparing for your fun in the sun on Rosemary Beach in Florida, you may still be tempted to pack something to give you a break from all of those UV rays.
As a beach located in Walton County, Florida, Rosemary Beach does allow both tents and umbrellas.
According to beach rules, tents that are ten inches by ten inches are allowed as long as they are set on the upper third of available beach property.
Also, it should stay at least fifteen inches from the dunes.
Since Rosemary beach does allow tents, it's time to start considering what the rest of this article will cover.
Some of these are the rules for both tents and umbrellas.
Additionally, an overview of the beach itself, and the different reasons and methods for getting a tent and umbrella down to Rosemary Beach!
About Rosemary Beach
Rosemary Beach is part of Walton County in Florida. It is home to a planned community and offers shops, restaurants, green spaces, and even a hotel!
The area is popular thanks to its design which looks like something straight out of the French Quarter and its nearness to the beach!
Because Rosemary Beach is settled in Walton County, it is required to have the same rules as other Walton County beaches.
This includes stipulations about the size of tent you can use and where it can be placed during your time on the beach.
Why You May Want a Tent or Umbrella at the Beach
A tent or umbrella at the beach offers great protection from harmful UV rays!
After proper sunscreen application, some beachgoers prefer to spend all of their time in direct sunlight.
However, for those more sensitive to the damage that the sun can do, or those who just prefer to stay cool in the shade, invest in a tent or umbrella to provide that shade!
A tent isn't just helpful when it comes to the sun. Both tents and umbrellas can offer one more layer of protection between your items and sea birds.
Seagulls are often very comfortable landing on and even snooping through humans' bags in search of something to eat.
However, with an umbrella or a tent, seagulls are less likely to enter your personal space.
This is because most gulls don't feel as safe walking under the canopy that a tent or umbrella provides to create mischief.
It is because the canopy is a barrier between themselves and escaping into the sky!
Florida is also famous for passing rain showers.
Even on the beach, you may be surprised by how fast a little bit of rain passes through!
An umbrella and a tent are both excellent ways to keep your stuff from getting a surprise wetting.
Finally, a brightly colored umbrella or tent is a good marker for your spot on the beach.
When playing in the ocean or trying to let a friend join you, the wide open stretches of Rosemary Beach might make your area hard to spot. 
Fortunately, an umbrella or a tent can mark the part of the beach you've claimed for the day, even from a distance of several yards!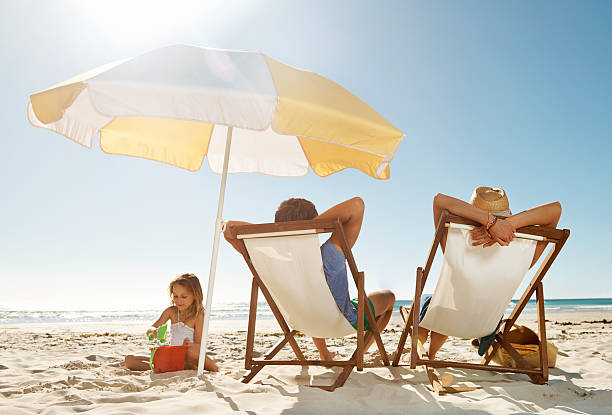 Rosemary Beach Tent Rules
Rosemary Beach does have rules for the kind of tent setup it allows. The good news is, the list isn't too long:
Tents must be no bigger than 10 x 10.

It might be great to have a big swathe of shade for yourself, but Rosemary Beach asks that beachgoers be respectful of others' space and limit their tents to ten by ten inches!

Tents must be on the upper third of Rosemary Beach.

Tents are not allowed to be too close to the water.

In the event that your tent is washed out to sea, it would be a serious case of pollution and could endanger ocean wildlife.

Tents must be at least fifteen inches away from the sand dunes.

This is so that emergency vehicles can pass up and down the beach without fear of running into a tent!

Besides, Walton County needs its sand dunes intact as a natural barrier against storm surges, so keeping tents fifteen feet away minimizes footsteps on the dunes.
Rosemary Beach Umbrella Rules
There are fewer rules for Rosemary Beach when it comes to umbrellas.
The main point is that there isn't a size limitation for the canopy of any umbrella you purchase.
However, you must still keep your umbrella off of the sand dunes and along the upper third of the beach to avoid losing it to the tide.
Remember that an umbrella must be firmly secured to the sands of the beach to prevent flying away.
If your umbrella does wind up being uprooted on a windy day, it could injure other beachgoers.
Nobody likes having their vacation interrupted by a runaway umbrella!
Many umbrellas come with a pole that can be driven firmly into the sand.
This is because beach umbrellas are designed like big screws to twist into the ground.
However, there is a mechanism called a sand anchor.
It can be purchased at any hardware store and used to supplement the beach umbrella's pointy end in securing it.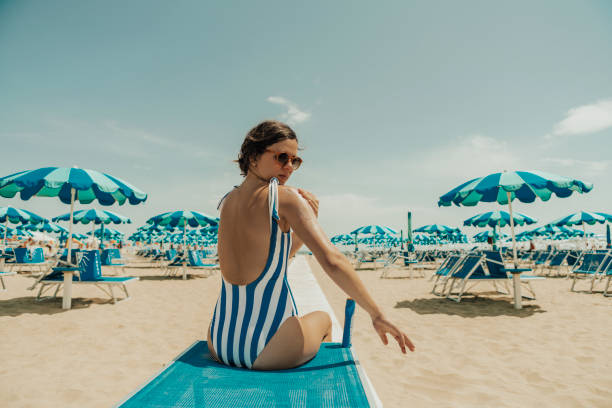 Should I Buy Umbrellas, or Bring My Own to Rosemary Beach?
Now that we know umbrellas and tents are allowed on Rosemary Beach, the question is, should you buy umbrellas or bring your own?
The main benefit to bringing an umbrella that you own is that it will be, hopefully, a one-time purchase.
You won't need to rent or trust your resort or hotel to provide one for you.
However, you will have to walk your umbrella all the way from the car or hotel to your spot on the sand.
Alternatively, if you'd like to buy or rent an umbrella on the beach, it can be brought to you by hotel services.
Or else, you can simply remain on the beach, ready for your arrival each day of your stay!
Best Places to Rent Tents and Umbrellas
If you do decide to rent or purchase a new tent or umbrella for Rosemary Beach, here are a few of the places that offer their services!
Paradise Beach Chairs – Paradise Beach chairs is an equipment rental agency located in Rosemary Beach.

It will rent beach chairs with umbrellas, and offer advice on which model works best for you!

Seas the Day – An entertainment shop in Rosemary Beach which offers not only umbrellas, but beach chairs, coolers, and tables. Google reviews praise Seas the Day's excellent service.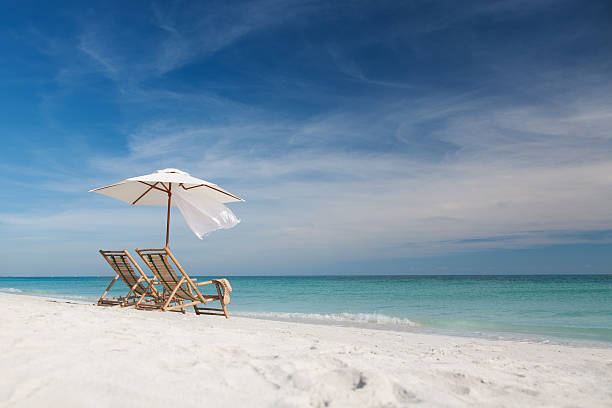 In Summary
In summary, Rosemary Beach does allow tents that are no bigger than ten by ten inches and umbrellas on the beach.
However, Rosemary Beach is located in Walton County and therefore has to follow a few rules when it comes to tents.
Tents not only have to be a certain size but can't be too close to either the ocean or the sand dunes that form a natural storm barrier.
Tents and umbrellas can be purchased at local stores around Rosemary Beach.
It is offered as a rental in places such as Paradise Beach Chairs, or a part of services in entertainment shops, such as those offered at Seas the Day.