When summer rolls around, we head to the beaches to spend a day in the sun enjoying the waves and views.
If you're like me and you're one of those people who appreciate a beach day with a cold drink, you might wonder what the laws are regarding drinking on Navarre Beach.
Many of Florida's beaches have pretty strict rules regarding alcohol, so what's the law when you want to have drinks on Navarre Beach?
Navarre Beach Department rules do not prohibit alcohol consumption, but due to broken glass and injury, they do not allow glass on the beach.
The rules state to leave no trace. If you drink on Navarre beach, use plastic containers and don't cause trouble or leave a mess.
While there is no rule listed on the Santa Rosa County Navarre Beach Department website that states you may not consume alcohol, it's always a good idea to ensure your behavior doesn't attract any negative attention.
If you're going to drink on Navarre beach, here are a few things to remember so you don't get a warning or citation from an over-zealous law official!
Can You Drink On Navarre Beach?
Known for its pristine white sands, stunning views, and scenic trails, Navarre Beach is often called Florida's 'best-kept secret.'
This spectacular section of coastline is just 25 miles from Pensacola and has become a popular tourist destination over the last decade.
With so much to offer visitors looking to relax and enjoy this gorgeous 12-mile stretch of beach, it's no surprise that people want to know if they can enjoy a drink on Navarre Beach.
Since the beach rules don't expressly state no alcohol, you're likely to be okay with enjoying a few drinks as long as you're not breaking any other laws or are visibly intoxicated and making the beach dangerous for yourself or others.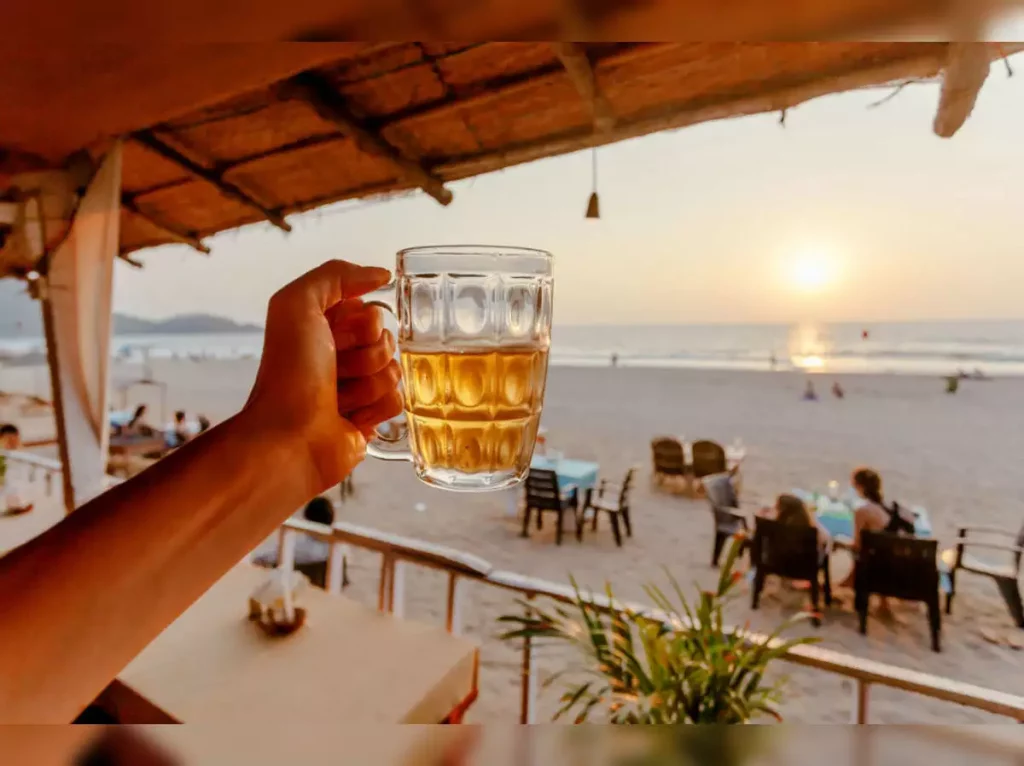 The Santa Rosa document on beach safety notes that 'alcohol and swimming don't mix.'
If you're drinking, remember to stay on the sands and don't take a dip in the water, no matter how good it looks.
Navarre Beach has no lifeguards on duty, and there is the possibility of rip currents, so avoid swimming and drinking!
Can You Drink Beer On Navarre Beach?
You are unlikely to be prevented from drinking beer on Navarre beach unless you are disturbing the peace and visibly intoxicated or doing something dangerous.
However, Navarre beach has a 'No Glass' policy for safety reasons. This policy is to prevent broken glass, which will cause injury and be challenging to clean up from the sand. 
With this in mind, although you can drink beer, you should not drink beer from glass bottles.
Beer is rarely sold in plastic bottles as it tends to go flat quickly, but you can take beer sold in cans to the beach.
If you bring beer in cans and drink it from plastic cups, this should pose no problem.
Can You Drink Wine On Navarre Beach?
These days it's possible to get many brands of wine on plastic wine bottles, which would be suitable to take to Navarre beach.
Another option is boxed wine, but remember to drink in moderation and drink discreetly.
Plastic wine glasses are an excellent alternative to glass and can be found in most supermarkets and as part of many picnic sets.
These reusable stemless ones are a great set of plastic wine glasses for the beach, which are also a perfect option for champagne. Since they have a flat bottom, they are useful for beach drinks and are less likely to get knocked over.
Can You Drink Cocktails On Navarre Beach?
Once again, providing you're not behaving in a manner that will get you kicked off the beach, you can enjoy a lazy cocktail on the beach, watching the sunset over the waves. 
Remember not to bring any glass to Navarre Beach. If you're mixing spirits with cold drinks or sodas, decant your alcohol into a suitable plastic container first, and only bring sodas in plastic bottles.
Don't pour your drinks into glasses, but mix them in plastic cups or disposable stemless wine glasses.
The biggest issue experienced by people drinking on Navarre Beach has not been regarding the alcohol but the use of glass bottles, containers, or cups.
Don't Leave Your Drink Cups Or Bottles On Navarre Beach
Navarre Beach is a stunning stretch of coastline and a massive magnet for ecotourism.
The beach has a strict 'Leave No Trace' policy to keep it pristine and wildlife-friendly.
'Leave No Trace' means you must take all your trash away with you when you go home. Do not ruin the beach for other people. 
If you're going to be drinking and bringing bottles, meals, and plastic containers, take a bag with you to place all your trash in.
Take your filled bag and all your mess away with you when you leave.
It's a good policy to do this wherever you go, as trash cans are not always readily available or may quickly become overflowing during busy vacation periods.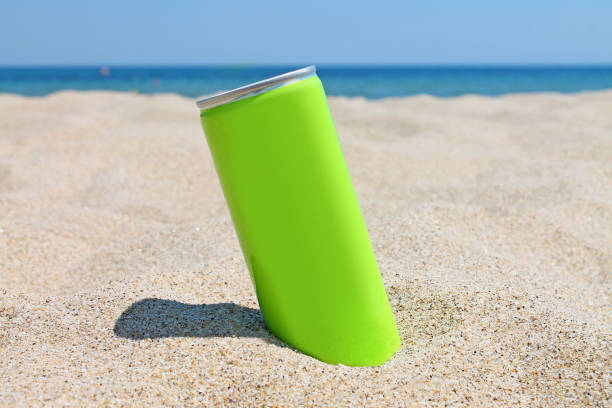 Driving After Drinking On Navarre Beach
If you will be driving back to your home or holiday apartment after drinking on Navarre Beach, ensure that one party member stays sober as the designated driver.
This will avoid any potential drunk-driving accidents and casualties and prevent you from getting a DUI if you are stopped.
Restrooms When Drinking On Navarre Beach
If you're drinking – whether it's soda, water, or a few beers, the chances are you'll be looking for a public toilet at some point.
There are public restrooms available in the Navarre Beach Marine Park and further restrooms in the main beach parking lot near the Navarre Beach Fishing Pier.
Conclusion
In Florida, drinking is not legal in most state parks unless a license has been acquired, such as a fair or festival, and many beaches prohibit drinking.
Navarre Beach has no specific rule banning drinking.
But bear in mind you must not bring any glass to the beach, and all your trash must be removed to leave no trace and keep the beach clean and safe for everyone.
If you choose to drink, do so responsibly, discreetly, and bring cans or plastic containers.