For seafood lovers, Emerald Coast is a paradise. Located in the northwest of Florida, the region is home to some of the most delicious oysters and seafood in the country.
From upscale oyster bars to local seafood markets, Emerald Coast has something for everyone. Whether you're a fan of raw oysters, grilled shrimp, or fish tacos, you won't be disappointed.
In this article, we'll take you on a journey through the best oyster bars and seafood markets in Emerald Coast, and share some tips on how to pair wine with oysters and how the region is committed to sustainability and farm-to-table practices.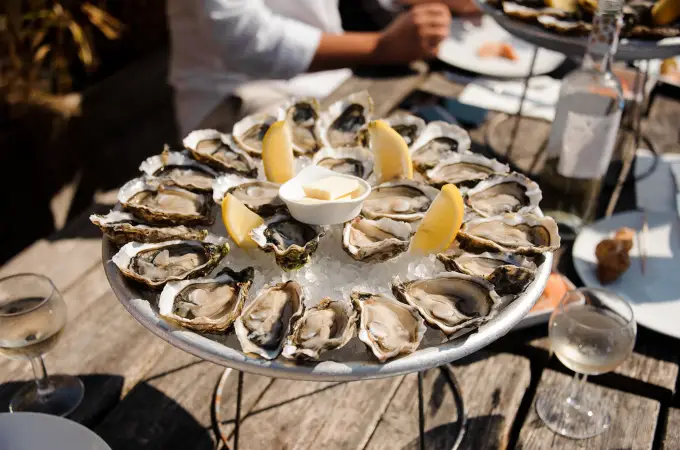 "Shuck It Up!" – A Guide to Emerald Coast's Best Oyster Bars
If you're a fan of oysters, Emerald Coast is the place to be. From Apalachicola to Pensacola, the region is home to some of the best oyster bars in the country.
One of the most popular destinations is The Oyster Bar in Destin, which offers a variety of oysters from across the country, as well as local seafood dishes.
Another must-visit spot is Shunk Gulley Oyster Bar in Santa Rosa Beach, which boasts a stunning view of the Gulf of Mexico and a wide selection of oysters and seafood.
For a more upscale experience, visit Cuvee Kitchen + Wine Bar in Destin, which serves oysters on the half shell with a variety of sauces and toppings, including caviar and truffle oil.
And if you're looking for a laid-back atmosphere, The Red Bar in Grayton Beach is a favorite among locals, serving fresh oysters and seafood in an eclectic setting.
"Fresh Catch of the Day" – Top Seafood Markets in Emerald Coast
If you're looking to cook your own seafood feast, Emerald Coast has you covered.
The region is home to some of the best seafood markets in the country, offering a wide selection of fresh fish, shrimp, crab, and oysters.
A couple of local favorites in Destin would be Boshsmps and AJ's Oyster Bar. Both offer incredible eats and visitors as well as locals love both of these fan favorites.
Joe Patti's Seafood in Pensacola is a local institution, offering fresh seafood and a variety of cooking tools and spices.
Destin Ice Seafood Market and Deli is another popular destination, offering a wide selection of fresh seafood, as well as prepared dishes, sandwiches, and salads.
For a more local experience, visit Buddy's Seafood Market in Panama City, which offers a wide selection of locally caught seafood, including grouper, snapper, and shrimp.
And if you're looking for a unique experience, visit the Apalachicola Seafood Grill and Steakhouse, which also serves as a seafood market, allowing you to choose your own fresh catch and have it cooked to order.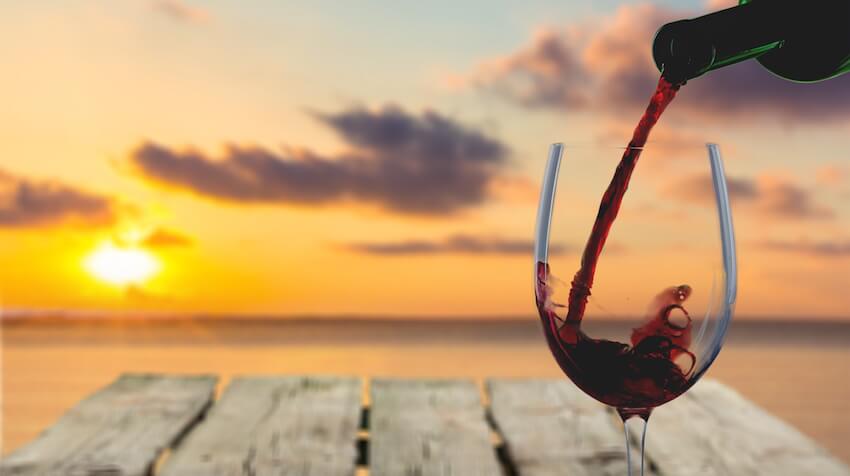 "Sip and Savor" – Pairing Wine and Oysters in Emerald Coast
Pairing wine with oysters can be a daunting task, but in Emerald Coast, it's a breeze.
The region is home to some of the best wineries in the country, offering a variety of wines that pair perfectly with oysters.
One of the best pairings is Chablis, which is known for its crisp, minerally flavor that complements the briny taste of oysters.
Another great pairing is Muscadet, which is a dry, light-bodied wine from the Loire Valley in France.
The wine's acidity and minerality help cut through the richness of the oysters, creating a perfect balance of flavors.
And if you're looking for a unique pairing, try a sparkling wine like Champagne or Prosecco, which can bring out the sweetness of the oysters.
Tips for First-Time Oyster Eaters: Savor the Sea's Delights
If you're about to embark on your first oyster-tasting adventure, you might be a little intimidated by these unique and delicious mollusks. Fear not, for we have some helpful tips to guide you through this culinary journey:
Choose wisely: Ask your server or the oyster bar staff for recommendations. They'll know which oysters are freshest and best suited for first-timers.
Inspect before you slurp: Make sure your oyster is properly shucked, with no shell fragments remaining. The oyster should be plump, moist, and nestled in its briny liquor.
Learn the lingo: Familiarize yourself with oyster terms like "briny," "sweet," "meaty," and "creamy" to better understand the flavors and textures you'll encounter.
Start mild: Begin with milder oysters, such as those from the Gulf or the East Coast, before moving on to more robust varieties like the West Coast's Pacific oysters.
Dress it up (or not): Experiment with accompaniments like lemon, cocktail sauce, or mignonette, but also try the oyster naked to truly appreciate its natural flavor.
Slurp with confidence: Hold the shell close to your lips, tilt it, and slurp the oyster along with its liquor. Take a moment to savor the taste before chewing and swallowing.
Pair it right: A crisp, chilled white wine or a light beer can be the perfect complement to your oyster feast.
Armed with these tips, you're ready to dive into the exquisite world of oyster bars and savor the briny treasures of the Emerald Coast. Enjoy the experience, and remember – there's no right or wrong way to appreciate this seafood delicacy!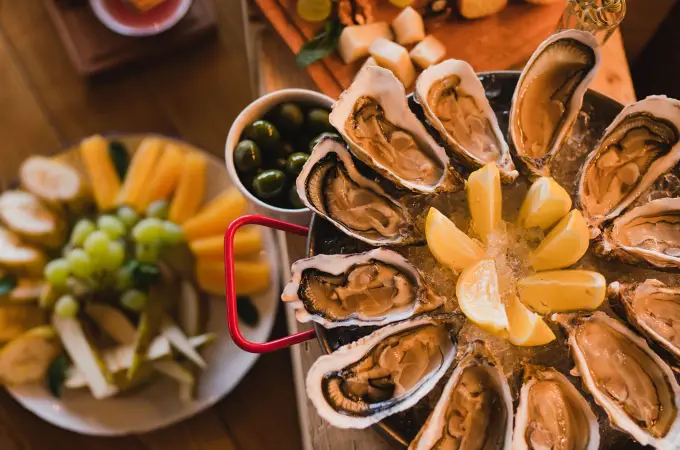 "From Gulf to Table" – Sustainability and Farm-to-Table Practices in Emerald Coast's Seafood Industry
Emerald Coast is committed to sustainability and farm-to-table practices in its seafood industry.
Many of the oyster bars and seafood markets in the region source their seafood from local fishermen who use sustainable practices to catch their fish.
This helps preserve the environment and ensures that the seafood is fresh and of the highest quality.
In addition, many of the restaurants in Emerald Coast practice farm-to-table principles, sourcing their ingredients from local farms and producers.
This not only supports the local economy but also ensures that the food is fresh, healthy, and free of harmful chemicals and preservatives.
Final Bite
Emerald Coast is a seafood lover's dream come true. From the best oyster bars to top seafood markets, the region has something for everyone.
Whether you're a fan of raw oysters or grilled seafood, Emerald Coast promises to delight your taste buds.
So, the next time you're in the area, be sure to shuck it up, try the fresh catch of the day, sip and savor some wine, and support the region's commitment to sustainability and farm-to-table practices.