With its sugar-white sands, emerald waters, and laidback vibe, Navarre Beach has lured generations of travelers to this idyllic stretch of Florida's Panhandle. But before booking your beach escape, the question arises – is Navarre Beach actually safe?
The short answer is yes. Navarre Beach enjoys an impressively low crime rate, clean waters free of pollution, stringent safety regulations, and a family-friendly atmosphere. However, as with any trip, exercising caution by following certain rules and tips will maximize your safe enjoyment.
Read on for a complete overview of Navarre Beach's safety across key categories – from crime stats to water risks to family precautions and more. You'll discover why Navarre Beach deserves its reputation as a welcoming and risk-free vacation oasis.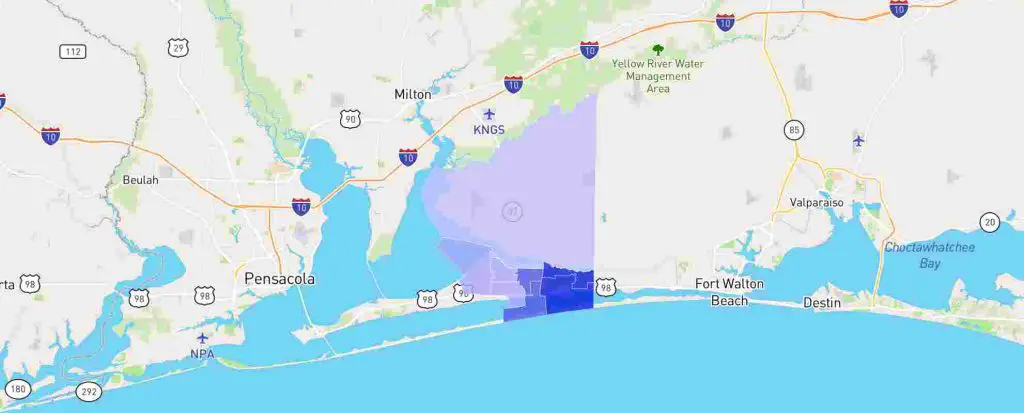 Navarre Beach's Overall Safety
First, how does Navarre Beach rate for general safety and crime levels compared to other US destinations? The stats speak for themselves:
Navarre crime rates rank in the top 10% of the safest cities in America. Its crime levels sit a full 63% below the national average.
Violent crimes occur only about once every 18 days on average. Property crimes happen most often, but still 35% less than other Florida beaches.
The homicide rate measures near zero, with only a single recorded murder between 1999 to 2018.
Navarre residents rate the western beaches as the least risky, with almost no serious crimes. The east end near the Navarre Beach pier sees slightly more petty theft and disorderly conduct. But still at levels well below most beach towns.
Tourists report feeling comfortable walking alone even late at night. The peaceful community vibe deters shady activity.
So in terms of crime statistics and safety perceptions, Navarre Beach scores very high marks as a risk-free destination.
Families especially appreciate the welcoming atmosphere. Solo female travelers feel at ease due to the family focus and watchful neighbors looking out for each other.
But what about risks from the beaches and waters themselves? Read on for a breakdown of important water safety facts.
Swimming Safety and Water Hazards at Navarre Beach
The premier lure of Navarre Beach lies in its sparkling emerald and turquoise waters, perfect for swimming, wading, splashing, and all manner of water play.
But even veteran swimmers should heed the following precautions and advisories:
Lifeguards Are Not Always Present
Lifeguards monitor Navarre Beach daily during peak season from March to October.
But once cooler weather arrives, the lifeguard stands shut down, leaving swimmers unsupervised. Exercise extreme caution during off season months and avoid swimming alone.
Even when lifeguards are present, use the protected areas right in front of their perches. Don't risk swimming in unmonitored zones.
Watch for Dangerous Currents
Rip currents and rough surf sometimes occur along Navarre Beach, especially near the old fishing pier ruins. These currents can pull even strong swimmers out to sea quickly.
If caught in a rip current, swim parallel to shore until you move outside the current, then head back in at an angle.
Beware Sharp Drops and Deep Holes
In some sections the sandy bottom suddenly drops into 12-15 foot holes, which can shock inexperienced swimmers.
Also watch for submerged logs and debris. Only swim in clearly marked areas free of snags and drop offs.
Avoid Swimming Near Piers
Anglers constantly cast heavy sinkers and hooks from both the new and old fishing piers. Stay well clear of pier pilings where risky casts occur and fishing lines can snag you.
Don't Interact With Marine Wildlife
It's illegal to touch or feed wild dolphins. While rare, sharks and aggressive sting rays sometimes lurk in Navarre Beach's waters as well. Maintain a safe distance from any wildlife you spot while enjoying a dip.
Never Swim Impaired
With partiers flocking to Navarre Beach, alcohol or drug use impairs judgment. Never drink to excess before swimming, which causes most beach drownings and accidents.
Swim Nearby Children
Kids can disappear underwater quickly, so keep young ones within arm's reach at all times. Employ the buddy system with older kids. Ensure proper safety gear like life jackets as needed based on swimming ability.
By using common sense and following beach warning signs and lifeguard guidance, Navarre Beach can be enjoyed safely by swimmers of all ages and skill levels during its prime visitor season.
Air and Water Quality at Navarre Beach
In addition to safety risks, visitors wonder about the cleanliness of Navarre Beach's water and air. Here again the news is excellent.
Navarre Beach earns perfect marks for both its bathing water and air purity:
The Florida Healthy Beaches program gives Navarre Beach straight A's for water quality, meeting stringent bacteria standards. Daily testing ensures the water stays pristine.
Navarre Beach has never seen a pollution-related beach closing, which some other Florida beaches experience following sewage leaks or spills.
The sea and shores here are free of trash and debris thanks to active community cleanup programs. No medical waste washes up.
Smog levels measure 30% lower than the average Florida beach due to less traffic and more undeveloped areas. Better air quality means easier breathing.
The US Clean Beaches Coalition has certified Navarre Beach as meeting its highest standards for litter-free coastline, waste disposal, and water purity.
Visitors consistently laud the unspoiled nature and clean surroundings of Navarre Beach. Both pollution and health risks from poor water or air quality are essentially non-existent.
Is Navarre Beach Safe for Families and Kids?
For families with children, safety tops the list of concerns when evaluating a beach destination. Navarre Beach earns its reputation as an ideal family beach thanks to these child-friendly features:
The shoreline has large shallow sections perfect for toddlers to splash safely. Older kids can enjoy waist-deep areas for games and swimming.
Nearby beachfront parks like Navarre Beach Marine Park offer shaded playgrounds and picnic facilities where parents can supervise easily.
Lifeguards watch over designated kid-friendly zones during peak season. Many are also trained in CPR and first aid for children.
Gentle surf with almost no strong tides or currents minimize risks. Parents appreciate the calmer Gulf waters.
Accessible parking, bathrooms, snack bars and paved paths make beach days easier with strollers and gear.
Nearby hotels and condos cater to families with kids' pools, game rooms, beach toys and watersports rentals.
The wide-open sands give families ample elbow room even during busy summer months. Navarre Beach has everything needed for a safe, fun-filled beach vacation with infants through teens.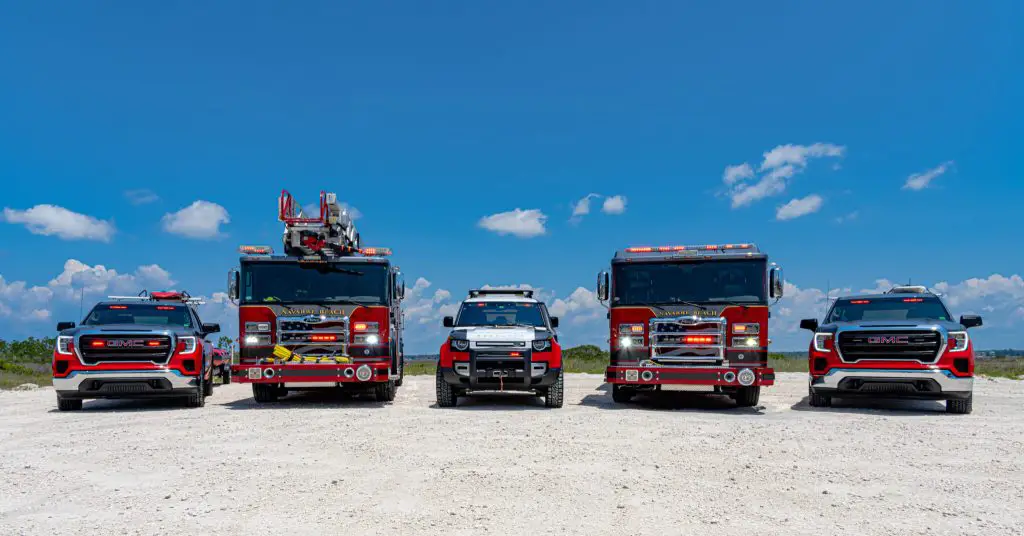 Emergency Services at Navarre Beach
While no one expects to need emergency help during a relaxing beach getaway, injuries and accidents can occur. Navarre Beach visitors have access to excellent first responder services:
Lifeguards work closely with EMTs and local police to respond quickly to water emergencies. Medical centers are within a 5-10 minute drive.
The Navarre Beach Fire Department stations equipment and personnel right at the beach's edge. Firefighters train for challenging beach rescues and fire response.
Law enforcement remains vigilant for problems, though serious crimes are scarce. Emergency call boxes provide direct access to sheriff deputies.
All public buildings like the Navarre Beach Marine Science Station offer AED heart defibrillators if needed.
Pristine roads and proximate highways allow ambulances and fire trucks clear transit when called to emergencies at the beach or nearbyaccess points.
Don't take safety for granted, but rest easier knowing Navarre Beach posts some of the fastest emergency response times in Florida. Help is always close at hand.
Be Smart About Beach Safety in Navarre
Ultimately, visitors themselves share responsibility for safety during Navarre Beach trips through smart planning:
Only swim during lifeguard hours and never when alone. Check for warning flags.
Know your limits with alcohol or strenuous activities given heat and sun exposure.
Keep prescription medications locked away and out of children's reach. Store valuables in hotel safes.
Always supervise young children near the water. Consider life jackets for weaker swimmers.
Carry essentials like sun protection, water shoes, first aid kits, and phones in waterproof bags.
Learn how to respond to jellyfish stings, suitable treatments for heat issues, and basics of CPR.
Follow all posted signs and warnings, such as staying off protective dunes.
Seek local guidance to identify potential hazards like stingrays or rip currents.
With smart precautions, beachgoers ensure their own safety and that of fellow tourists. Navarre Beach has minimal risks, but situational awareness never hurts.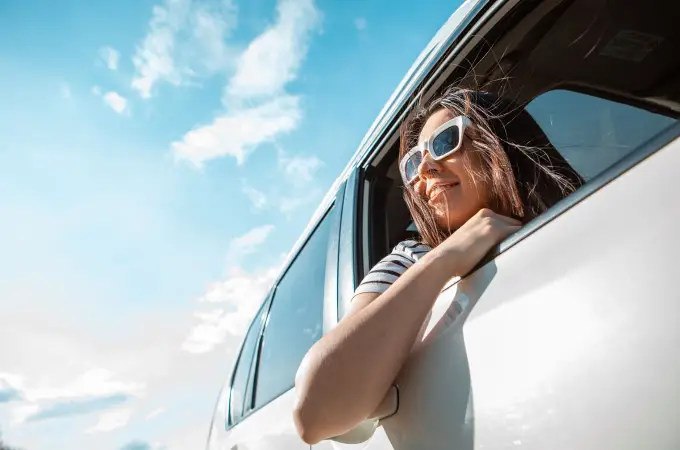 Is Navarre Beach Safe for Female Travelers?
For female travelers, safety often weighs more heavily when evaluating destinations. But women visitors praise Navarre Beach for its low-pressure atmosphere.
Contributing factors that make Navarre Beach ideal for solo female travelers include:
Low overall crime levels mean minimal risk of assault or theft if vigilance is exercised.
The family focus creates a comfortable vibe withoutseedy activity, harassment, or excessive drinking/partying.
Lifeguards provide a sense of safety and responsibility on the beach. Law enforcement patrols regularly.
Well-lit parking areas, paths, and public buildings prevent isolated darkened areas at night.
Shared ride services like Uber easily connect the beach and hotels to limit night walking.
Many accommodations offer female-only dorms and social areas in hostels. Hotels have interior-facing rooms.
Parts of Navarre Beach enforce curfews for under 21 visitors to deter late night partying.
While basic precautions are still advised, Navarre Beach stands out for the sheer lack of predatory behavior or threatening situations reported by women travelers.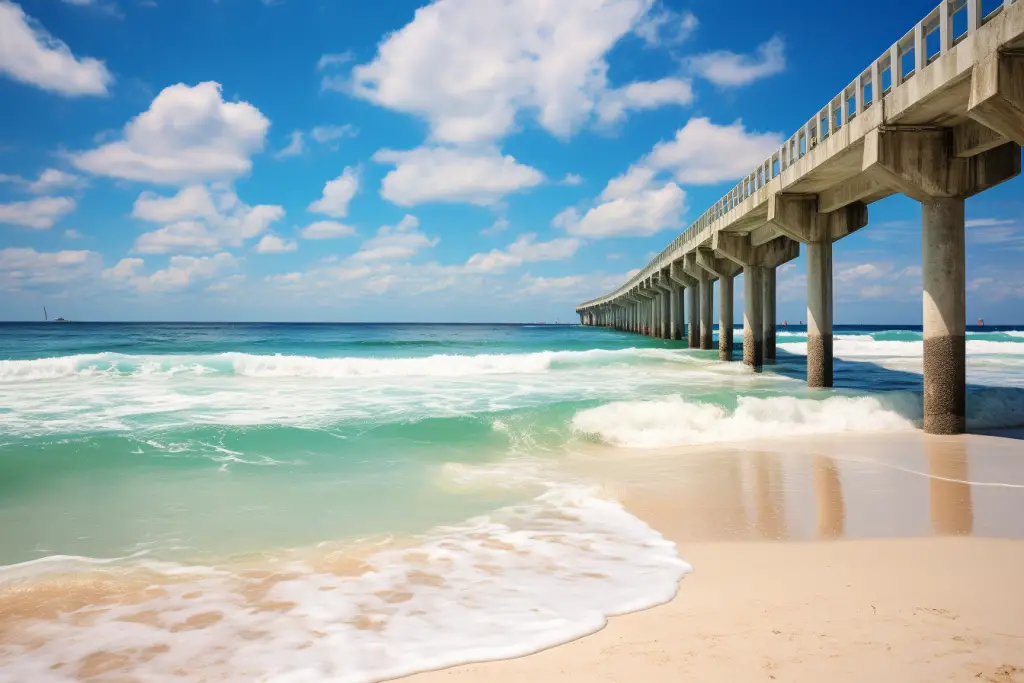 Is Navarre Beach Safe to Visit in 2023-2024?
In the wake of the COVID-19 pandemic, safety perceptions around travel understandably shifted. But Navarre Beach enacted strict sanitary policies during 2020-2022 keeping the destination responsibly open.
As we enter 2023-2024, Navarre Beach continues operating free of pandemic restrictions, yet maintains higher precautions:
Hotels, restaurants, and stores adhere to enhanced disinfection routines, air filtration, and food safety training.
Health and safety signage promotes vigilant hygiene and social distancing among beachgoers.
Major events and youth activities offer modified formats like cashless transactions and virtual participation options.
Sanitizer stations abound on the main beach walkways and high-traffic areas like the pier.
Local authorities monitor and trace case trends, ready to reinstate measured limitations if outbreak risks increase.
By following basic health practices, visitors can continue enjoying the same unspoiled Navarre Beach while safeguarding community wellbeing. Navarre's forward-thinking policies strike the right balance of safety and responsibility.
As we move into the post-pandemic phase, travelers find Navarre Beach just as pristine and inviting as ever thanks to proactive safeguards remaining in place. Expect safety precautions and hygiene measures to evolve appropriatley as medical guidance dictates in 2023-2024 and beyond.
Conclusion: A Safe and Ethical Destination
Navarre Beach's remarkable natural beauty comes complemented by an equally stunning track record of safety. For families seeking relaxing fun without risks, it delivers exactly the ideal beach vacation environment.
But it's important everyone chips in to preserve the pristine beaches, quality facilities, and community mindset that define this special place. Through responsible tourism, future generations can enjoy the same unspoiled White Sands Navarre has showcased for decades.
From its calmest bays perfect for toddlers to its liveliest snorkeling reefs thrilling adventurers, Navarre Beach offers something for everyone. With precautions and ethics in mind, beach fans of all varieties can play here safely.
So don't hesitate in booking that rejuvenating seaside escape to Navarre Beach. Its friendly waves beckon your whole group to come soak up the quintessential Florida sunshine and hospitality.
Just be sure to bring back only sun-kissed skin and sand between your toes. Follow the community's lead by treading lightly to keep the coastal environment, amenities, and welcoming atmosphere in perfect balance. Navarre will feel like your home away from home.