Navarre Beach is a stunning stretch of powdery white sand and calm turquoise waters located along the Florida Panhandle in the town of Navarre.
Part of the Navarre Beach Marine Park system, this pristine beach destination offers gorgeous scenery, nature trails, reef snorkeling and beachside amenities in a more low-key setting compared to nearby Pensacola Beach.
Situated between Pensacola and Fort Walton Beach along the Gulf Coast, learning exactly where Navarre Beach is located and how to get there makes for the perfect beach vacation away from major crowds.
This guide covers everything you need to know about finding and traveling to Navarre Beach for a memorable and relaxing shoreline retreat.
Locating Navarre, FL: Where is Navarre Beach?
Navarre Beach is located in Santa Rosa County within the town of Navarre, approximately 20 miles east of Pensacola in the Florida Panhandle along the northern Gulf Coast.
This stretch of beach spans across a barrier island bordered by the Gulf of Mexico to its south and Santa Rosa Sound to its north. Two major bodies of water surround the island – Choctawhatchee Bay to the west and Pensacola Bay to the east.
The mainland town of Navarre lies just across the Sound, with the island accessed by causeways on Highway 98. The island itself runs around five miles east to west.
While neighboring beach destinations like Pensacola, Fort Walton and Destin see more crowds and development, Navarre Beach retains a peaceful, community vibe. Its position tucked away east of Pensacola provides convenient proximity but a serene escape into nature.
Driving to Navarre Beach
The closest major city to Navarre Beach is Pensacola. Located only around 20 miles west, Pensacola serves as the primary gateway for reaching Navarre Beach.
From Pensacola to Navarre Beach (How Far is Navarre Beach From Pensacola?)
From Pensacola, take I-10 east across Escambia Bay toward Navarre. After around 15 miles, exit right at Highway 98 and drive south.
Highway 98 leads directly onto Navarre Beach for around 4 more miles. You'll pass the Navarre Beach Causeway tolls before reaching the island itself.
The total drive time from Pensacola along I-10 and Hwy 98 takes approximately 30 minutes without traffic. This straightforward route makes renting a car and driving yourself to Navarre Beach smooth and simple.
From Fort Walton Beach to Navarre Beach (How Far is Navarre Beach From FWB?)
From Fort Walton Beach, Navarre Beach lies only about 15 miles west. Take Highway 98 west from Fort Walton directly over to Navarre Beach in just over 20 minutes of easy driving.
How far is Navarre Beach from Destin?
If visiting from further east along the Panhandle like Destin, take Highway 98 west for 25 miles until you reach Navarre Beach.
Overall, Navarre Beach's location directly off Highway 98 makes driving a breeze. It can be reached easily in under an hour drive from most neighboring Gulf Coast destinations.
Navarre Beach Access Points
Once on Navarre Beach itself, several public beach access points exist along the main highway for reaching the sand and water.
Some of the most popular Navarre Beach access points include:
With regular free public parking and short crosswalks or walkovers from the highway, getting your feet in the sand is quick and convenient once on Navarre Beach.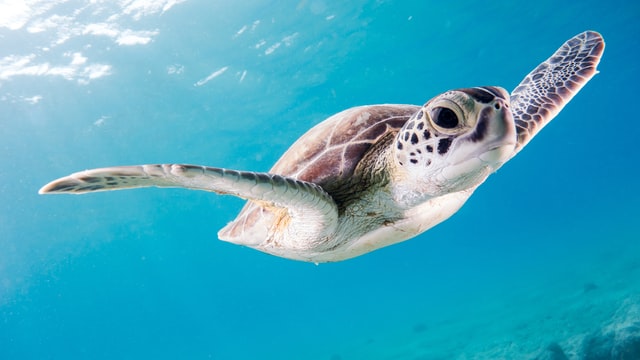 Unique Navarre Beach Features
Beyond simply enjoying the beach itself, Navarre Beach offers a wealth of unique activities and natural sights.
Navarre Beach Marine Park
This protected marine sanctuary stretches 1.5 miles down the central beach clustered with family attractions.
Nature trails wind through dune habitats. Artificial snorkeling reefs allow swimming above marine life. The park also hosts seasonal sea turtle nesting.
Navarre Beach Fishing Pier
Extending 1,545 feet into the Gulf of Mexico, the Navarre Beach pier stands as one of the longest piers along the entire Gulf Coast.
A wonderful place to try pier fishing or simply walk out over the water for amazing views.
Navarre Beach Sea Turtle Conservation Center
This educational center teaches visitors about the life cycle of sea turtles and efforts to protect the endangered species.
A sea turtle hospital onsite rehabilitates injured turtles. Nighttime educational walks occur in summer during nesting season.
Wind Tunnel Beach
This section mid-island offers shallow sandbars perfect for body surfing waves when winds are strong. Pristine white sand bottom allows snorkeling in crystal clear waters during calmer conditions.
Navarre Beach Restaurants
From beach bars and grills like Juana's and Sharkbite to upscale waterfront dining at restaurants like The Slippery Mermaid, Navarre Beach offers tasty options. Many provide live music on weekends.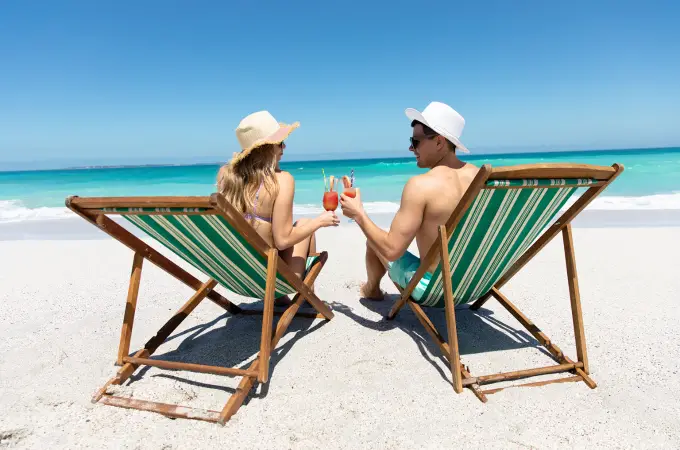 Best Time to Visit Navarre Beach
With its position on the northern Gulf Coast, Navarre Beach brings warmer weather than most U.S. beaches. However, the ideal climate varies throughout the year.
Peak season for Navarre Beach is summer, from late May through August. School breaks and holidays make summer the busiest and most crowded time with all amenities and lodgings open. Average summer water temperature reaches near 85°F.
Spring and fall offer pleasant weather with fewer crowds and cheaper lodging rates. Temperatures are mild, ranging from 60-80°F on average. Water remains swimmable in the 70s.
Winter is the slowest tourist season, with colder weather dipping into the 50s. However, this is the best time for fishing, birding, and finding solitude on the beach. Some restaurants and activities have limited hours during winter.
Any time between March and November makes for a great time to visit to Navarre Beach. The least ideal times are January and February during colder months. Avoiding major holidays like July 4th provides a less busy trip.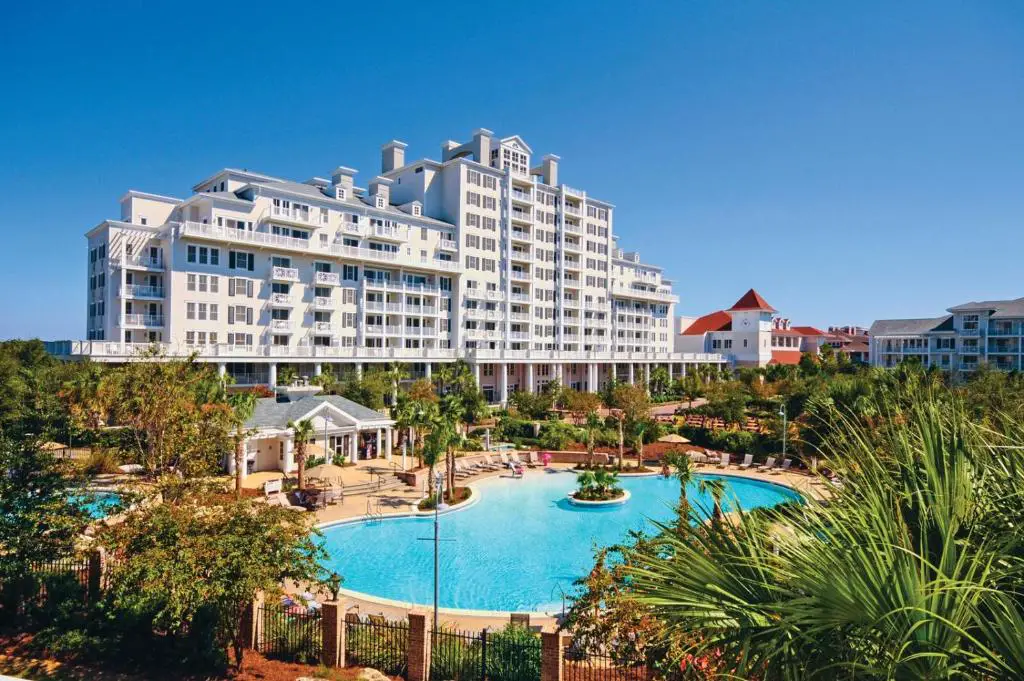 Where to Stay in Navarre Beach
From condos to hotels to private vacation rentals, Navarre Beach offers many excellent lodging options fitting any budget or group size:
Hampton Inn by Hilton Navarre Beach – Reliable mid-range chain hotel with free breakfast near the Marine Park.
SpringHill Suites by Marriott – Waterfront all-suite hotel with balconies and Gulf views minutes from the pier.
Holiday Inn Resort – Spacious resort along the coastline with multiple pools, restaurants and bars.
Best Western Navarre Waterfront – Affordable rates on rooms overlooking the Sound a short walk from the beach.
Regency Towers by Wyndham Vacation Rentals – High-rise condo units for rent of all sizes directly beachfront.
Sand n Surf Vacation Rentals – Privately owned condos and homes available for nightly or weekly rental near the water.
Navarre Beach Camping – Tent camping and RV sites at parks like Navarre Beach Campground.
Lodging is available across the island within walking distance to beach access points. Off-season visits when crowds diminish find the lowest room rates.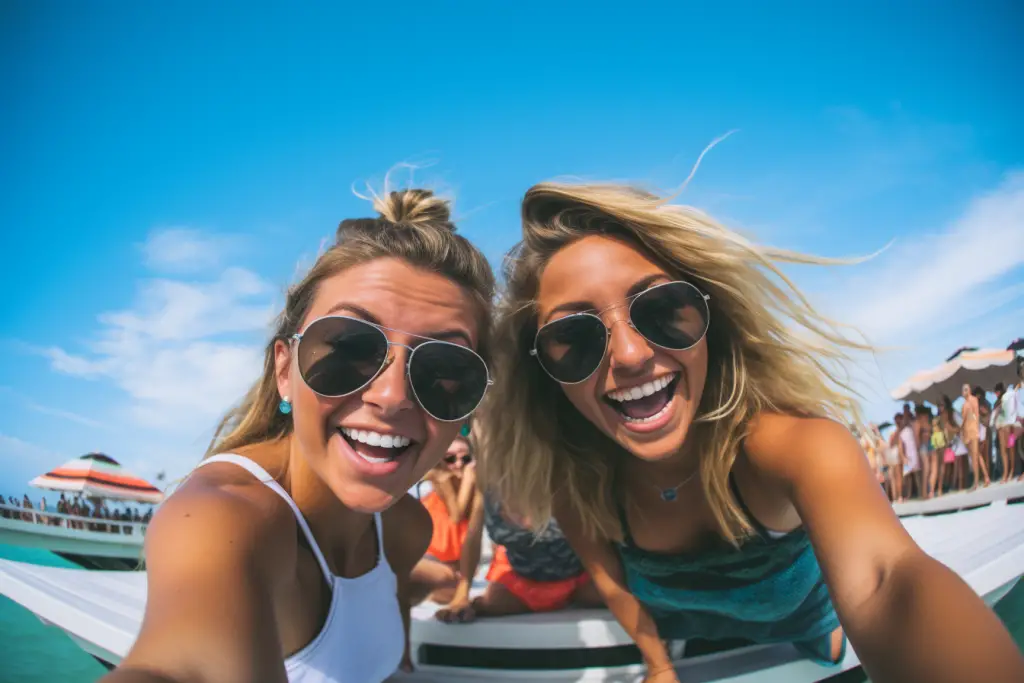 Key Tips for Visiting Navarre Beach
Keep these need-to-know tips in mind for planning a stellar beach vacation in Navarre:
The earlier you arrive the easier parking near beach access will be. Spots fill fast on sunny days.
Pack or rent beach chairs, umbrellas, tents, games and water toys to maximize activities.
Remember sun protection – hats, sunglasses and lots of sunscreen are a must.
Stay hydrated and nourished. Carry water bottles and snacks. Food concessions are available.
Check beach warning flags for water conditions and safety concerns like rip currents.
Leashed dogs are allowed on Navarre Beach from 5am to 9am and 5pm to 9pm daily.
Fireworks, glass containers, littering, camping and alcohol are prohibited on Navarre Beach.
Collect shells early in the morning for the best selection washed up on shore.
The Laidback Charms of Navarre Beach
Navarre Beach manages to feel both secluded in nature yet easily accessible for visitors. With quick highway access from Pensacola along I-10 and Hwy 98 leading directly onto the island, getting to the beach takes under 30 minutes by car.
The array of beach access points dotting the island along Hwy 98 all provide public parking, walkovers and amenities. Spending a day swimming, fishing, kayaking or simply relaxing oceanside can be spontaneously decided.
Navarre Beach's scenic coastline also remains quieter than nearby populated tourist destinations. For travelers seeking a peaceful beach retreat immersed in nature and stellar Gulf views minus overwhelming crowds, Navarre Beach offers the perfect destination.
Yet with hotels, condos, restaurants and entertainment options lining the shores, all the essential amenities for a great beach vacation remain close by. Navarre Beach strikes an ideal balance – easy to reach and navigate but maintain ing a relaxing, community feel.
Bottomline
For families, couples, outdoor adventurers or simply beach lovers, Navarre Beach deserves a spot near the top of any Florida Gulf Coast bucket list. With knowledge of where it's located and how best to experience its laidback charms, Navarre Beach promises a wonderful waterside escape.