Nestled along the stunning Emerald Coast of Florida, Miramar Beach is a picturesque seaside community that boasts sugar-white sands, shimmering turquoise waters, and an array of exciting activities for visitors of all ages.
Discover the charm and beauty of this coastal haven, from its luxurious beachfront resorts to its vibrant local culture.
Here, we provide a comprehensive guide to help you explore the best that Miramar Beach has to offer.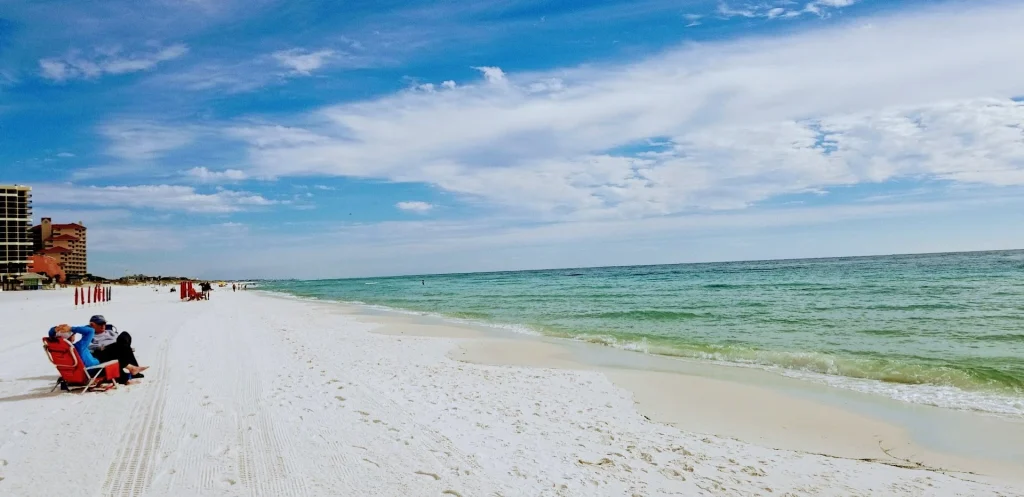 Beaches: A Guide to Miramar Beach's Pristine Shoreline
Miramar Beach is renowned for its picturesque shoreline, where visitors can bask in the sun, enjoy a refreshing swim in the Gulf of Mexico, or partake in various water sports.
The area offers several popular beach access points, each with its own unique features and amenities, ensuring a delightful experience for beachgoers.
Here's a more detailed look at some of the best beach access points in Miramar Beach:
Pompano Joe's Public Beach Access
A favorite among locals and tourists alike, Pompano Joe's Public Beach Access is conveniently located near the renowned Pompano Joe's Seafood House.
Known for its soft white sand and clear blue waters, this beach provides visitors with ample parking, restrooms, picnic tables, and outdoor showers.
The adjacent restaurant offers a delicious selection of seafood and refreshing drinks, making this the perfect spot for a full day of beach fun.
The Whale's Tail Public Beach Access
Situated near the iconic Whale's Tail Beach Bar & Grill, this access point is perfect for those who want to combine a beach day with great food and drinks.
The beach itself is spacious and offers gorgeous views of the Gulf. With ample parking and easy access to the shoreline, visitors can enjoy a hassle-free beach experience.
Don't forget to drop by the Whale's Tail Beach Bar & Grill for a tasty meal and refreshing beverages while enjoying the stunning ocean views.
Silver Sands Public Beach Access
If you're looking for a beach experience that combines relaxation with retail therapy, Silver Sands Public Beach Access is the ideal choice.
Located adjacent to the Silver Sands Premium Outlets, this beach access point allows visitors to take a break from shopping and unwind on the beautiful shoreline.
The beach features powdery white sand and warm, crystal-clear waters, perfect for swimming and sunbathing.
Though there are no restrooms or picnic tables at this access point, the nearby outlet mall provides ample amenities for visitors.
Each of these beach access points offers a unique experience for visitors to Miramar Beach, ensuring a memorable beach getaway.
No matter which one you choose, you're sure to enjoy the pristine sands, sparkling waters, and incredible views that make Miramar Beach a true gem of Florida's Emerald Coast.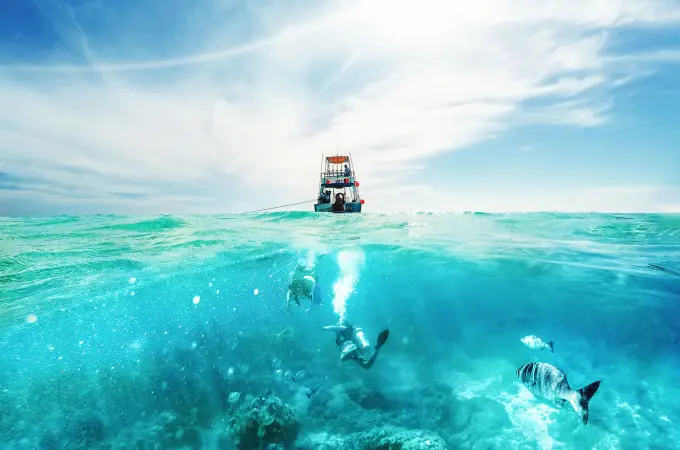 Outdoor Activities: Discover Adventure and Fun in Miramar Beach
Miramar Beach isn't just about sunbathing and relaxation; it also offers a wealth of exciting outdoor activities to suit every adventurer's taste.
In this expanded guide, we'll delve deeper into the various options available for those seeking to make the most of the great outdoors in Miramar Beach:
Golf Miramar Beach
Miramar Beach is a golfer's dream, with several world-class golf courses set against the backdrop of Florida's breathtaking Emerald Coast. Some of the top courses in the area include:
Seascape Golf Club
This 18-hole, par-71 course was designed by famed architect Joe Lee and offers a challenging layout amidst picturesque coastal scenery.
With its rolling fairways, strategically placed bunkers, and water hazards, Seascape Golf Club promises a thrilling round for golfers of all skill levels.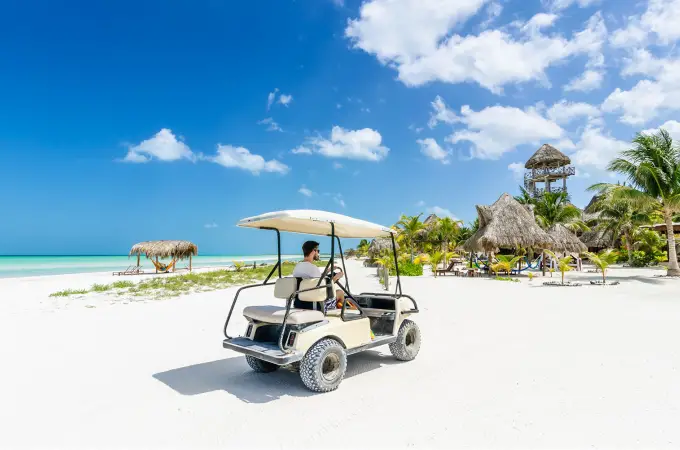 Sandestin Golf and Beach Resort
This renowned resort features four exceptional golf courses, each designed by a different world-class architect.
From the challenging Raven Golf Club to the scenic Links Golf Club, Sandestin offers a unique golfing experience for every player.
Fishing
With its prime location along the Gulf of Mexico, Miramar Beach is an angler's paradise. There are several ways to enjoy fishing in the area:
Deep-Sea Fishing
Charter a boat and head out into the Gulf for an unforgettable deep-sea fishing adventure. With numerous local charter companies to choose from, you can target a variety of species, including grouper, snapper, and amberjack.
Surf Fishing
If you prefer to keep your feet on solid ground, try surf fishing from the shoreline. Cast your line into the surf and wait for a bite from fish like pompano, whiting, or redfish.
Pier Fishing
For a more relaxed fishing experience, cast a line from one of the area's fishing piers. Many local piers offer rod rentals and bait shops, making it easy for novice anglers to try their luck.
Watersports
Miramar Beach is a haven for water sports enthusiasts, offering a wide range of activities suitable for all ages and skill levels:
Kayaking and Paddleboarding
Explore the calm waters of the Gulf or venture into the nearby coastal dune lakes with a kayak or paddleboard rental. This is a great way to get up close with the area's diverse marine life and enjoy the natural beauty of the coast.
Jet Skiing
For a more adrenaline-pumping experience, rent a jet ski and zip through the waves at high speed. Many local rental companies offer guided tours that showcase the best of Miramar Beach's coastline.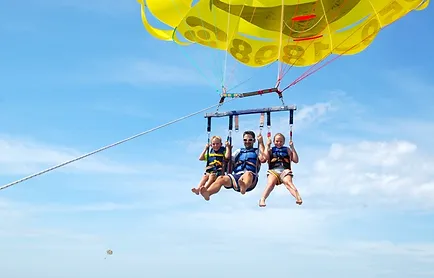 Parasailing
Soar above the shoreline and enjoy panoramic views of the Emerald Coast with a thrilling parasailing adventure. Tandem and solo options are available to suit every adventurer's preference.
With so many outdoor activities to choose from, visitors to Miramar Beach can enjoy a perfect blend of relaxation and adventure, making for a truly memorable vacation experience.
Shopping and Dining: Experience Miramar Beach's Vibrant Culinary and Retail Scene
Visitors to Miramar Beach can expect a diverse range of shopping and dining options, offering everything from unique boutiques to designer stores, and from casual beachfront eateries to upscale restaurants.
To help you make the most of your visit, we've expanded on some of the top retail and culinary destinations in the area:
Silver Sands Premium Outlets
This expansive outlet mall is a shopper's paradise, boasting over 100 designer and name-brand stores, including Coach, Michael Kors, and Polo Ralph Lauren.
In addition to fantastic deals on high-end merchandise, Silver Sands also features several dining options to satisfy your hunger after a long day of shopping.
Grand Boulevard at Sandestin
For a more upscale shopping experience, visit Grand Boulevard at Sandestin.
This stylish outdoor shopping center offers an array of high-end boutiques, specialty stores, and art galleries, as well as a selection of top-notch restaurants serving a variety of cuisines.
From Fleming's Prime Steakhouse & Wine Bar to Cantina Laredo's gourmet Mexican fare, there's something to suit every palate.
Throughout the year, Grand Boulevard also hosts various events and entertainment options, including live music, art shows, and seasonal celebrations.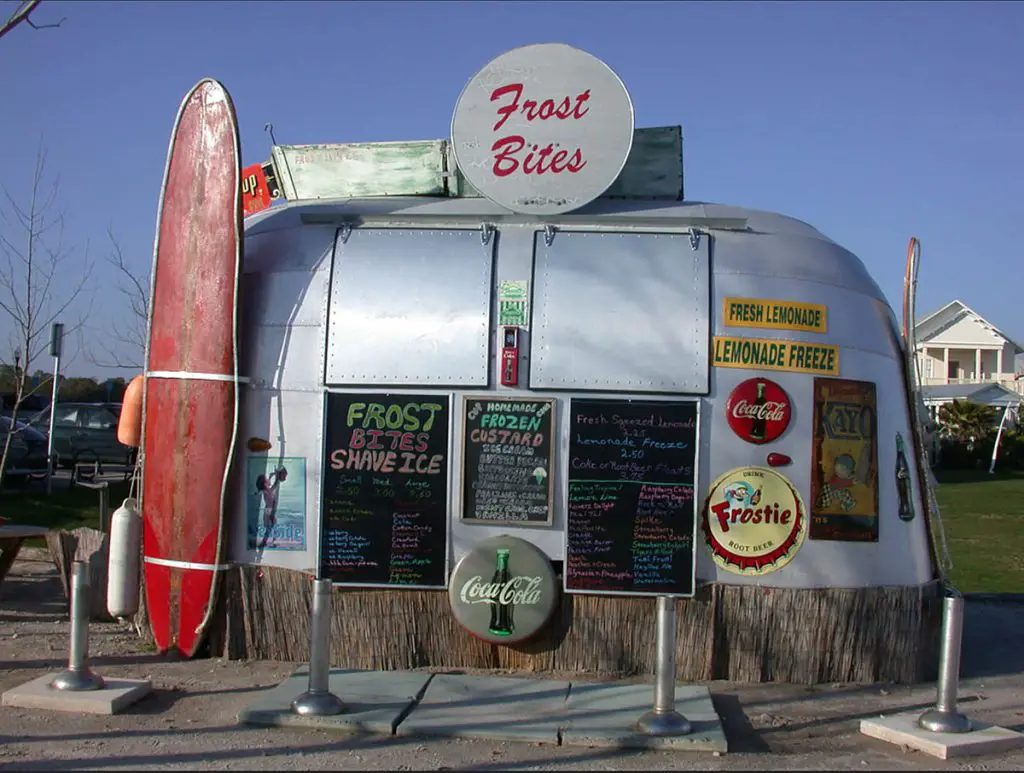 Local Eateries at Miramar Beach
Miramar Beach is home to an incredible array of dining options, ranging from casual beachfront spots to more refined establishments. Some of the local favorites include:
The Surf Hut: This laid-back beachfront restaurant offers a delicious selection of seafood, burgers, and tacos, along with an impressive array of beach-inspired cocktails. Enjoy your meal while taking in the stunning views of the Gulf of Mexico from the outdoor patio.
The Royal Palm Grille: Situated within the Surfside Resort, The Royal Palm Grille offers a sophisticated dining experience with an emphasis on fresh seafood and sushi. With its floor-to-ceiling windows, guests can enjoy breathtaking ocean views while savoring their meal.
Pompano Joe's Seafood House: As mentioned earlier, this popular seafood spot is located near the Pompano Joe's Public Beach Access, making it the perfect place to refuel after a day at the beach. Known for its Caribbean-inspired dishes and laid-back atmosphere, Pompano Joe's offers a true taste of coastal Florida.
With its diverse range of shopping and dining options, Miramar Beach offers visitors the chance to indulge in both retail therapy and culinary delights, ensuring a well-rounded and enjoyable vacation experience.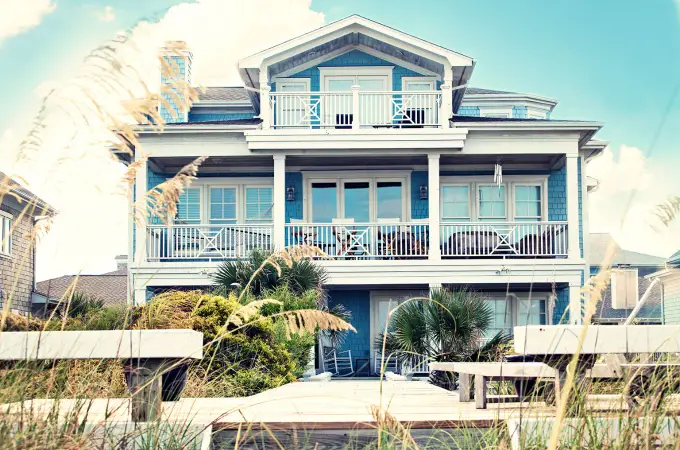 Accommodations: Unwind in Comfort at Miramar Beach's Diverse Lodging Options
Miramar Beach caters to a variety of traveler preferences and budgets with its array of accommodations, from luxurious resorts to quaint vacation rentals. To help you find the perfect place to stay during your visit, we've expanded on some of the top lodging options in the area:
Hilton Sandestin Beach Golf Resort & Spa
This upscale beachfront resort is the epitome of luxury, offering guests a wide range of amenities, including multiple pools, a full-service spa, and a variety of on-site dining options.
Guests can also take advantage of the resort's prime location on the beach for a truly unforgettable stay.
Embassy Suites by Hilton Destin Miramar Beach
This all-suite hotel is perfect for families and groups, offering spacious accommodations with separate living areas and kitchenettes.
Guests can enjoy the hotel's complimentary cooked-to-order breakfast, evening reception, and on-site restaurant, as well as easy access to the nearby beach.
Beach House Condominiums
For a more home-like experience, consider staying at one of the many vacation rentals available in Miramar Beach.
The Beach House Condominiums offer guests fully-equipped condos with private balconies, providing stunning views of the Gulf of Mexico.
The complex also boasts a range of amenities, such as a heated pool, fitness center, and barbecue grills.
Conclusion: Discover the Magic of Miramar Beach
Miramar Beach is an enchanting destination that offers a perfect blend of relaxation, adventure, and entertainment.
With its stunning beaches, thrilling outdoor activities, diverse shopping and dining options, and comfortable accommodations, this coastal gem on Florida's Emerald Coast promises an unforgettable getaway for visitors of all ages and interests.
So pack your bags, and let Miramar Beach captivate your senses and create lasting memories.