The Perfect Getaway for You and Your Girls starts NOW!
There's nothing quite like a girls' getaway to recharge and reconnect with your closest friends.
Whether you're looking for a weekend of relaxation or adventure, the Emerald Coast offers the perfect destination for your next trip.
With its crystal-clear waters, white sandy beaches, and endless activities, the Emerald Coast has something for everyone.
In this article, we'll show you how to plan the ultimate girls' getaway to this beautiful destination.
Planning Your Dream Girls' Getaway
To start planning your perfect girls' getaway, consider renting a beach house or condo for your stay. This allows for plenty of space to spread out and spend quality time together.
For activities, there are endless options, such as paddleboarding, kayaking, beach yoga, or even taking a sunset sailboat cruise.
You can also take a day trip to nearby attractions like the Gulfarium Marine Adventure Park or the Destin Harbor Boardwalk.
To truly relax and indulge, book a spa day at one of the many luxury spas in the area. From massages to facials to pedicures, you and your friends can pamper yourselves and feel rejuvenated.
And don't forget about shopping! The Emerald Coast has a variety of shopping options, from outdoor markets to high-end boutiques. Or, just plan a day to browse and pick up some souvenirs or new wardrobe pieces.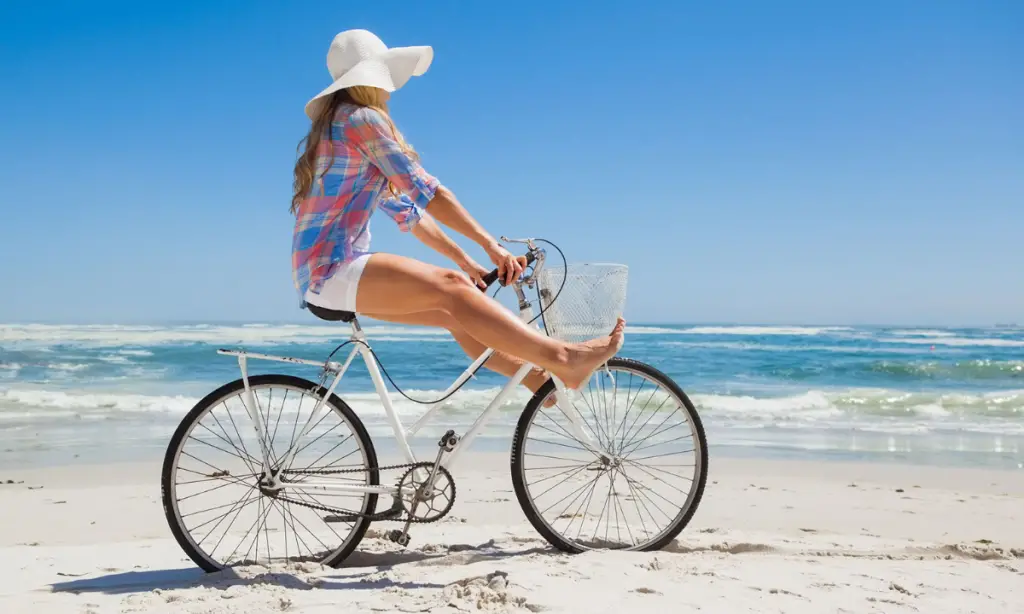 Choosing the Emerald Coast as Your Destination
When it comes to planning a girls' getaway, choosing the right destination is key.
The Emerald Coast, also known as the Gulf Coast, is located in northwest Florida and offers over 200 miles of beautiful coastline.
The area is known for its stunning white sand beaches, turquoise waters, and abundant sunshine.
The Emerald Coast is also home to several charming beach towns, each with its own unique vibe.
Whether you're looking for a quiet retreat or a lively party scene, the Emerald Coast has something for everyone.
Finding the Best Accommodations and Activities
Once you've chosen the Emerald Coast as your destination, it's time to start planning your accommodations and activities.
The area offers a wide variety of accommodations, from luxury resorts to cozy beach cottages.
When choosing your accommodations, consider the size of your group, your budget, and your preferred location.
Many resorts and vacation rentals offer amenities such as pools, spas, and beach access.
When it comes to activities, the Emerald Coast has plenty to offer. From water sports like paddleboarding and kayaking to shopping and dining, there's something for everyone.
If you're looking for adventure, consider taking a dolphin watching tour or renting jet skis. For a more relaxing experience, book a spa day or take a sunset cruise.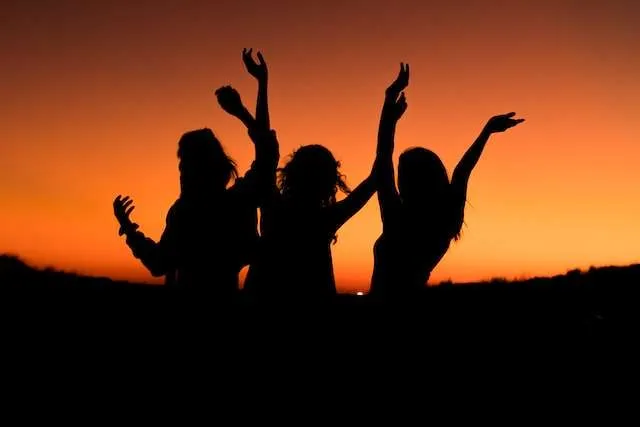 Dining and Drinking: Tips and Recommendations
No girls' getaway is complete without good food and drinks. The Emerald Coast offers an array of dining options, from fresh seafood to delicious southern cuisine.
Savor fresh seafood and classic Southern cuisine at top restaurants like The Donut Hole for breakfast, The Red Bar for lunch, and Seagar's Prime Steaks & Seafood for dinner.
And when it comes to drinks, you won't be disappointed. The Hub and The Craft Bar are perfect spots for craft cocktails and live music.
Just be sure to make your reservations in advance, especially during peak season. And don't forget to check out happy hour specials to make the most of your dining experience!
Last-Minute Girls Getaway 30A Ideas:
When it comes to planning the perfect girls' getaway on the Emerald Coast, 30A is a must-visit destination.
Whether you're looking for a relaxing spa day, a shopping spree, or an adventure in nature, there are plenty of must-do activities that will make your trip unforgettable.
Definitely check these ideas out:
Wine Tasting Tour – Sip on some of the best wines on 30A while enjoying the scenic vineyards and picturesque landscapes.
Sunset Cruise – Sail off into the sunset with your friends while enjoying the breathtaking views of the Gulf of Mexico.
Bike Rentals – Rent a bike and explore the charming towns and scenic beauty of 30A at your own pace.
Beach Bonfire – Toast s'mores, sip on cocktails, and watch the stars above while enjoying a cozy bonfire on the beach.
Spa Day – Relax and unwind with your friends at one of the luxurious spas on 30A. Indulge in a massage, facial, or body treatment and let your worries melt away.
Shopping Spree – Shop till you drop at the boutiques and galleries in the quaint towns of 30A or Destin Commons.
Yoga on the Beach – Awaken your senses with a sunrise yoga session on the beach, surrounded by the soothing sound of the waves.
Stand-Up Paddleboarding – Glide across the emerald waters of 30A on a stand-up paddleboard, taking in the stunning views of the coastline.
Nature Hike – Explore the natural beauty of 30A with a guided nature hike, learning about the local flora and fauna.
Fine Dining – Savor the flavors of 30A with a fine dining experience, sampling fresh seafood and local cuisine prepared by top chefs.
Wrapping Up
Overall, the key to planning a successful girls' getaway to the Emerald Coast is to prioritize relaxation, fun, and quality time with your friends. So, start planning today and get ready for an unforgettable experience!