Heading out onto the Emerald Coast and looking to hook a big one? Then look no further than Seaside Florida and its plentiful fishing charters!
Whether you're an expert angler or a beginner, there are charters and guides to accommodate your skill level and fishing preferences. Here's a comprehensive guide to finding the perfect fishing charter in Seaside, Florida.
Seaside Florida Fishing Charters: A Review of the Top Picks
Choosing the right fishing charter can make or break your vacation, so it's important to do your research before embarking on your adventure.
You can start by looking through reviews of the top charters in the area, and take the time to figure out which ones are the most reputable. Here's a review of some of the best fishing charters in Seaside, Florida: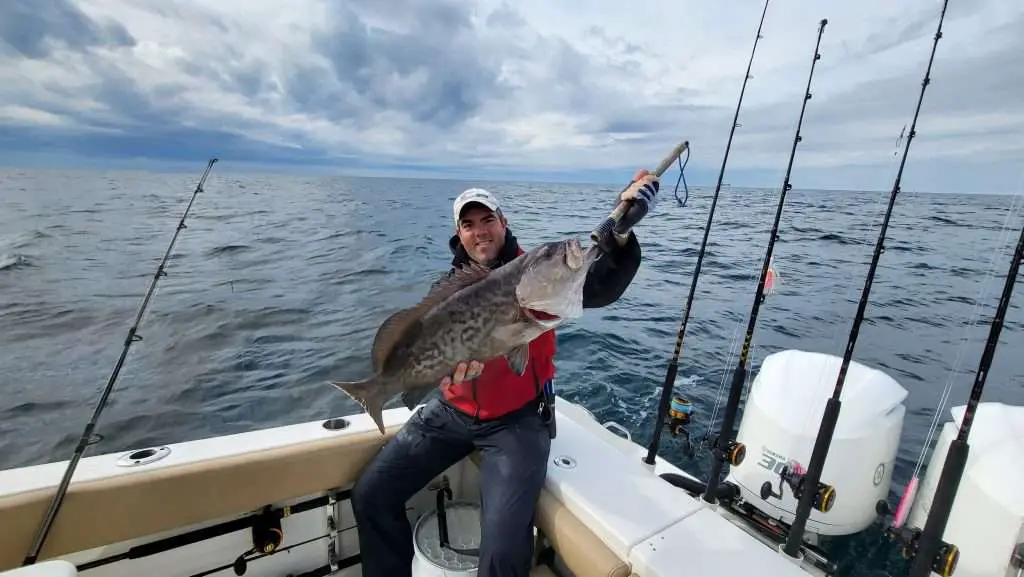 • Green Beret Charters: Captain Jim Gallup is a retired Green Beret (Special Forces). After a 20-year military career, Jim is living his dream of helping folks set sail on an Emerald Coast Fishing Adventure! Jim is passionate about serving his community through his passion of fishing and striving to make each trip memorable. Contact Green Beret Charters.
• Dead Fish Charters: For more than four decades, Capt. Larry Pentel has been fishing off the beaches of Walton County."It's never the same two days running," said Pentel of Dead Fish Charters. Nevertheless, he does know how and where to find the fish.
• Shallow Water Expedition Fishing Charter: Creating a rapport between guide and client is a crucial part in developing long-standing guide/client relationships, leading to our ultimate goal: creating friendships. Shallow Water Expeditions is a guide service, and we provide just that, professional service!
• Grayton Girl Fishing Charters: Captain Jody Wesley has been fishing the waters of South Walton for over 40 years. Jody and his brother Sam fell in love with fishing at an early age. Captain Jody was the first charter boat captain to launch in Grayton Beach and has been doing so for 20 years with Grayton Girl Fishing Charters. Growing up fishing these waters have given Captain Jody an incredible knowledge of the local fish population and where to find them.
What to Expect on a Fishing Charter in Seaside Florida
Once you've selected the perfect charter, it's time to buckle up and get ready for a fun-filled day of fishing. Here's what to expect:
• Gear up: Your charter will come equipped with all the necessary fishing gear, and the captain will be more than happy to provide tips on how to properly use the equipment.
• Get ready to catch: Depending on the type of trip, you may be trolling, bottom fishing, drift fishing, or even spearfishing. Remember to take your time and enjoy the scenery!
• Listen to the captain: Your captain will have years of experience and a wealth of knowledge. Be sure to listen to their advice and try to catch as many fish as you can.
• Enjoy the scenery: Taking time to enjoy the scenery and appreciate the natural beauty around you will make your trip that much more enjoyable.
Tips for Choosing the Right Fishing Charter in Seaside
Choosing the right fishing charter in Seaside will make all the difference when it comes to having a successful and enjoyable trip. Here are a few tips to help you find the perfect charter for your needs:
With so many options available, it can be difficult to determine which charter is the best fit for you and your group. Here are some tips for choosing the right fishing charter in Seaside, Florida:
• Find a charter with a good safety record: Safety should be your top priority when choosing a charter, so be sure to read reviews of their safety policies before making a decision.
• Speak with their captain: Take a few minutes to speak with the captain and ask questions about the experience they offer, their past fishing trips, and any certifications they may have.
• Get price quotes: Compare prices between different charters in the area and make sure you're getting the best deal.
• Find out what is included: Ask about what type of bait, tackle and equipment is included in the price, as well as whether other services such as catering or cleaning may be extra.
• Find out what type of experience the captain has: Experienced captains will have better knowledge and know how to spot the best spots for fish. Don't be afraid to ask about their past experiences.
• Research the area: Take some time to research the area you plan on fishing to make sure it's the right fit for your group and interests.
• Consider the amenities: Ask the captain if the charter includes snacks, drinks, and other amenities, and make sure these are included in the price quote.
• Read the fine print: Carefully read the contractual agreement to make sure you're not agreeing to anything that may be hidden fees or unexpected costs.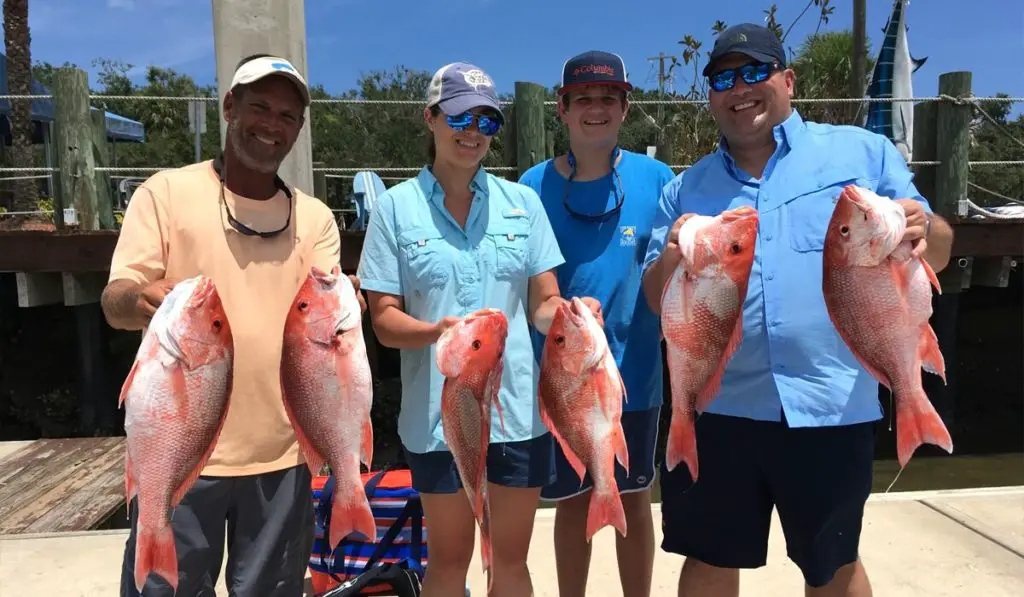 FAQs
Q. What should I bring on a fishing charter in Seaside Florida?
A. Depending on the length and type of trip you're taking, it's important to be prepared with the right gear and supplies. Make sure to bring sturdy and comfortable shoes, sunscreen, a hat, sunglasses, appropriate clothing for the weather, and any snacks or drinks you may want to enjoy.
Q. How far in advance do I need to book a fishing charter in Seaside Florida?
A. Large charters may require several weeks of advance booking, while smaller ones may be available with only a few days' notice. It's best to contact the charter company directly to determine availability and to book as soon as possible.
Q. Is a fishing license required in Seaside Florida?
A. Most fishing charters in Seaside do not require a fishing license as they have already taken the necessary steps to ensure that they comply with the local laws. However, be sure to double-check with your charter company to be sure and get the most up-to-date information.
Q. What types of fish can I catch in Seaside Florida?
A. Depending on the season and water temperatures, you can expect to find a variety of fish species in the area, including snapper, grouper, mahi-mahi, redfish, flounder, and more.
Conclusion
Fishing charters in Seaside Florida offer an unforgettable experience for anglers of all skill levels. With the right research and preparation, you can plan an incredible trip where you can explore the pristine waterways of the Emerald Coast and bring home a big catch. So don your fishing gear and get ready for a day of fun in the sun!