Destin, Florida is a charming beachfront city and a popular tourist destination. It's located in northwest Florida and is known for its gorgeous white sand beaches and crystal clear waters. The area is also home to some of the most exquisite restaurants, attractions, and shopping centers in the Sunshine State. Whether you're looking for a romantic getaway or a fun-filled family vacation, Destin offers something for everyone. 
Whether you're coming for the first time, making a short weekend adventure, or just passing through for the day, there are no shortage of great things to do in Destin. Knowing which attraction is a "tourist trap" can be a bit tricky, so let's take a look at the best choices for Destin Florida air travel.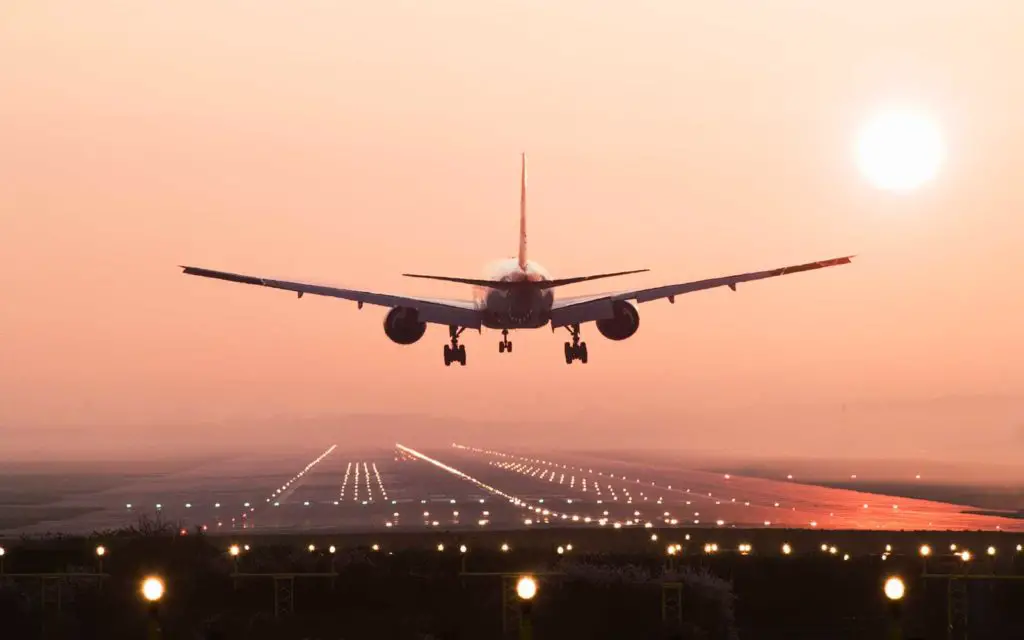 What Airports are near Destin, Florida 
Are you planning a trip to the emerald coast of Florida and want to know what airports are near Destin? Then you've come to the right place! This article is here to provide a comprehensive overview of the airports located near Destin, Florida and the surrounding areas, so you'll be able to make the most out of your travels.
When it comes to traveling to Destin, the first and most important step is to decide which airport will be the most convenient for you. Luckily, the Destin area offers many different airports that can get you to your desired destination, including commercial, regional, and private airports. In this article, we'll take a look at some of the airports near Destin, Florida and what they have to offer, so you can make the best decision for your travel needs. 
The most notable of the airports near Destin is the Northwest Florida Beaches International Airport (ECP). This state-of-the-art facility is located 19 miles east of Destin in West Bay, Florida. It's the only commercial airport in the area, and provides both domestic and international flights for travelers. Airlines connected to this airport include Air Canada, American, Delta, and United, among many others.
In addition to Northwest Florida Beaches International Airport, there are multiple regional airports located near Destin. The closest of these is the Destin Executive Airport (DTS), which is only three miles away from the city. This airport offers flights to select destinations around the United States, including Dallas, Houston, Atlanta, Nashville, and Orlando. 
There are also two private airports near Destin, FL. The first of these is located Fort Walton Beach Airport (VPS), which is only nine miles away from the city. Although this airport is mainly used by private planes, it also offers a few routes on rental aircraft and special charters. The other private airport located near Destin is the Eglin Air Force Base (VPS), which is only 12 miles away from the city. This airport also allows for certain flights to select destinations, mainly for military personnel and their families. 
So now that you know the airports near Destin, Florida and the surrounding areas, you'll be able to make an informed decision about which airport is best for your trip. Whether you're looking for long-distance or regional flights, the Destin area has a wide variety of airports that can get you to your desired destination. So get ready for some fun in the sun and book your travel to Destin today!
Is Destin, Florida Safe? A Detailed Look
Destin, Florida is an idyllic Gulf Coast beach town nestled in the popular "Florida Panhandle" region. Tourists and locals alike retreat to Destin to take in the beach town's beauty, local attractions and exquisite restaurants. But what about safety? Is Destin, Florida safe?
On the surface, it appears that Destin boasts an paradise-like feel. But under its sparkling surface, what lies beneath? Is crime as low as its scenery implies? Let's dig a little deeper to find out.
The Public Data Landscape
Let's start with the public data. A site called AreaVibes puts Destin safety at a 91 out of a possible 100. This website aggregates data from FinEq, the FBI and other sources to create an overall safety ranking for cities. Destin's 91 was well above the 2017 statewide average of 73 for the entire state of Florida. Other reports found on sites like NeighborhoodScout, Niche and Areavibes list Destin as the fifth safest city in all of the Florida Panhandle region.
Comparing cities and towns is incredibly useful when trying to understand their safety. Looking at data from neighboring towns can help you assess the relative safety of Destin. The Florida Panhandle cities of Niceville (44), Crestview (36) and Fort Walton Beach (80) all scored lower than Destin's 91. This implies that on average, Destin may be a safer place to live than these other towns.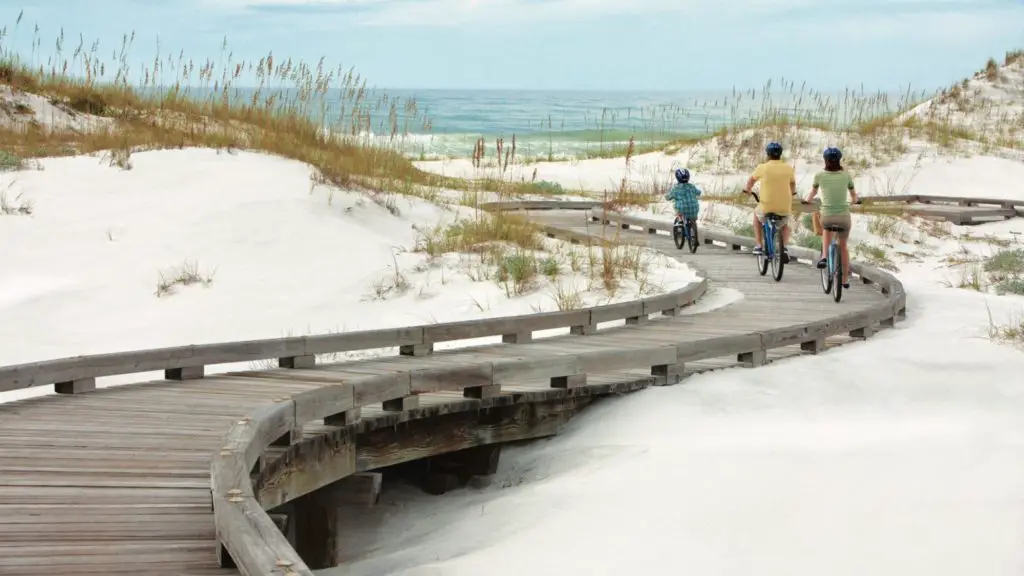 Looking at the Crime Data
A closer look at the crime data is the next step towards understanding the safety of Destin. Destin has the lowest adjusted crime rate in the entire Panhandle region. For example, Fort Walton Beach (80), Niceville (44) and Crestview (36) were measured to have higher numbers of crime incidents per capita than Destin (19).
Crime is lower in Destin due to its high rates of police officers and police patrols. There is one police officer per 767 people in Destin, which is higher than the state average of one police officer per 1,078 people. Additionally, Destin has a strong emergency response system that responds quickly to crime, accidents and other emergencies.
What Destin Offers
Destin, Florida offers visitors and residents alike a safe, friendly atmosphere and amenities that rival any coastal destination. An extensive network of bike and pedestrian paths, nature trails and outdoor activities create an outdoor paradise and an escape from the hustle and bustle of the city.
The area also offers a rich cultural heritage, perfect for anyone interested experiencing the art, music and cuisine of a coastal area. Best of all, it's also home to one of the nation's top family destinations, Destin-Fort Walton Beach International Airport. With all these attractions, Destin is the perfect place for a relaxing getaway.
The Lowdown
Destin, Florida boasts a safely rating of 91, which is the highest in the entire Florida Panhandle region. With the lowest adjusted crime rate in the region, a high rate of police officers per capita, and a strong emergency response system, Destin is an incredibly safe city.
It offers visitors and residents alike a rich cultural heritage, an extensive network of bike and pedestrian paths, nature trails, outdoor activities and one of the nation's top family destinations. Along with its gorgeous scenery, Destin, Florida is the perfect place to live, visit or retire.
Where to Eat in Destin (The Best Spots)
As a "next-door" local to Destin, Florida, I proudly consider myself an expert on where to get the best seafood in the area!
I love the abundance of fresh seafood that our beautiful beaches, and Gulf of Mexico, have to offer. Being in such close proximity to the sea means that seafood is one of the most popular choices for meals in Destin.
And local seafood lovers will be thrilled to learn that many of our local seafood restaurants are renowned across the state and beyond so they don't have to travel far to get the freshest seafood eats. 
If you're looking to try out the seafood cuisine of Destin, I've put together the top five places locals flock to for the best-tasting seafood. 
Harbor Docks 
Harbor Docks is a local seafood restaurant conveniently located right on the docks of Destin Harbor. Being so close to the sea, the restaurant caters to visitors and locals who crave the freshest catch of the day. Slurp on cold oysters, crack fresh crab legs, or dig into a hearty seafood stir-fry all from the freshest ingredients.
The menu is guaranteed to satiate your seafood desires with its ever-changing daily selection of fresh catches. Don't forget to order a local beer or cocktail from the full bar, and be sure to catch their live music and entertainment on the weekends. 
Louis's Louis's Destin 
If you're looking for an upscale dining experience with a cosy atmosphere, Louis's Destin is the perfect place to go. This restaurant specializes in bonhomie-style seafood cuisine. Enjoy gourmet dishes of scallops, shrimp, crab cakes, and seasonal fish.
Louis's has a great wine list and full bar to boot, so you can pair your meal perfectly with a chilled glass of Champagne. I highly recommend the Grand Seafood Platter- the perfect combination of local succulent seafood guaranteed to satisfy a big appetite. 
McGuire's Irish Pub 
McGuire's Irish Pub is not your classic seafood restaurant, but it's a great way to get an authentic taste of local seafood straight from the docks of Destin. The menu is extensive and filled with irresistible choices, from oysters Rockefeller, stuffed filet flounder, and chargrilled Gulf grouper, to classic fish and chips. The restaurant also has some great nightlife options, with live music, drinking games, and a bustling atmosphere to accompany your delicious meal. 
Boshamps 
Boshamps is a beloved seafood shack located in the heart of Destin. This unpretentious restaurant is one of the best spots in the area to find authentic, local seafood. Dig into baskets of steamed snow crab legs, gumbo-style jambalaya, crunchy fried fish sandwiches, and more. The restaurant has an amazing lunch menu and a fun atmosphere that's great for the whole family. It has an elegant waterfront dining area with views of the Destin Harbor. And if you're in the mood for a great time, take advantage of their daily happy hour and to-go beer specials. 
The Crab Trap 
The Crab Trap is a historical waterfront seafood spot in Destin. It has been a local favorite for many years and is just one of the many fresh seafood restaurants you'll find on the Emerald Coast. Choose from a variety of local seafood dishes, such as stuffed grouper, blackened shrimp tacos, and butter-filled crab legs.
Complete your meal with some classic accompaniments, such as hush puppies, corn on the cob, and a generous helping of French fries. With signature cocktails, delicious desserts, and unbeatable awe-inspiring views, The Crab Trap will make your meal a truly memorable experience. 
Destin is home to incredible seafood eateries and I urge any seafood-lovers out there to visit the town and experience all the fresh, local seafood goodness on offer. I guarantee you won't regret trying out any of these five local spots for a delightful seafood meal. 
Bon appetit!