Destin, Florida, also known as "The World's Luckiest Fishing Village", is a popular spring break destination, as well as a popular summer vacation spot. And while the city is almost always a great place to visit, there are certain times that you should avoid. So, when is the worst time to visit Destin?
When is the Worst Time to Visit Destin?
Fast Answer: The coldest months, which are January and December, aren't necessarily the worst time to visit the city. In fact, this is one of the best times to visit due to the low number of visitors and the mild weather.
That being said, there are some downsides to visiting Destin during this time of year. The humidity is low and the temperatures can get quite chilly, so you may not be able to fully enjoy the beach. Additionally, since it's the offseason, many businesses and attractions may be closed.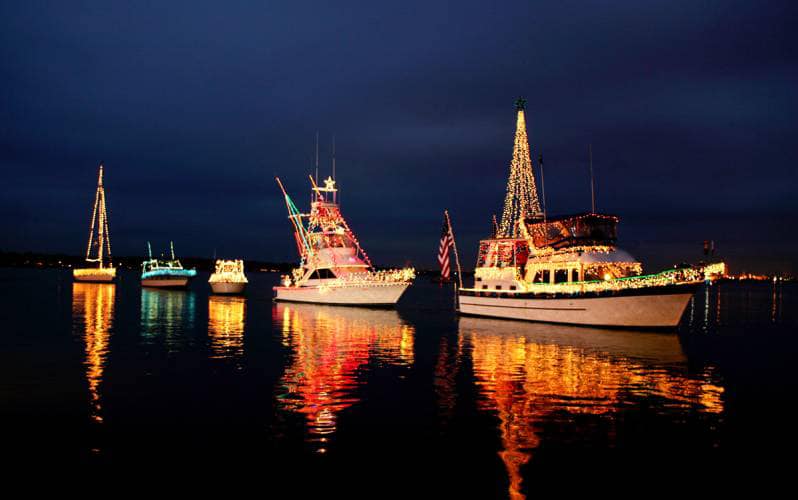 February and March are also great times to visit Destin. On average, temperatures are between 65 to 70 degrees and the humidity is low.
However, if you're looking for a quiet, secluded getaway, these months may not be ideal. This is the peak season for school groups and it's also the time when spring break attractions start to kick off. The city can become very crowded and rates for accommodations can skyrocket.
May and June are some of the hottest months in Destin, but this doesn't mean that it's the worst time to visit the city. On the contrary, the city is quite lively from late May to early June and this is a great time for outdoor activities like swimming and boating.
The high temperatures also mean that many restaurants and shops are open, so you can enjoy some of the amenities that the city has to offer. Unfortunately, one of the biggest downsides to visiting Destin during this time of year is that the humidity can make it difficult to do anything outside for long periods of time.
July and August are also fairly popular times to visit Destin. During this time, temperatures can reach the high 80s and while this is great for beach activities, it can also be quite uncomfortable.
Additionally, this is the peak season for tourist activities, so expect long lines and high prices everywhere. The humidity at this time of year is also very high, so it's important to make sure that you stay hydrated.
Finally, September and October are generally considered to be the worst time to visit Destin. Temperatures during this time of year can fluctuate quite a bit, so there's no guarantee of good weather. Additionally, the tourism drop-off is significant during this time of year and many businesses close in preparation for the coming winter.
Where do the locals eat in Destin?
If you're looking for exceptional seafood in Destin, Florida, you're in luck! This coastal delight has plenty of incredible seafood spots where the locals hang out. Whether you're looking for a place to grab a quick bite or a four-star dining experience, there's something for everyone. Here's a run-down of some of Destin's most irresistible seafood eateries. 
Just a quick drive away from all the popular beachfront attractions, you'll find Harbor Docks. This is one of Destin's longest running seafood spots, and it still holds the same great atmosphere and flavor. Harbor Docks is a casual, open-air dining experience serving up fresh seafood from the Choctawhatchee Bay.
Plus, you can catch the Catch of the Day special to try something new. But whether you're looking for a jerk grouper sandwich or a plate of bacon-wrapped scallops, Harbor Docks knows how to whip up a delicious plate of seafood. 
If you're looking for something a bit more upscale, take a seat at The Fish House. Its menu changes with the season, but they've been serving quality seafood to the locals and visitors alike since the late '90s.
Their cuisine focuses on upscale comfort food, using Recipes obtained from the best local talent. As you would expect, the menu is full of seafood options like oysters, clams, shrimp, and crab. 
And for an even more upscale experience, head over to Cuvee 30A. This sleek and modern eatery has cooked up a unique restaurant concept in the heart of Destin. As its name suggests, it follows the French winemaking process of merging various flavors to create the perfect experience.
But don't let that intimidate you; the chefs here don't shy away from creating delicious seafood dishes. With dishes like ahi tuna tartare, crab bisque, and Chilean sea bass, your taste buds will be singing. 
If you're looking for a more casual seafood joint, swing by Joe's Oyster Bar. For more than two decades, this spot has been dishing up simple and delicious seafood plates.
And they offer up a wide variety of seafood dishes, so you're likely to find something that tantalizes your taste buds. Their garlic-butter shrimp is delicious, and their lunch specials are a great way to get a sense of their standout flavors. 
To get away from the hustle and bustle, Jackacudas is a great spot to enjoy some seafood in peace. From the second you sit down, you'll be welcomed with the tranquil sounds of the nearby lake. And of course, the seafood here is nothing short of magnificent.
They have a variety of choices, ranging from fish tacos to snapper sandwiches. And their portions are always generous, ensuring that your stomach will be happy.
Overall, the best time to visit Destin depends on what you're looking for. If you're looking for seclusion and peacefulness, it's best to avoid February and March. If you're looking for temperatures conducive to outdoor activities, you should avoid May and June. And if you're looking for the best prices, you should avoid the peak season of July and August. The worst time to visit Destin, however, is commonly considered to be September and October.