Known for its pristine beaches, upscale shopping, and storybook cottages, Seaside, Florida also impresses foodies with its incredible dining scene. This idyllic beach town along scenic Highway 30A in Florida's Panhandle offers an array of restaurants to satisfy any palate.
From beachside casual eateries to fine dining bistros, Seaside's excellent cuisine incorporates fresh local seafood, seasonal ingredients, and expertly mixed craft cocktails. Read on for a guide to the 12 best restaurants to try in Seaside for breakfast, lunch, dinner, and everything in between.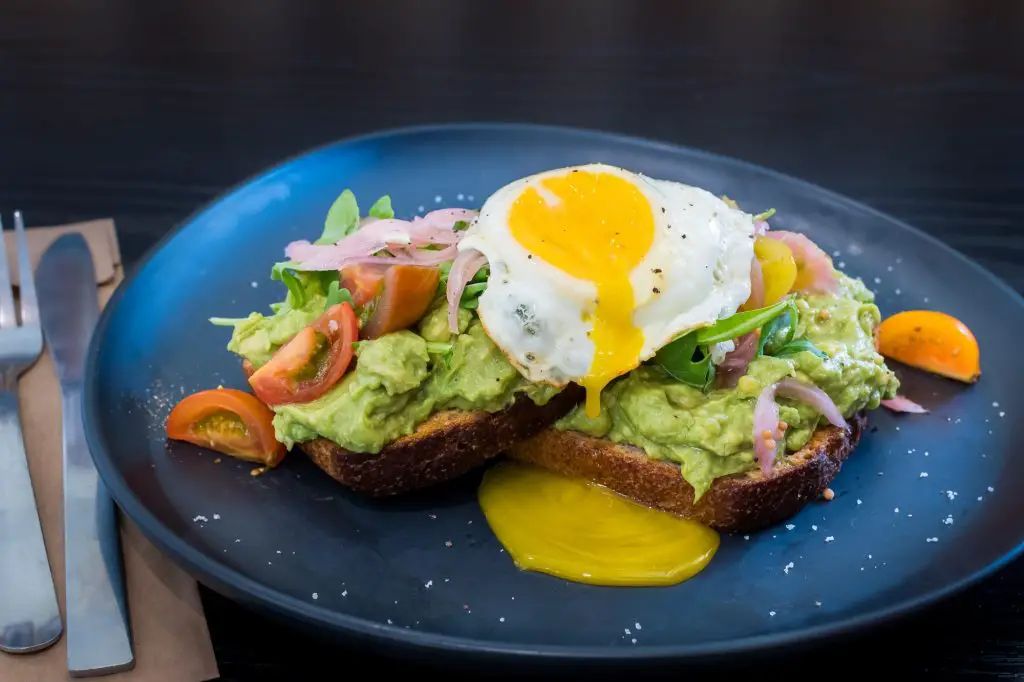 Best Breakfast: Scratch Biscuit Kitchen
Fuel up for a beach day in Seaside at Scratch Biscuit Kitchen, known for its fresh, homemade biscuits served seven days a week.
Phone: (850) 231-6550
Address: 1777 E. County Hwy 30A, Unit 101, Santa Rosa Beach, FL
Hours: Opens daily from 7am to 2pm.
The from-scratch biscuit menu stars southern classics like fried chicken biscuits smothered in sausage gravy, BLT biscuit sandwiches piled high, and eggs your way served on a fluffy biscuit. Sweet options range from monkey bread to cinnamon roll biscuits. Round out your hearty breakfast with sides like cheesy grits, fruit, and smoked bacon.
The family-friendly restaurant features indoor and patio seating. Solo diners appreciate the welcoming counter. Prices range from $10 to $20 for belly-filling biscuit plates.
With its 4.4-star rating earned over 155 reviews, Scratch Biscuit Kitchen makes the perfect pitstop for quality Southern comfort food near the beach in laidback Seaside. Don't skip the sweets like their famous banana pudding!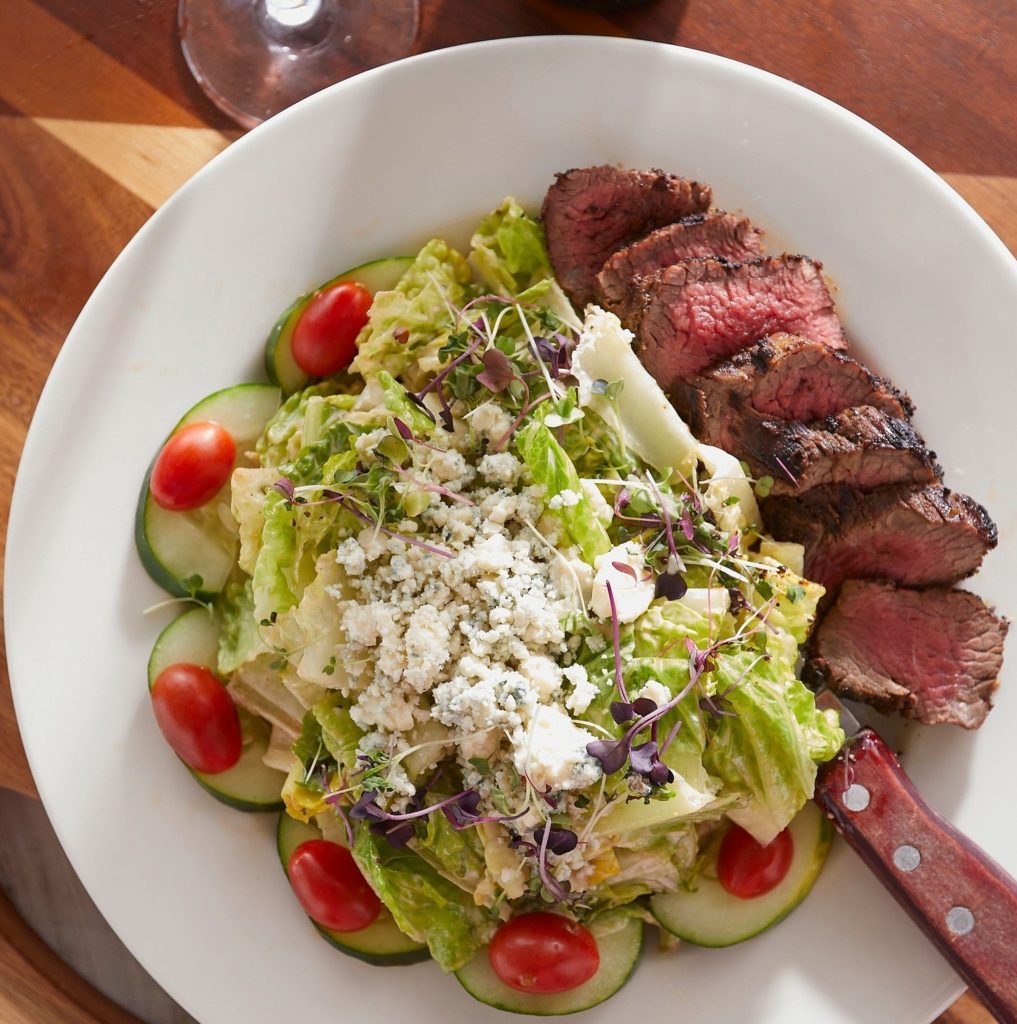 Best Lunch: Great Southern Café
For a fast and fresh lunch perfect for eating poolside or on the go, stop into Great Southern Café on Quincy Circle. Their menu focuses on build-your-own salad and sandwich options with local ingredients.
Select from gourmet lettuces, quinoa, fruits, roasted veggies, cheeses, grilled chicken, and shrimp to craft a hearty salad bowl. Or choose toasted bread, deli meats, spreads, and cheeses for a custom sandwich. Box lunches to go and kids' menus make things easy.
The eatery's Southern charm emanates through offerings like pimento cheese sandwiches, chicken salad croissants, and broccoli cheddar soups that feel like home. An outdoor patio provides scenic seating.
Phone: (850) 231-7327
Address:  83 Central Square, Santa Rosa Beach, FL 32459
Hours: Open Daily 8:00am to 9:30pm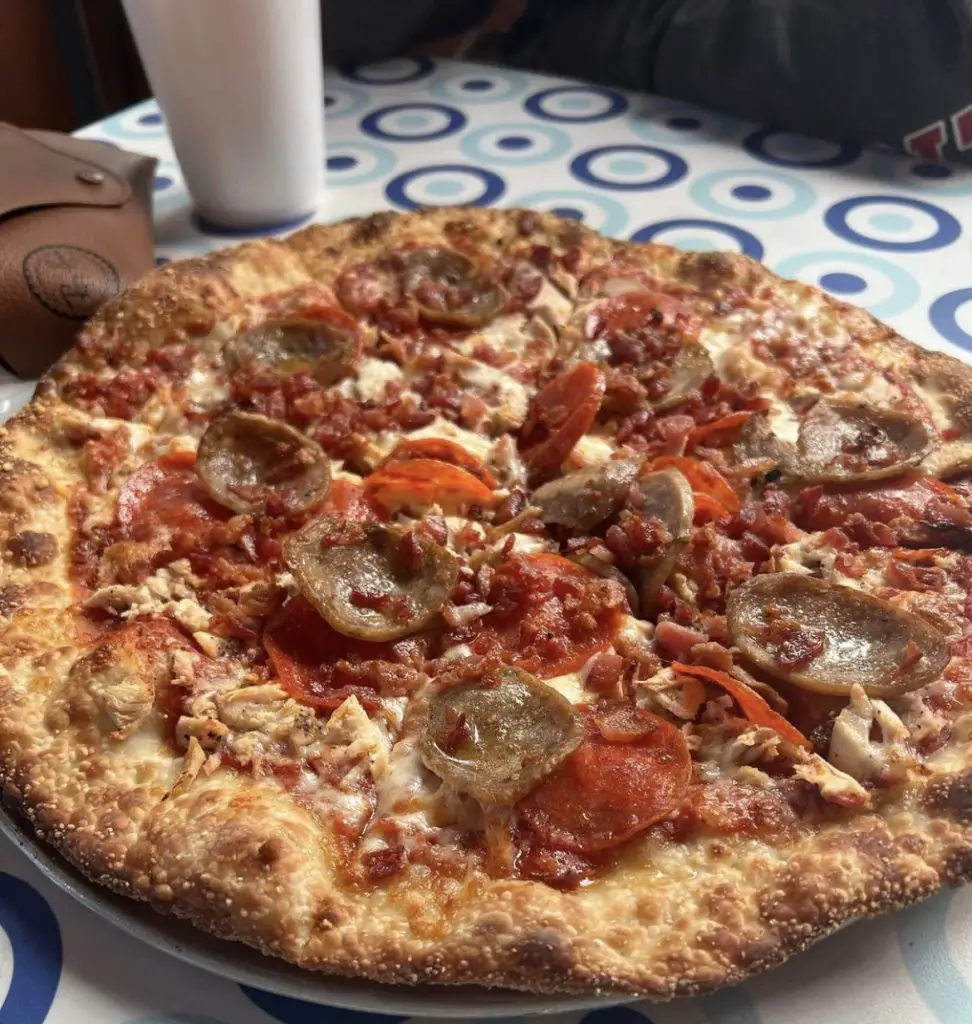 Best Pizza: Pizza By The Sea
When that pizza craving hits mid-beach day, Pizza By The Sea on Highway 30A delivers tasty artisanal pies a quick stroll from the shoreline.
Toppings range from classics like pepperoni and mushroom to gourmet options like prosciutto, arugula, and fig. Specialty pizzas include Hawaiian, margherita, barbecue chicken, and spicy buffalo flavors. Gluten-free and vegan crusts are also available.
Build your own pizza or opt for calzones, subs, or salads. Enjoy the breezy patio or get pies to go for beachfront picnics. Locals rave this is the best pizza in Seaside.
Phone: (850) 231-3030
Address:  88 Watercolor Way, Ste 107, Watercolor, FL, United States, Florida
Hours: Open Daily 11:00am to 9:00pm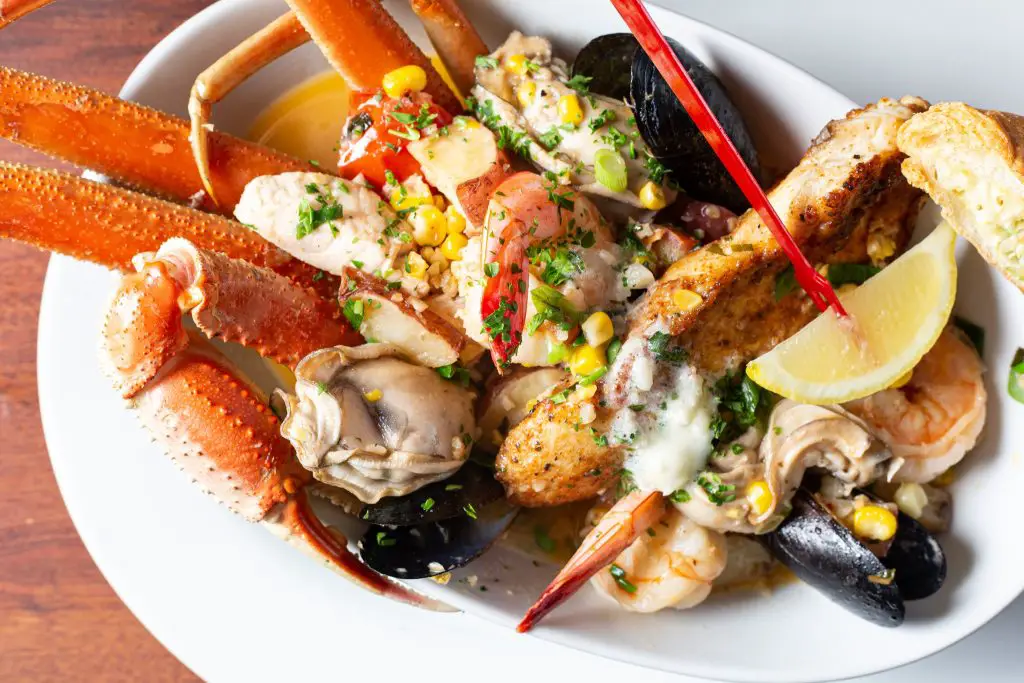 Best Seafood: Stinky's Fish Camp
Embracing its funky name, Stinky's Fish Camp is the place for the freshest Gulf seafood in Seaside served in a quirky yet cozy setting.
Start with peel-and-eat shrimp, smoked fish dip, or crab-stuffed mushrooms. Move on to platters overflowing with fried oysters, coconut shrimp, seafood gumbo, and golden fried catfish.
End by splurging on Stinky Gator's Famous Seafood Feast with snow crab legs, fried shrimp, oysters, and more. Live music on weekends completes the festive fish camp vibe. Just expect waits at peak times.
Phone: (850) 267-3053
Address:  5960 W County Highway 30A # 30-A, Santa Rosa Beach, FL
Hours: Open Daily 11:00am to 10:00pm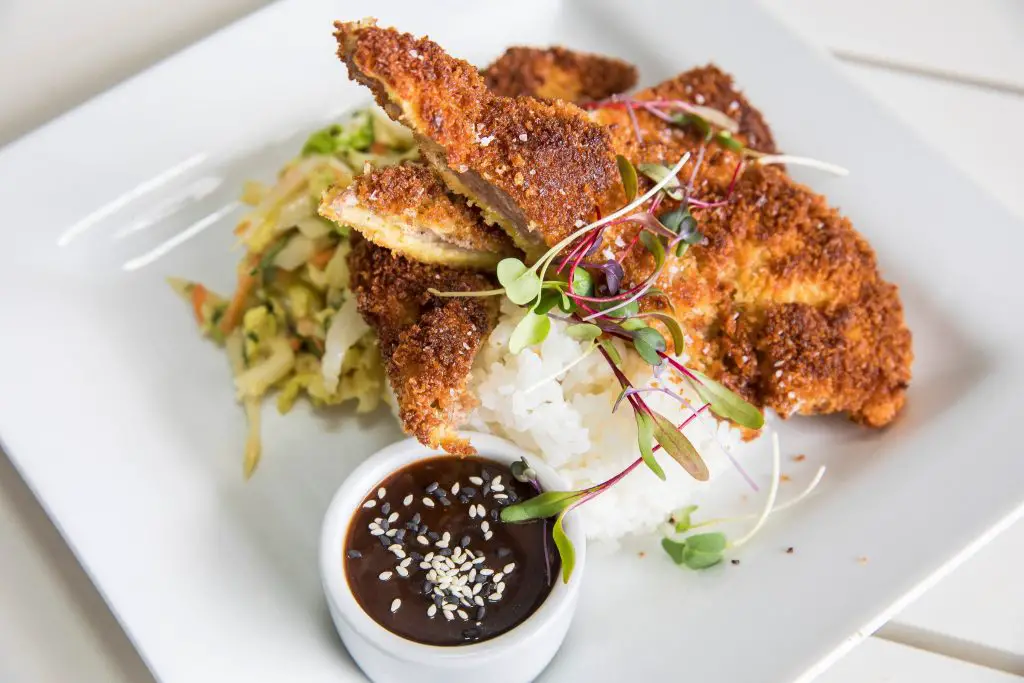 Most Romantic: George's at Alys Beach
For upscale fine dining in a beautiful setting, book a reservation at George's at Alys Beach. Their garden courtyard strung with lights creates a romantic ambiance for couples to enjoy Southern cuisine with Mediterranean touches.
Popular dishes include seared scallops in lemon butter caper sauce, pan roasted chicken with basmati rice, and sesame-seared Ahi tuna. Expertly mixed cocktails like their orange crush martini complement the courtyard's soothing fountain sounds.
Don't miss George's famous Sunday jazz brunches (check dates with . The ambiance entices both especial occasions and weekly date nights.
Phone: (850) 641-0017
Address:  30 Castle Harbour Drive, Panama City Beach, FL, United States, Florida
Hours: Open Daily 11:00am to 3:00pm and 5:00pm to 9:00pm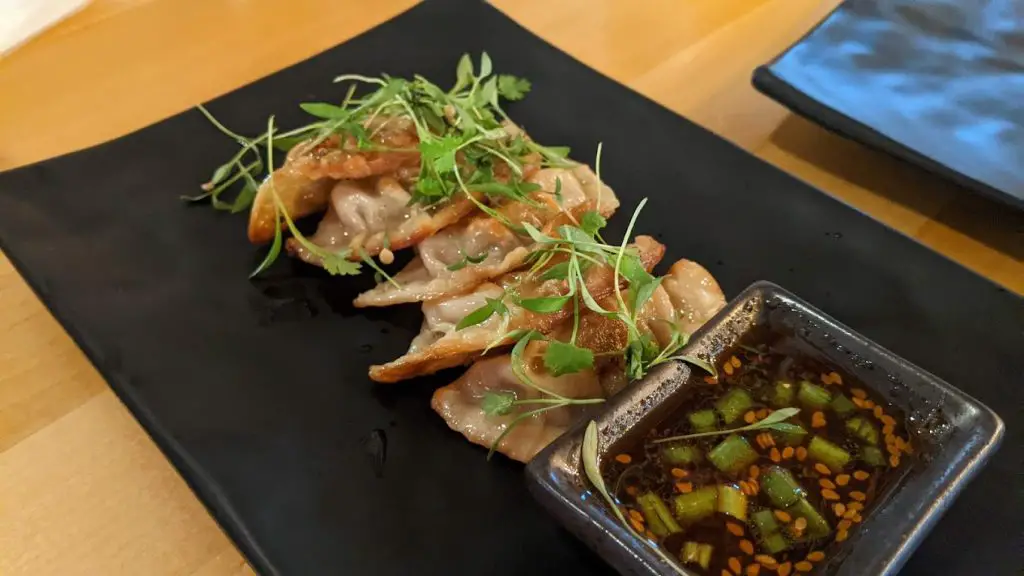 Best Japanese Fusion and Sushi: Nanbu Noodle Bar
Discover the warmth of southern hospitality blended with Japanese culinary finesse at Nanbu Noodle Bar, nestled in Grayton Beach's vibrant Art District. Established in 2019, this hip and friendly locale promises a delightful dining experience with a unique Southern twist.
Dive into Nanbu's rich menu, featuring perfected ramen and poke bowls, delicious noodles, and more, all curated by the passionate owner and chef, Nikhil Abuvala. Nikhil's culinary journey began at the tender age of 13, exploring a spectrum of cuisines before finding his niche in blending Japanese flavors with Southern flair, under the guidance of mentor Dean James Max.
Join us at Nanbu, where friendly faces, stellar service, and a relaxed atmosphere await. It's not just a meal, it's a vibrant fusion of tradition and modernity, ready to tantalize your taste buds with every bite. It's an experience, and it's all here at Nanbu.
Phone: (850) 446-5559
Address:  26 Logan Ln Unit C, Santa Rosa Beach, FL 32459
Hours: Tues-Sun (Closed Mondays) 11:00am to 2:30pm and 5:00pm to 10:00pm
Top Farm-to-Table: Farm & Fire
At Farm & Fire Santa Rosa, the ambiance resonates with the vibrant buzz of friends uniting and ideas sparking to life. Here, the cherished concept of farm-to-table finds a fresh perspective, blending high-quality dining with a warm, approachable environment.
Inspired by the diverse meeting spots prevalent in various cultures—from izakayas and taverns to tapas bars and watering holes—Farm & Fire aspires to be a universal meeting place where food is the connecting language. Guests can anticipate a menu that shifts with the seasons, presenting dishes meant to be enjoyed communally.
Whether it's an evening of dynamic cocktails, craft beers, or a carefully chosen selection of wines, sake, and whiskeys, Farm & Fire has something to elevate every meal. Visitors are encouraged to settle in, enjoy a beverage, share a snack, and engage in spirited conversation.
After all, food is a universal language and Farm & Fire Santa Rosa speaks it fluently, inviting all to join in a dining experience that brims with enthusiasm and camaraderie. It's not just a meal, it's a celebration of community and culinary excellence, all within a setting that encourages lively chats and shared smiles.
Phone: (850) 622-3871
Address:  24200 US-331 Santa Rosa Beach, FL 32459
Monday – Thursday 4 to 9 p.m.
Friday 4 to 10:30 p.m.
Saturday 11 a.m. to 10:30 p.m.
Sunday 11 a.m. to 9 p.m.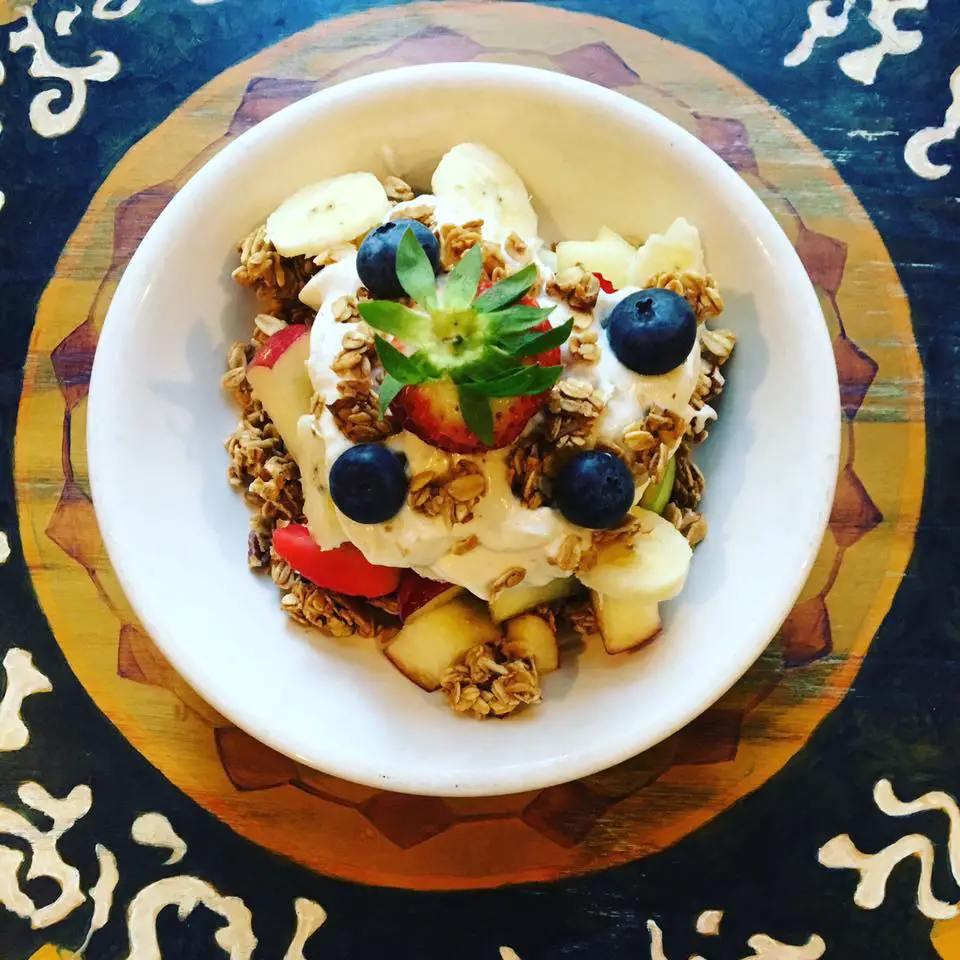 Most Family-Friendly: The Hibiscus Café
Bringing the whole crew? The Hibiscus Café offers casual family fare in an adorable pastel cottage right off Seaside's main square.
Kids gobble up choices like grilled cheese sandwiches, cheeseburger sliders, chicken fingers, and mac and cheese plates. Adults enjoy options like shrimp po' boys, Cuban sandwiches, mahi fish tacos, and bison burgers. Smoothies, milkshakes, and creative lemonades quench all ages.
The shaded patio keeps kids content while parents linger over coffee. Selections cater to gluten free, vegan, and other diets as well. Affordable prices allow splurging on family desserts like giant chocolate chip cookies.
Phone: (850) 231-1734
Address:  85 Defuniak St, Santa Rosa Beach, FL
Hours: Open Daily 7:30am to 2:00pm
Best Beachside Bar: Boathouse Oyster Bar
Soak up sea views while slurping oysters and sipping cocktails at the Boathouse Oyster Bar. Located where Highway 30A meets the Gulf of Mexico, its open-air deck offers prized vistas of waves and shoreline.
Work your way through raw, steamed, or chargrilled oysters served with an array of sauces. Seafood platters pile on shrimp, catch of the day, and sides like hushpuppies and slaw. Those landlubbers can opt for po' boys, burgers, and tacos instead.
Order a Bushwacker or rum bucket, kick back under the palms, and breathe in the salty, summery atmosphere. Just arrive early to score seats at sunset!
Phone: (850) 837-3645
Address:  288-B Harbor Blvd East, Destin, FL, United States, Florida
Monday:11:00 AM – 2:00 AM
Tuesday: 11:00 AM – 2:00 AM
Wednesday: 11:00 AM – 2:00 AM
Thursday: 11:00 AM – 10:00 PM
Friday: 11:00 AM – 2:00 AM
Saturday: 11:00 AM – 12:00 AM
Sunday: 11:00 AM – 11:00 PM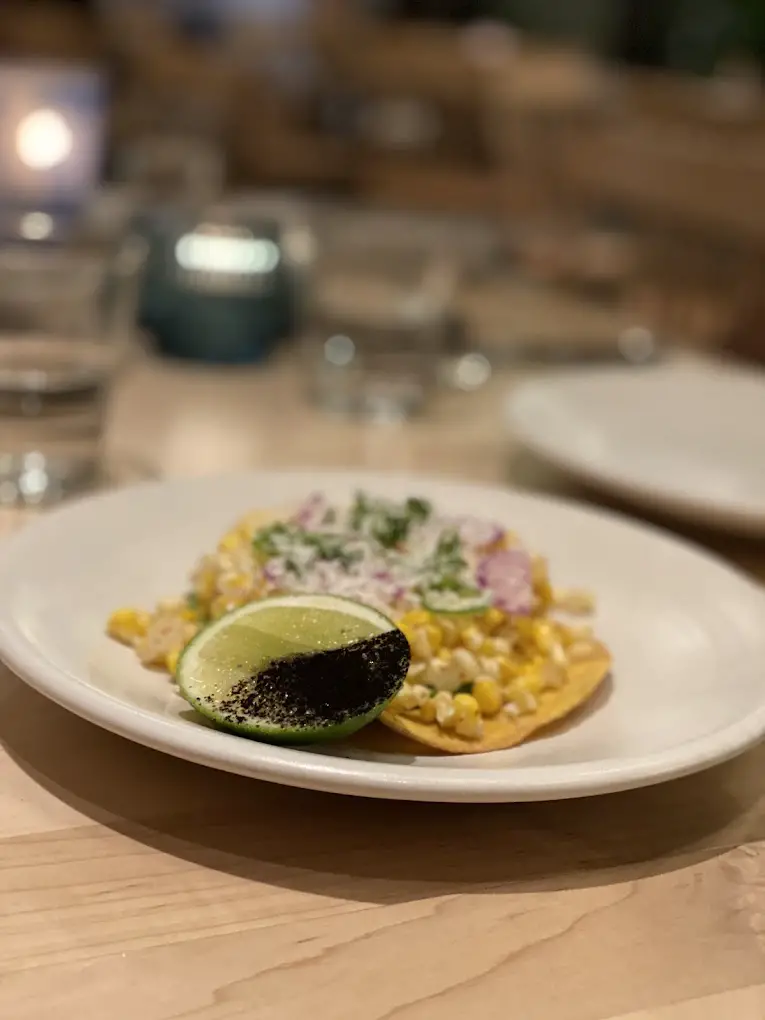 Most Luxurious: Caliza Restaurant
For the ultimate fine dining experience, Caliza Restaurant at Alys Beach pairs stunning cuisine with equally gorgeous Gulf views. Their elevated coastal Mediterranean menu changes seasonally based on the day's catch and freshest ingredients.
Standouts include seared scallops with corn puree and crispy pancetta, whole grilled fish with lemon and herbs, and spice-rubbed duck breast with fig compote. Their wine vault houses over 3,500 bottles to perfectly complement your meal.
While undeniably pricey, the quality, prestige, and chance to celebrate special occasions make Caliza a worthy splurge. Watch the sunset from the breezy outdoor terrace.
Phone: 850.380.4531
Hours: Pool Deck – Open Daily: 9AM – 7PM
Lunch: 11AM – 4PM
Drinks: 11AM – 6PM
*Exclusively for Alys Beach homeowners and vacation rental guests.*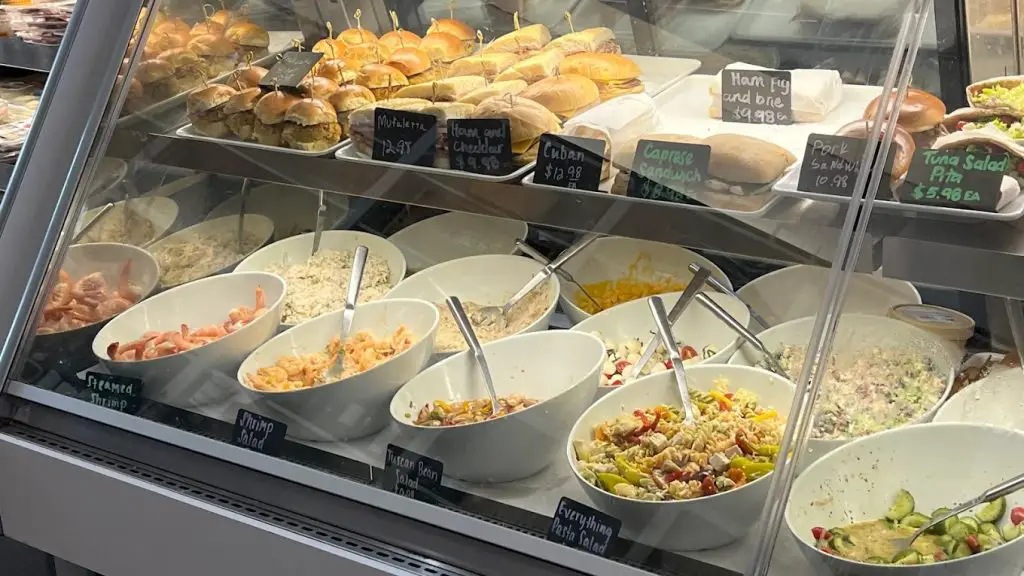 Best Deli: Modica Market
Modica Market on DeFuniak Street brings a taste of big city Italian delis and markets to Seaside with its specialty sandwiches, charcuterie, cheese, and accoutrements.
Customize subs piled sky-high with quality cold cuts, pickles, peppers, and anything else you desire from the endless options. Grab breakfast sandwiches and burritos in the morning. Or pickup Boar's Head meats and cheeses by the pound for beach picnics.
End with a stroll through the wine room and imported European grocery items transporting you abroad. The aroma of spices and sandwiches alone will lure you in.
Phone: (850) 231-1214
Address:  109 Central Square Seaside, Santa Rosa Beach, FL 32459
Hours: Open Daily 11:00am to 6:00pm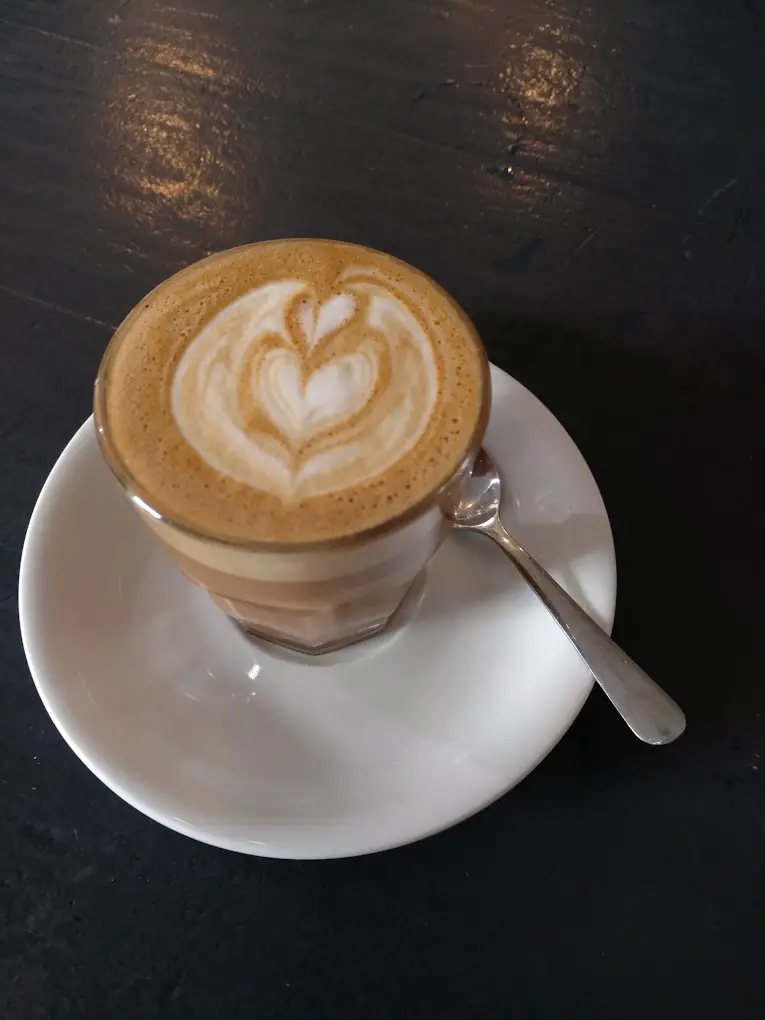 Top Coffee Shop: Amavida Coffee
No great beach town is complete without a stellar coffee shop. Amavida Coffee seamlessly blends into Seaside's upscale yet laidback setting with its premium brews and tasty café bites.
Sip cappuccinos, cold brew, and artful lattes made from direct trade beans. Pair your caffeinated drinks with scratch-made pastries like croissants, scones, cinnamon rolls, and muffins. Chia puddings, oatmeal bowls, and avocado toast round out the breakfast options.
The sumptuous interiors filled with antique coffee accents enhance the start-your-day experience. Stop by for your daily dose of coffee house culture just steps from the beach.
Phone: (850) 213-1965
Address:  25 Central Square, Santa Rosa Beach, FL 32459
Hours: Open Daily 6:30am to 7:00pm
Most Instagramable: La Cocina on 30A
With its vibrant Mexican motifs, cactus garden patio, and picture-perfect Gulf views, La Cocina offers the ultimate Instagram backdrop in Seaside.
The interior pops with colors and Aztec prints too. But it's the pink hacienda-style exterior that stops passersby in their tracks as they snap pics of the grand entryway.
Beyond aesthetics, La Cocina excels at modern Mexican fare like shrimp ceviche tostadas, carnitas tacos, and Veracruz-style snapper. Margaritas, mojitos, and Mexican beers fill out the on-theme experience.
For both food and photos, La Cocina guarantees the complete Miami-meets-Mexico getaway evening.
Phone: (850) 231-4021
Address:  10343 E County Hwy 30A, Seacrest, FL 32461
Hours: Open Daily 11:00am to 9:00pm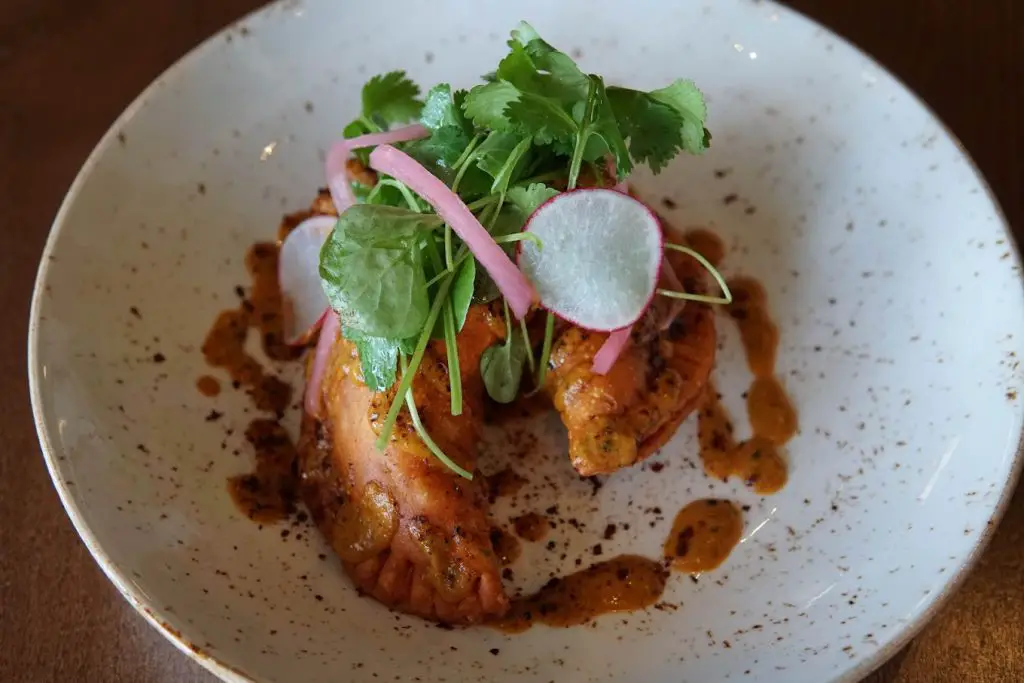 Seaside's Dining Scene
Along with famous white sand beaches and pastel beach cottages, Seaside's incredible food scene ranks as a top reason to visit this coastal town. The creative chefs and inviting dining spots allow you to eat incredibly well from morning to night.
The options span casual grab-and-go joints for beach picnic provisions to upscale bistros ideal for romantic, special occasion dinners. Seafood obviously stars on menus, but you'll find plenty of variety from sushi to tacos to Mediterranean influences.
Many restaurants reside right on the beautiful Central Square or within walking distance, making it easy to pop in for a meal or nightcap during your stay. Just be sure to make reservations in advance, especially for popular eateries like Caliza.
After all the tasty dining adventures sure to please all palates, don't forget to also build in time to explore Seaside's beaches, trails, parks, shops and attractions in between feasts. The culinary and coastal experiences combine for an unforgettable gourmet beach escape.