The Emerald Coast, a picturesque stretch of coastline along the Gulf of Mexico, is renowned for its stunning white-sand beaches and crystal-clear emerald waters.
While the popular tourist destinations such as Destin, Fort Walton Beach, and Panama City Beach attract many visitors each year, there is much more to discover for those willing to venture off the beaten path.
In this guide, we will explore three hidden beaches along the Emerald Coast that offer unparalleled seclusion and natural beauty, perfect for a unique and unforgettable experience.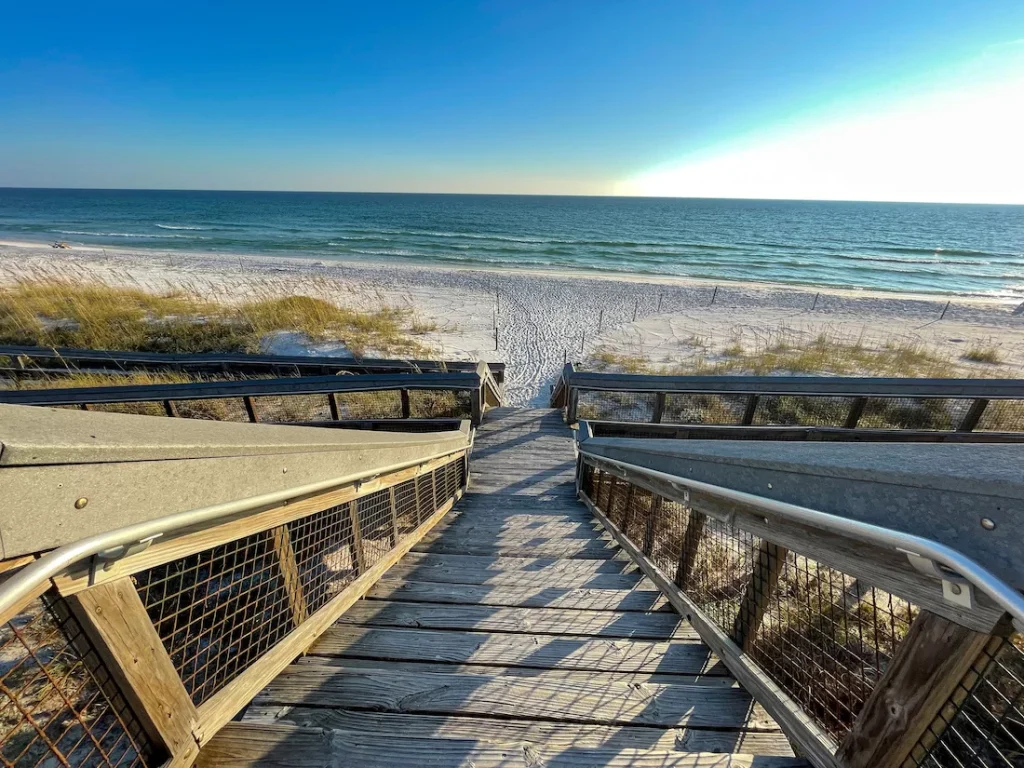 Beach #1: Deer Lake State Park
Nestled within the boundaries of Deer Lake State Park, this hidden gem is located in Santa Rosa Beach.
To access the park, take Highway 30A and look for the marked entrance. A small parking fee is required, and after parking, follow the wooden boardwalk that winds through coastal dunes and pristine ecosystems.
The beach's untouched beauty is evident in its sugar-white sand and tranquil atmosphere.
The park is named after the rare coastal dune lake, Deer Lake, which is home to diverse plant and animal species.
This unique feature provides an incredible opportunity for birdwatching and wildlife spotting.
Activities at this beach include swimming, sunbathing, and fishing. Additionally, the park offers picnic facilities and a picturesque nature trail that circles Deer Lake.
For a truly memorable experience, visit during sunset to witness the breathtaking colors reflecting on the serene waters of the Gulf of Mexico.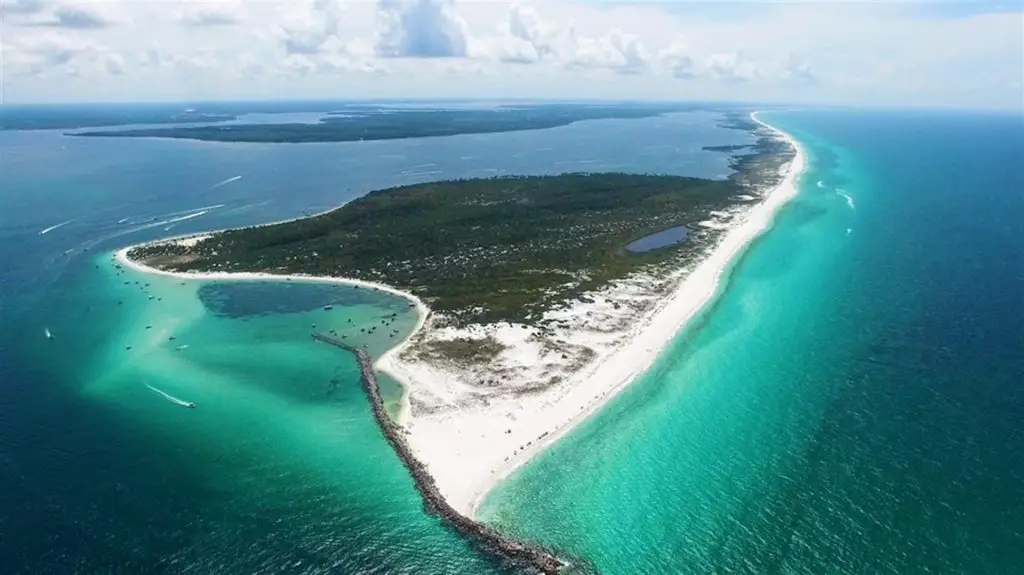 Beach #2: Shell Island
Accessible only by boat, Shell Island is a pristine barrier island located off the coast of Panama City Beach.
Several shuttle services operate from the mainland to the island, or you can rent a boat to explore the area at your own pace.
This undeveloped, seven-mile-long island is renowned for its abundance of shells, making it a treasure trove for beachcombers.
Its seclusion provides a haven for nesting shorebirds and an opportunity to observe various marine life, such as dolphins and sea turtles.
The island's interior features tranquil marshes and coastal dunes, adding to its unique charm.
Apart from collecting shells, popular activities on Shell Island include snorkeling, kayaking, and paddleboarding.
The island's calm, shallow waters are perfect for exploring the vibrant marine ecosystem.
The lack of commercial development ensures a peaceful retreat from the hustle and bustle of the mainland.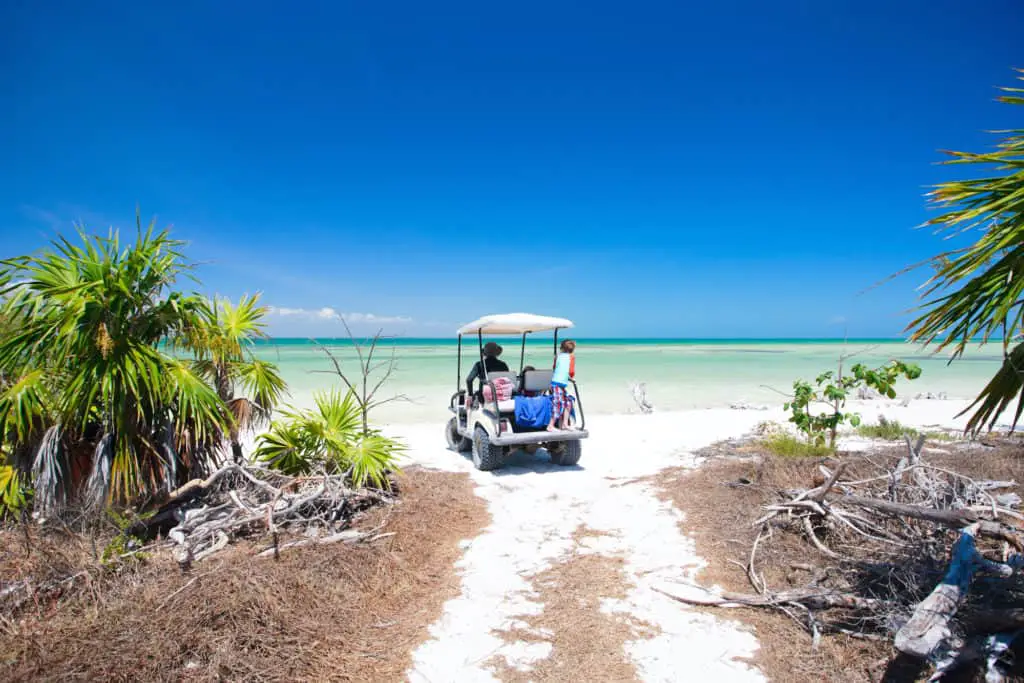 Beach #3: Opal Beach
Situated within the boundaries of the Gulf Islands National Seashore, Opal Beach offers an unparalleled secluded paradise along the Emerald Coast.
To access Opal Beach, drive east on Highway 98 and turn south onto the Bob Sikes Bridge leading to Pensacola Beach. From there, take the Fort Pickens Road and look for the Opal Beach entrance.
This breathtaking beach features soft, powdery sand and turquoise waters as far as the eye can see.
The area is devoid of buildings or commercial establishments, providing a serene and unspoiled environment. The seclusion and natural beauty of Opal Beach make it an ideal spot for a romantic getaway or a peaceful day trip.
Activities at Opal Beach include swimming, sunbathing, and beachcombing. Wildlife enthusiasts will enjoy the chance to spot ospreys, herons, and various shorebirds that inhabit the area.
Bring a beach chair, a good book, and immerse yourself in the tranquility of this hidden oasis.
Conclusion
Exploring the hidden beaches of the Emerald Coast allows visitors to experience the true essence of this stunning coastal region.
By seeking out secluded locations like Deer Lake State Park, Shell Island, and Opal Beach, you will encounter unspoiled landscapes and a connection to nature