The Emerald Coast is a picturesque stretch of shoreline along the Gulf of Mexico in northwest Florida.
Known for its sparkling emerald green waters and sugar-white sandy beaches, the Emerald Coast is a premier vacation destination in the South.
From Destin to Panama City Beach, the area offers beautiful scenery, delicious seafood, and plenty of things to see and do for travelers of all ages.
Here is an in-depth guide on how to make the most of your trip to the Emerald Coast.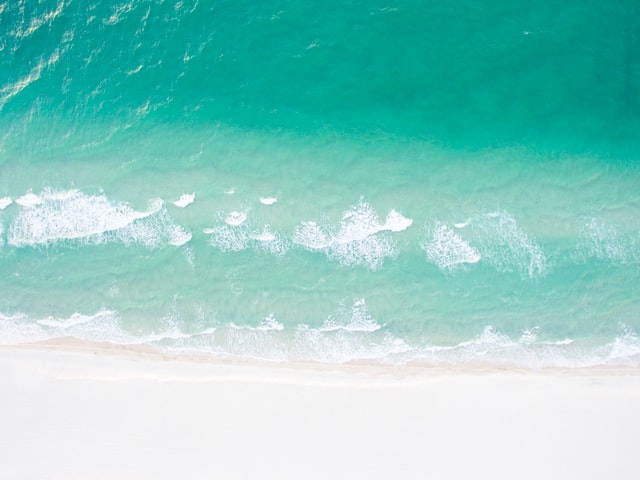 Getting There
The main airport servicing the Emerald Coast is Northwest Florida Beaches International Airport (ECP) located near Panama City Beach. There are nonstop flights to ECP from many major airports around the country. The drive time from ECP to Destin is about 1 hour, while Panama City Beach is only 20 minutes away.
Pensacola International Airport (PNS) and Tallahassee Regional Airport (TLH) are also within driving distance of the Emerald Coast's eastern and western edges. The drive from Pensacola to Destin is around 2 hours, while Tallahassee to Panama City Beach takes about 1.5 hours by car.
If driving, the main interstates providing access are I-10 which runs east-west and I-65 which runs north-south through the panhandle of Florida. The Emerald Coast spans about 100 miles along Scenic Highway 98 hugging the coastline.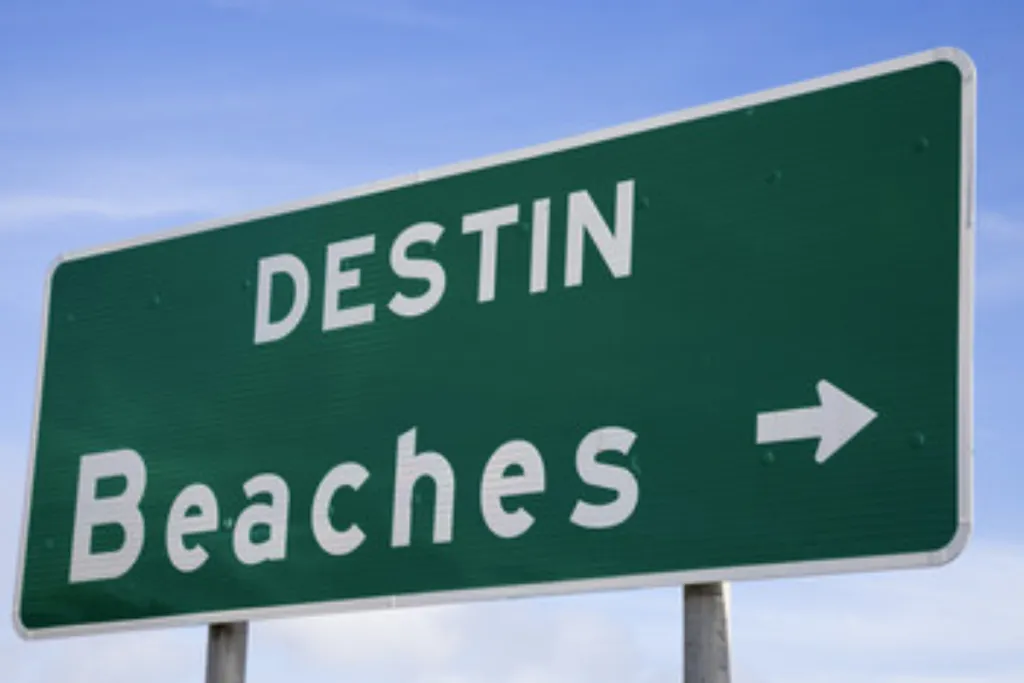 Best Time to Visit the Emerald Coast
One of the best times to visit the Emerald Coast is spring, from March to May, when temperatures are mild and the ocean is starting to warm up. Summer brings very hot and humid weather from June through August, but also lures families due to school holidays. Hurricane season runs from June to November with peak storms in August and September.
Fall is a great option to avoid summer crowds, with warm ocean temps and mostly sunny days into October. November to February brings cooler weather with average highs of 60s to low 70s, but can offer some excellent off-season deals on accommodations. Water will be chilly for swimming during the winter months.
Peak season runs March to August when the weather is ideal, but be prepared for higher prices and crowded beaches. For smaller crowds and lower rates, visit between September and February.
Top Destinations on the Emerald Coast
Here are some of the top spots to check out along the Emerald Coast from west to east:
Destin
This popular resort town is renowned for its white sand beaches, brilliant green waters, and abundance of fishing charters available at the harbor. Don't miss the 65-foot tall Marler Bridge and boardwalk at Henderson Beach State Park.
Fort Walton Beach
Located between Destin and Panama City Beach, this mid-sized town has a bit more of a laid-back vibe. Visit the Indian Temple Mound Museum to explore the area's Native American roots.
Okaloosa Island
This barrier island features beautiful beaches, beachfront resorts and vacation rentals, charter fishing fleets, and excellent Gulf views. Visit the Gulfarium Marine Adventure Park to see dolphins and sea lions.
Panama City Beach
As the largest town on the Emerald Coast, Panama City Beach offers fantastic shopping, dining, amusement parks, and nightlife. Top attractions include Shipwreck Island Waterpark, Pier Park shopping complex, and ZooWorld Zoological & Botanical Conservatory.
Seaside
This upscale beach town provided the backdrop for the movie The Truman Show. Marvel at the picture-perfect pastel cottages and enjoy boutique shops and cafes.
Grayton Beach State Park
One of the most pristine beaches in Florida, this 2,000 acre park features towering dunes, crystal clear waters, bicycle trails, and opportunities for canoeing and kayaking.
Seagrove Beach
A quiet seaside village perfect for a relaxing getaway. Stroll along 30A to find excellent restaurants, shops, and scenic views.
Things to Do on the Emerald Coast
There is no shortage of fun activities to enjoy during your Emerald Coast vacation:
Relax on the beach
The soft white sand and clear emerald waters are the main attraction. Find a spot to layout, go for a swim, hunt for seashells, or build a sandcastle. Popular beaches include Henderson Beach State Park, Grayton Beach State Park, and Pier Park.
Charter a fishing trip
The Gulf of Mexico is teeming with snapper, tuna, mackerel, and other fish. Destin is known as "The World's Luckiest Fishing Village" for good reason. Catch your own dinner or just enjoy the time out on the water.
Golf
With the temperate weather, golfing is popular year-round. Check out courses like Regatta Bay in Destin, Bay Point in Panama City Beach, and Camp Creek in Inlet Beach.
Rent jet skis
Zoom across the waves on a jet ski rental available at many spots along the beaches. Feel the wind in your hair as you skip across the surf.
Go shopping
Find charming boutiques, beachwear stores, souvenir shops, and major retailers like Pier Park Outdoor Center offering plenty of retail therapy.
Take a boat tour
See dolphins, birds, and marine life up close on a sailing or motor boat tour. Some provide opportunities to snorkel or scuba dive as well.
Visit water parks
Cool off at Shipwreck Island Water Park with thrilling slides and rides. Enjoy lazy rivers, wave pools, and kid zones at several parks in Destin.
Go Paddleboarding
Paddle through the Gulf's emerald waters for an awesome upper body workout with incredible scenery. SUP rentals are available along the coast.
Attend festivals
From food and wine festivals to pirate themed events, there's always some type of fun festival happening, especially in spring and summer.
Tour museums
Learn about the Emerald Coast's history and culture at places like the Indian Temple Mound Museum, Destin History & Fishing Museum, and more.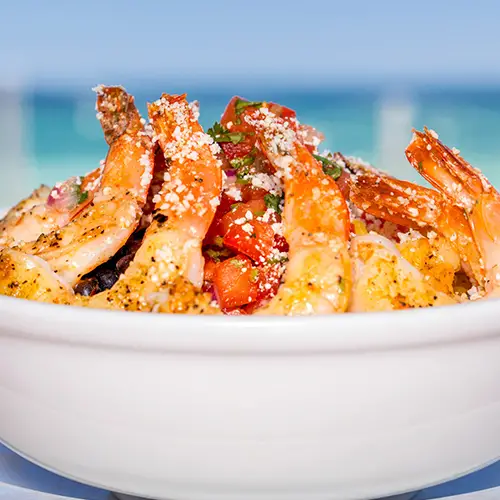 Where to Eat on the Emerald Coast
You'll find no shortage of delicious dining options throughout the Emerald Coast ranging from casual takeaway to fine dining:
Seafood on the Emerald Coast
For fresh from the Gulf seafood, check out AJ's Seafood and Oyster Bar in Destin, Dusty's Oyster Bar in Santa Rosa Beach, or Hunt's Oyster Bar in Panama City Beach. Don't miss trying local seafood like grouper sandwiches, Apalachicola oysters, boiled Gulf shrimp, crab cakes, and conch fritters.
Southern Cuisine on the Emerald Coast
To sample authentic Southern cuisine like fried chicken, barbecue, collard greens, and more, try local favorites like Stinky's Fish Camp in Santa Rosa Beach, Stewby's Seafood Shanty in Destin, and David's Catfish House in Niceville.
Romantic Dinners on the Emerald Coast
For a romantic meal overlooking the water, book a table at Marlin Grill in Panama City Beach, Fire Restaurant at Henderson Beach Resort in Destin, or George's at Alys Beach in Rosemary Beach.
Family Food Joints on the Emerald Coast
Families will enjoy laidback spots like Fudpuckers in Destin with live gators, Pineapple Willy's for tropical cocktails, and Runaway Island for beachfront seating.
Beachside Bites on the Emerald Coast
Grab a bite on the go at beachside spots like The Donut Hole bakery in Santa Rosa, Picasso's Pizza in Destin, or Coconut Joe's Waterfront Grill in Panama City Beach.
Where to Stay on the Emerald Coast
Accommodation options are extremely varied to suit different tastes and budgets:
Resorts on the Emerald Coast
For full-service resorts, look to Sandestin Golf & Beach Resort in Miramar Beach, Henderson Beach Resort in Destin, and Carillon Beach Resort in Panama City.
Condo Rentals on the Emerald Coast
Condo rentals give you more space and amenities, from HarborWalk Village in Destin to Beachcrest Condominiums in Panama City Beach.
Boutique Hotels on the Emerald Coast
Boutique hotels like Belleair Resort in Fort Walton Beach, WaterColor Inn in Santa Rosa Beach, or Candlewood Suites in Panama City Beach offer charming settings.
Chain Hotels on the Emerald Coast
Chain hotels like Courtyard by Marriott, Holiday Inn Express, Hampton Inn provide reliable and affordable lodging throughout the area.
Kid-Friendly Hotels on the Emerald Coast
Kid-friendly options include Island Echos Condos in Destin near water parks and amusements or Family Condos Emerald in Panama City situated by Shipwreck Island.
RV and Camping on the Emerald Coast
For RV camping, check out Gulf State Park Campground in Gulf Shores, Topsail Hill Preserve State Park near Destin, or Panama City Beach Campground.
No matter your budget or preferences, you'll find the perfect lodging match to accommodate your Emerald Coast getaway. The wide range of options ensures you can stay right on the beach or very close to it for convenience.
Frequently Asked Questions of the Emerald Coast
Here are some commonly asked questions about visiting the Emerald Coast:
How far in advance should I book hotels and activities?
During peak summer months, you'll want to book at least 2-3 months ahead. In shoulder seasons, 1-2 months advance booking is usually sufficient. Reserve water activities, fishing charters, and restaurant reservations 1-2 weeks out.
What is there to do on a rainy day?
Great indoor options include the Indian Temple Mound Museum, Gulf World Marine Park, Adventure Zone arcades, Ripley's Believe It or Not odditoriums, and shopping destinations like Pier Park, Destin Commons, and Silver Sands outlets.
What is the best way to get around?
Having a rental car is ideal for reaching all corners of the Emerald Coast. Trolleys are available in some busy beach towns. Walking and biking works well for shorter hops between nearby beaches and attractions.
Are the beaches crowded?
Some beaches closer to populated areas can be jam-packed in peak months. For more elbow room, head to beaches in state parks or nearby quiet coastal towns. Going early or late in the day finds fewer crowds as well.
Are pets allowed?
Most beaches allow leashed pets, though rules can vary by city ordinance. State parks like Grayton Beach and Perdido Key ban pets from the beach. Be a responsible owner and clean up after your pets.
Can I drive on the beach?
Beach driving is allowed in designated areas with a special permit, generally for fishing or accessing private property. Gulf Islands National Seashore and St. Andrews State Park offer beach driving access.
Are there shark attacks?
Shark attacks are extremely rare as the region does not have a large shark population. Use caution at dusk or dawn and follow any beach warning flags.
What is the weather like?
Expect warm and sunny conditions much of the year with highs in the 60s in winter and 80-90s in summer. Afternoon thunderstorms are common in summer. The ocean water stays swimmable May through October.
With sugar-white sand, emerald green waters, fresh Gulf seafood, and endless things to do, the Emerald Coast truly offers an idyllic beach getaway. Following this guide will help you plan the perfect Florida Panhandle vacation. Let the relaxing and fun begin!