Rosemary Beach vs Destin is a common point of predicament when deciding where to spend your next beach vacation.
The Florida Panhandle boasts some of the Sunshine State's most scenic beaches. Two popular yet distinct vacation destinations along this stretch of emerald coastline are Rosemary Beach and Destin.
Rosemary Beach exudes upscale sophistication and a traditional seaside village charm. Destin offers flashier resorts, attractions, and a vibrant party scene.
While only 30 minutes apart, the vibe and attractions differ greatly between these two communities.
So how do you choose which destination is right for your next beach getaway? Here's a detailed comparison of Rosemary Beach vs Destin across critical categories to consider:
Rosemary Beach vs Destin Fast Answer: For upscale sophistication, serenity, architecture beauty, gourmet dining, and access to nature, Rosemary Beach has no rival. Families desiring active adventures, big resort amenities, volume of attractions, and nightlife will adore big, bold Destin.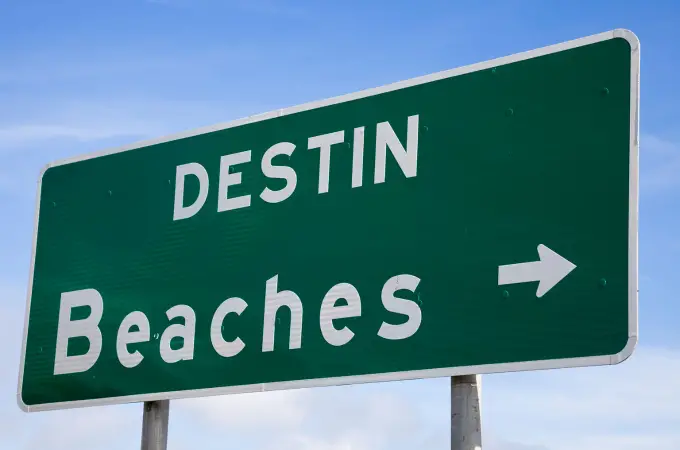 Rosemary Beach vs Destin: Beaches
The beaches are a main attraction in any Florida Panhandle vacation spot. Rosemary's beaches win for their remote, pristine vibe while Destin takes the crown for water sports action.
Rosemary Beach fronts the Gulf of Mexico with over 300 feet of sugar-white sand lapped by emerald green waters.
Its eastern border is a Florida State Park with walkovers to deserted stretches ideal for beachcombing. Clear shallow waters create a calm sea for swimming and stand up paddleboarding.
Destin beaches wow with their flawless soft sands and vibrant turquoise waters. The 6-mile stretch of beach along Highway 98 bursts with action like parasailing, charter fishing boats, banana boat rides, stand up paddleboards, and more. Party hub Crab Island offshore offers boating fun.
For remote relaxation, Rosemary Beach dominates. But families and water sports lovers lean towards Destin's energetic scene.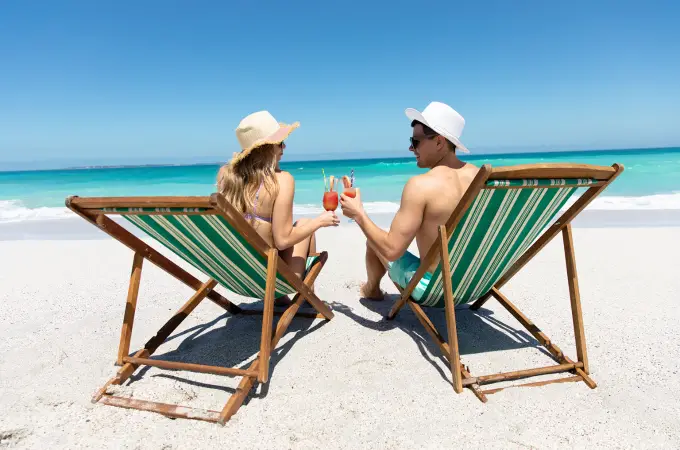 Rosemary Beach vs Destin: Ambiance & Setting
The overall aesthetics, architecture and ambiance differ dramatically between Rosemary Beach and Destin. Quaint old-fashioned charm abounds in Rosemary while Destin feels more modern and flashy.
Rosemary Beach is modeled after the elegant seaside villages of the Hamptons and Cape Cod.
Gracious seaside architecture like whitewashed wood cottages, pastel hued homes, and beachy mansions unfold along cobbled lanes and pedestrian paths.
Street lights, benches, green spaces, and tropical plants enhance the inviting small town charm.
In contrast, Destin fronts the Gulf with towering beach resorts, bustling shopping centers, beachside high-rise condos, amusement parks, and busy thru-ways.
The vibe is lively and energetic but lacks natural serenity. Still, the vibrant tourist scene appeals to many visitors.
For upscale sophistication, Rosemary Beach takes the medal. But families seeking action choose the excitement of Destin.
Rosemary Beach vs Destin: Outdoor Recreation
Both destinations offer first-rate outdoor recreation, but they excel in different niches.
Rosemary Beach wins for its leisurely pursuits like biking, hiking, and paddleboarding. Meanwhile, Destin dominates more intense watersports adventures.
Rosemary Beach fronts a 19-mile scenic bike path perfect for exercise or leisurely riding. Nearby Grayton Beach State Park provides scenic hiking under pine and oak canopies.
Rent stand up paddleboards or kayaks and meander through beachfront canals and lakes. The calm waters enable many beginner-friendly recreation options.
However, Destin dominates for high-action watersports and deep sea fishing. Boats and Jet Skis zoom along East Pass, known as "the Gulf's most productive pass" for fishing.
Charter fishing excursions depart daily seeking snapper, mackerel, and other sport fish. Parasailing, waterskiing, dolphin cruises, and more provide nonstop family thrills.
If you prefer biking, hiking, and paddleboarding, consider Rosemary Beach. But high-energy families give Destin the edge for watersports.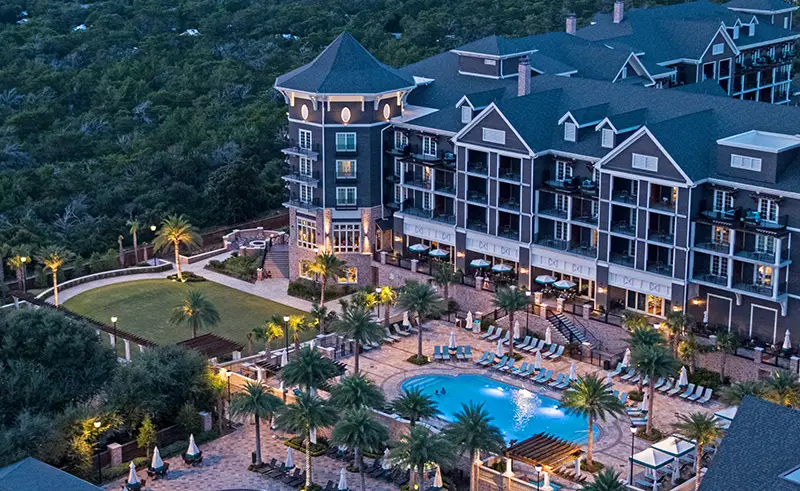 Rosemary Beach vs Destin: Accommodations
Lodging options cater to various tastes and vacation needs in both destinations. Rosemary Beach features more intimate cottage rentals and small boutique hotels, while Destin has mammoth beachside resort towers.
Rosemary Beach lodging includes private multi-bedroom cottages, small beachfront inns, and luxury resorts like the Pearl or the WaterColor Inn.
Intimate bed and breakfasts and beach houses create a homey vibe where you get to know fellow guests and town locals.
In contrast, Destin lodging centers around massive chain beach resorts like the Henderson Beach Resort and Emerald Grande.
High-rise condo towers also pack in the rooms to accommodate legions of tourists. Guests enjoy lavish pools, hot tubs, kids' programs, and resort amenities in self-contained vacation complexes with gorgeous Gulf views.
If you want charm, opt for Rosemary Beach lodging. But families needing spacious multi-room condos with endless resort amenities may prefer Destin's selections.
Rosemary Beach vs Destin: Dining Scene
When it comes to dining, Rosemary Beach excels in fine-dining and Destin offers family-friendly fun eateries. Quality and flair shine in Rosemary Beach, while value and volume dominate Destin's food scene.
Rosemary Beach restaurants exude upscale elegance perfect for date nights with white tablecloth service, award-winning chefs, sommelier-picked wine lists, and mouthwatering plates like fresh Gulf seafood and dry-aged steaks. Many feature al fresco patio seating. Seek out Southern sophistication at Amala, The Pearl, or Crabby Steve's.
Destin dining impresses with waterfront seafood buffets, kid-friendly diners, fun beach bars perfect for groups, and quality chain eateries to please all palates.
Volume reigns with places like the Gulfside Grill seating 250+ on 2 floors. Enjoy harbor views alongside coconut shrimp and hand-cut meats at popular AJ's Seafood and Oyster Bar.
Foodies and couples looking for fine dining should visit Rosemary Beach, while families on a budget may prefer Destin's casual value.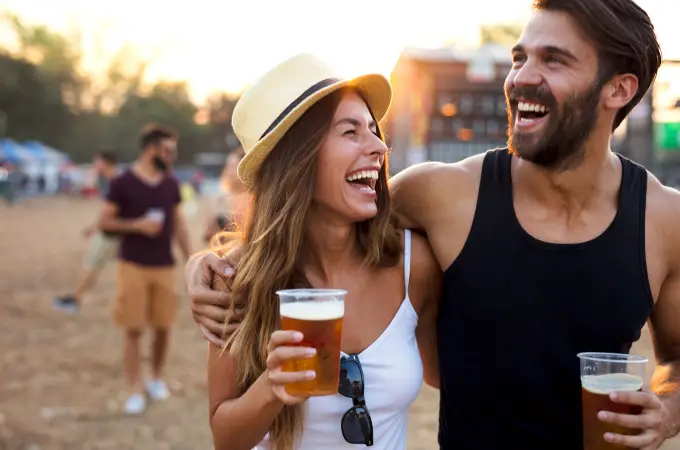 Rosemary Beach vs Destin: Shopping Opportunities
Finding beachy souvenirs or upscale boutiques won't pose problems in either destination, though the shopping vibes vary. Expect artsy sophistication in Rosemary Beach and more tourist-focused malls in Destin.
The shops of Rosemary Beach offer curated fashions, jewelry, home décor, and art that reflect the town's elegant aesthetic.
Browse designer beachwear, glass artisan wares, upscale home furnishings, and other treasures in tranquil outdoor shopping squares. Don't miss the Sunday antique market on North Barrett Square.
Destin shopping ranges from beach T-shirt shops to high-end retail outlets. Find mainstream brands at Destin Commons mall or eclectic art galleries and gifts at HarborWalk Village.
Night owls will love the later hours of Destin shopping compared to Rosemary Beach's earlier closures.
In summary, Rosemary Beach nails upscale sophistication in shopping and Destin provides volume and variety. discerning shoppers adore Rosemary's boutiques.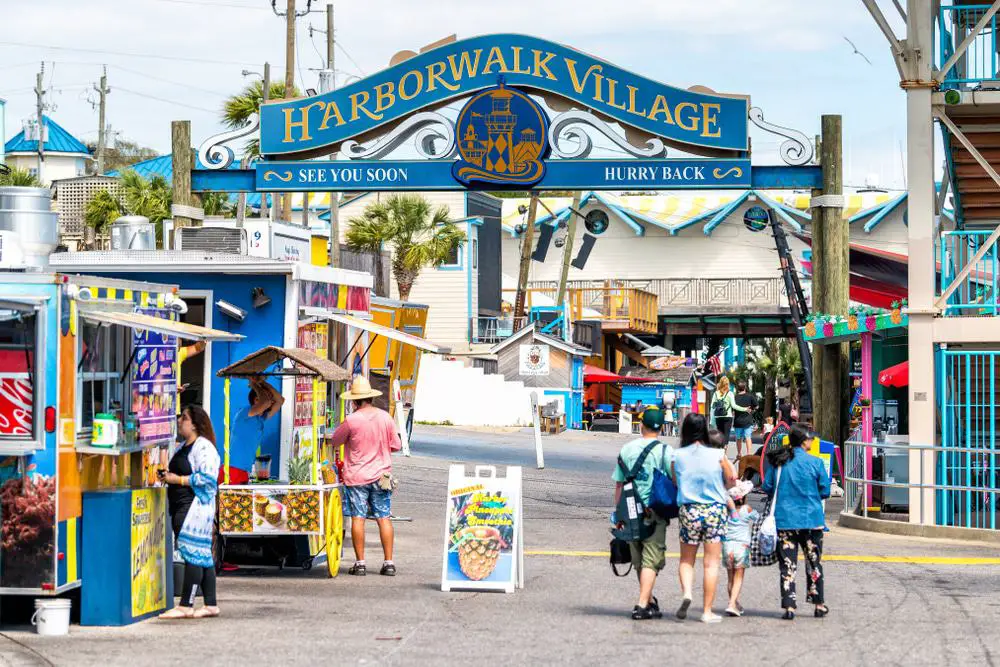 Rosemary Beach vs Destin: Activities & Attractions
Both destinations offer plenty of attractions and activities to fill a family's vacation itinerary. Rosemary Beach leans peaceful while Destin goes full-throttle on the fun.
Attractions near Rosemary Beach include neighboring beach towns like Alys Beach, Grayton Beach, Seaside, and Seacrest Beach.
Bike the scenic beachfront trails or splash in turquoise coves. Upscale bowling and bocce ball provide family fun.
Destin packs in water parks like Big Kahuna's and The Track amusement center. Kids jump on party boats to Crab Island or scream down waterslides at Gulfarium marine park.
Scoot through dunes on a zip line tour or try skydiving at Destin Skydive. Themed dinner shows, helicopter tours, and pontoon cruises provide nonstop family fun.
For a relaxed vacation focused on nature and scenery, pick peaceful Rosemary Beach. But high-energy families may prefer the endless attractions around action-packed Destin.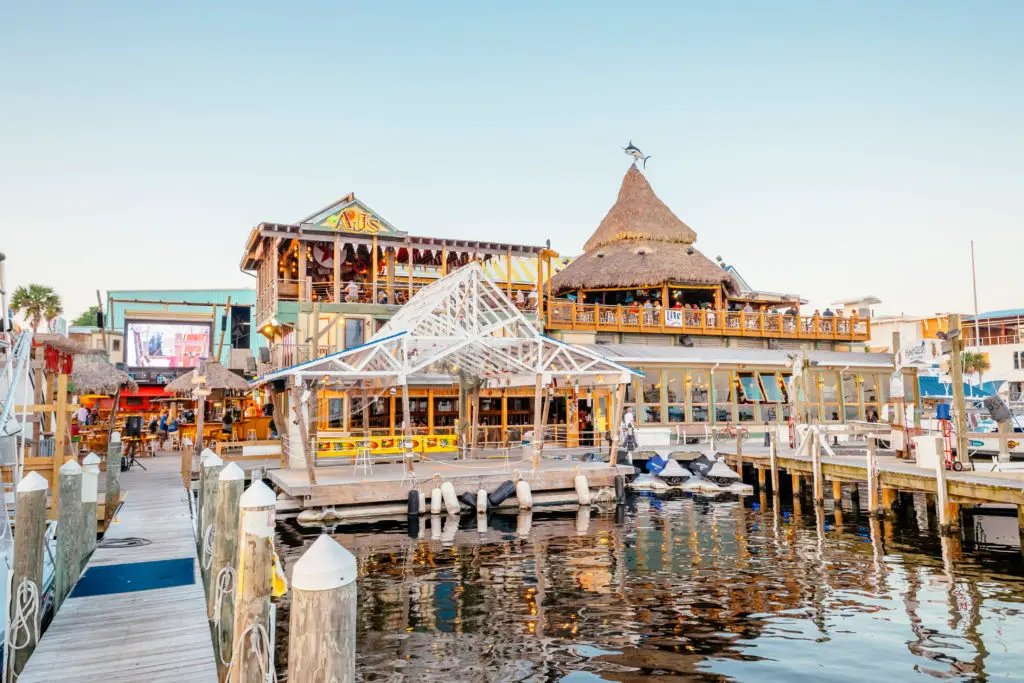 Rosemary Beach vs Destin: Nightlife & Events
The happy hour and nightlife vibes reveal the biggest divergence between these two beach towns. Rosemary Beach is relaxed and low-key while Destin parties hard well into the night.
Don't expect much after-dark revelry in Rosemary Beach. Children laugh around community bonfires and guests sip nightcaps at wine bars. Families turn in early in preparation for lazy beach days.
But Destin's nightlife fires up after the sunsets with packed bars, late-night eateries and dancing into the wee hours on rooftop patios.
Drink specials lure crowds to places like Boathouse Oyster Bar for booze and bayou views. Teens and college kids drive the nightlife scene.
For visitors seeking peace, Rosemary Beach nights win. But those wanting to dance and party all night sway towards Destin's riotous nightlife.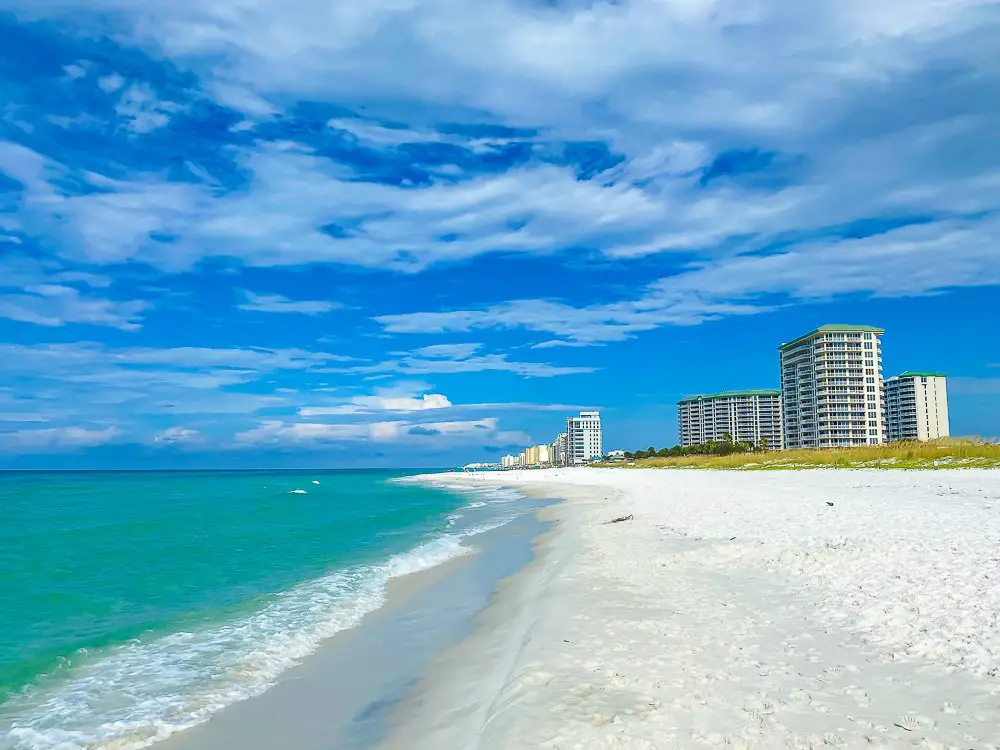 Rosemary Beach vs Destin: Travel Accessibility
A final key consideration is convenience factor in reaching either destination. Rosemary Beach involves more planning, while Destin offers better direct airport access.
Reaching Rosemary Beach requires flying into Panama City and driving an hour east or arriving at Northwest Florida Beaches International Airport and driving 30 minutes west.
No public shuttles serve Rosemary Beach directly – you need a rental car or private transfer.
Destin boasts its own regional airport just 10 minutes away. Flights arrive directly from Atlanta, Baltimore, Dallas, Houston, Nashville, Chicago, Detroit, and beyond. Shuttles, taxis, Ubers, and rental cars easily connect to beach hotels. Peak traffic can slow transfers from Panama City, 40 miles west.
If traveling without a car, Destin wins for easier inbound logistics from its local airport. But the remote beauty of Rosemary Beach rewards those who make the effort of getting there.
Which is the Better Vacation Spot Overall?
So is charming little Rosemary Beach or bustling tourist hub Destin the better vacation spot? The right destination depends entirely on the vibe and activities you seek from a Florida Panhandle getaway.
For upscale sophistication, serenity, architecture beauty, gourmet dining, and access to nature, Rosemary Beach has no rival.
Families desiring active adventures, big resort amenities, volume of attractions, and nightlife will adore big, bold Destin.
Both provide gorgeous stretches of white sand beach kissed by emerald Gulf waters. But the communities' ambiance, pace, and lifestyle couldn't differ more. In the end, identifying your vacation priorities makes it easy to select either laid-back Rosemary Beach or lively Destin as the ideal backdrop.
Either Panhandle destination delivers that quintessential Florida beach vacation. So choose the one that best matches your version of seaside paradise!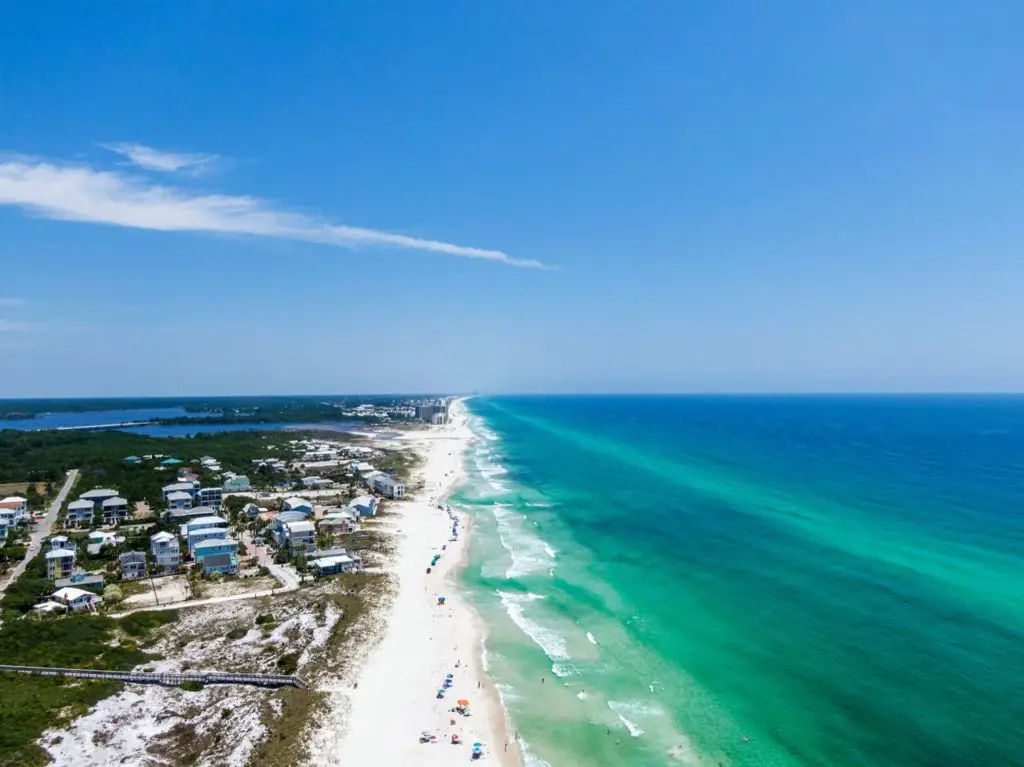 Plan the Ultimate Vacation in Rosemary Beach or Destin
Ready to start planning an unforgettable trip to the Florida Panhandle beaches? Reach out to discuss your vacation preferences.
We'll happily recommend the best spots to stay, dine, play, and relax in luxe Rosemary Beach or lively Destin. Taking advantage of insider tips from a local expert takes the guesswork out of travel planning.
Whether you crave beach bonfires under the stars, pool days at a luxury resort, sunset dinners at award-winning bistros, deep sea fishing adventures, bike rides through coastal dunes, dance parties until dawn, leisurely shopping sprees, or other quintessential beach getaway experiences, we've got you covered.
Trust our first-hand knowledge of the region's hidden gems and must-see attractions. Let us handle every detail from booking ideal accommodations to arranging VIP activity reservations to providing airport transfers in Rosemary Beach or Destin.
Get ready to soak up the best of the stunning Florida Panhandle with an incredible beach vacation expertly coordinated by local travel specialists!