When planning a trip to Rosemary Beach, the first consideration is transportation and identifying the closest airport.
Rosemary Beach is a quaint and beautiful planned community located along Florida's Gulf Coast, situated between Panama City Beach and Destin.
This idyllic beach town evokes a timeless sense of place with its pedestrian-friendly streets, pastel-colored homes, lush landscaping, and welcoming community spaces.
With its sugar-white sand beaches, family-friendly attractions, excellent dining and shopping, Rosemary Beach makes for a wonderful vacation destination.
Its location along Scenic Highway 30A also provides easy access to neighboring beach towns like Seaside, Grayton Beach, Seagrove Beach, and Santa Rosa Beach.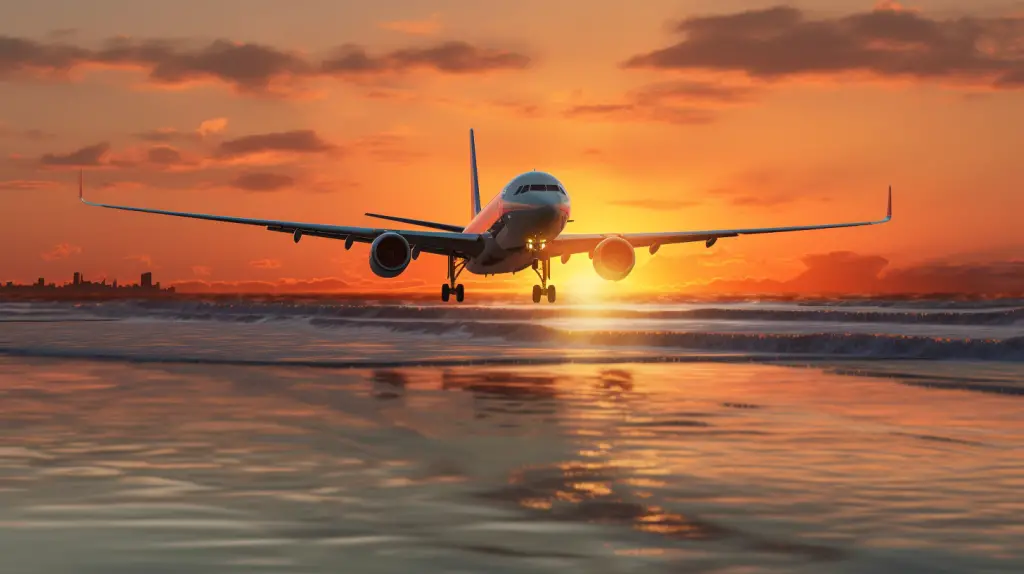 Having a major airport nearby makes accessing Rosemary Beach faster and more convenient.
Here is an in-depth look at the airports in closest proximity to Rosemary Beach and the best ways to get to Rosemary Beach from both regional and international gateways.
Closest Airport – Northwest Florida Beaches International Airport
The closest commercial airport to Rosemary Beach is the Northwest Florida Beaches International Airport (ECP). This airport is located near Panama City Beach, about 40 miles or a 50 minute drive west of Rosemary Beach.
Several major airlines operate out of ECP providing nonstop flights to destinations around the country. Carriers include Delta, United Airlines, American Airlines, Southwest, and Silver Airways. There are direct flights into ECP from Atlanta, Baltimore, Dallas, Houston, Nashville, New York, Orlando, St. Louis, and more.
Once arriving at Northwest Florida Beaches International Airport, tourists can easily access Rosemary Beach and other 30A communities by rental car or shuttle service.
Rental car agencies available at ECP include Alamo, Avis, Budget, Hertz and National/Enterprise. Shuttle services like A2B Transport provide door-to-door rides to Rosemary Beach for a hassle-free airport transfer.
With its close proximity and ease of airport transfers, Northwest Florida Beaches International Airport is undoubtedly the most convenient airport for visitors heading to Rosemary Beach.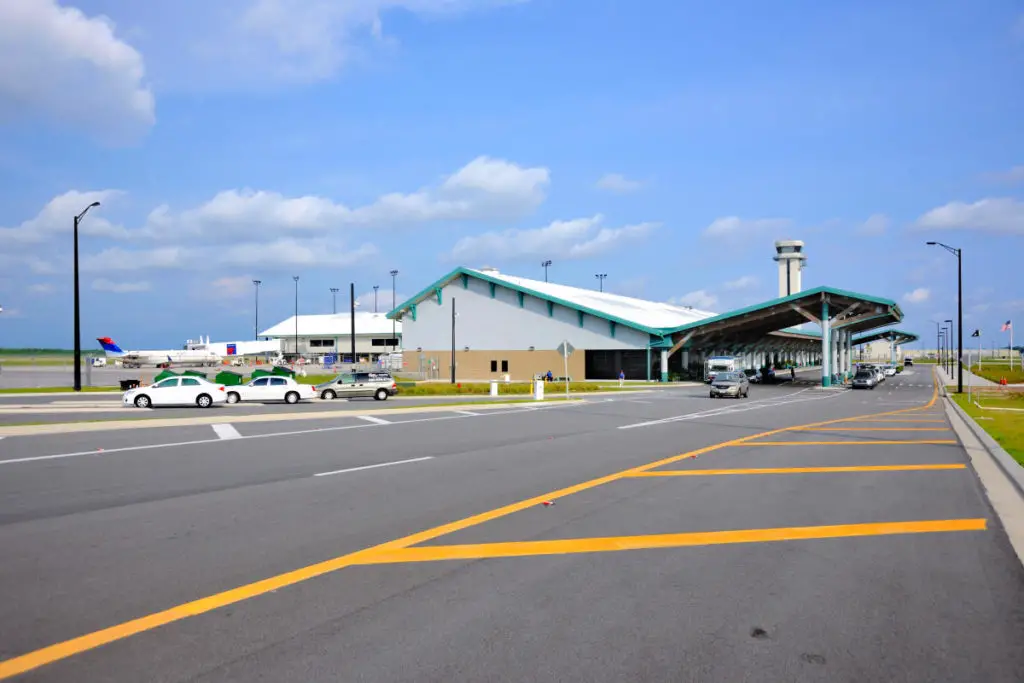 Regional Airports within Driving Distance of Rosemary Beach
In addition to the Northwest Florida Beaches International Airport, there are several other regional airports within driving distance of Rosemary Beach:
Pensacola International Airport
Located 65 miles or about a 1 hour 15 minute drive east of Rosemary Beach, Pensacola International Airport (PNS) is a major regional airport in the Florida Panhandle.
PNS offers nonstop flights on carriers such as American Airlines, Delta, Frontier Airlines, Southwest Airlines, Silver Airways and United Airlines.
Major hubs providing direct connections into Pensacola include Atlanta, Charlotte, Dallas, Houston, Miami, Orlando and more.
Destin-Fort Walton Beach Airport
Destin-Fort Walton Beach Airport (VPS) is situated 45 miles or approximately a 1 hour drive west of Rosemary Beach, near the popular resort area of Destin, FL.
Airlines operating limited flights into VPS include Allegiant Air and American Airlines, with connections from seasonal destinations like Cincinnati, Cleveland, Indianapolis, Milwaukee, Nashville, New Orleans, Pittsburgh, and more.
Tallahassee International Airport
Florida's state capital airport (TLH) is 100 miles or 2 hours by car east of Rosemary Beach. Airlines include American Airlines, Delta and Southwest, with nonstop service to Atlanta, Dallas, Miami, Orlando and Tampa primarily.
All of these regional airports provide access within a 1-2 hour drive from Rosemary Beach. Having a rental car is recommended for transportation from any of these gateway airports.
International Gateways
For international travelers, the major gateway airports to the Florida Panhandle area are Orlando International Airport (MCO) and Hartsfield-Jackson Atlanta International Airport (ATL).
Both Atlanta and Orlando offer extensive international service from Europe, South America, the Caribbean, and Canada on carriers like British Airways, Air Canada, Lufthansa, Aeromexico, Air France, and KLM.
Delta Air Lines also operates multiple direct flights between Amsterdam, Paris, London and other European cities into their Atlanta hub.
Once arriving stateside, passengers can connect on domestic legs operated by Delta, American Airlines, United and Southwest to regional airports like Northwest Florida Beaches International, Pensacola International or Destin-Fort Walton Beach.
The drive time from Orlando International Airport to Rosemary Beach is approximately 5-6 hours, while Atlanta Hartsfield-Jackson is around 7-8 hours by car.
Having a rental vehicle or using an airport transfer service can make travelling between these major hubs and Rosemary Beach more convenient.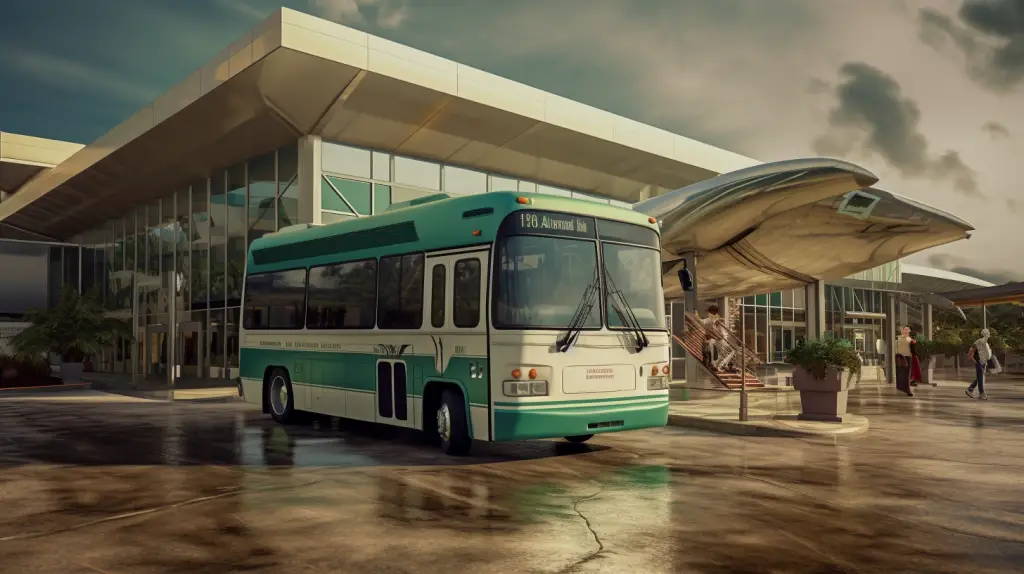 Airport Transfers to Rosemary Beach
Visitors arriving at any regional or international airport have several ground transportation options for getting to Rosemary Beach:
Rental Car
Renting a car provides flexibility for getting to Rosemary Beach and exploring the surrounding 30A area. All major car rental agencies are available at the closest airports. Be sure to account for airport parking fees if dropping the vehicle off after your trip.
Shuttle Service
Private airport shuttle companies like A2B Transport provide door-to-door rides from regional airports like ECP, VPS and PNS directly to accommodations in Rosemary Beach and other beach towns. Shuttle services eliminate the hassle of driving and parking.
Rideshare Services
Apps like Uber and Lyft operate throughout the Florida Panhandle, providing on-demand rides. Pricing is generally cheaper than shuttle services or taxis for airport transfers to Rosemary Beach. Availability may be limited from smaller regional airports.
Private Sedan Services
Luxury private sedans can be hired for airport transfers, providing upscale transportation in a town car, SUV or limousine. Examples include Gem Limousines Servicing the Southeast and 302's Black Car Service.
When comparing options, be sure to assess the total trip duration, cost, convenience and amenities offered. With seamless transfers, getting to Rosemary Beach from both domestic and international gateways is fast and stress-free.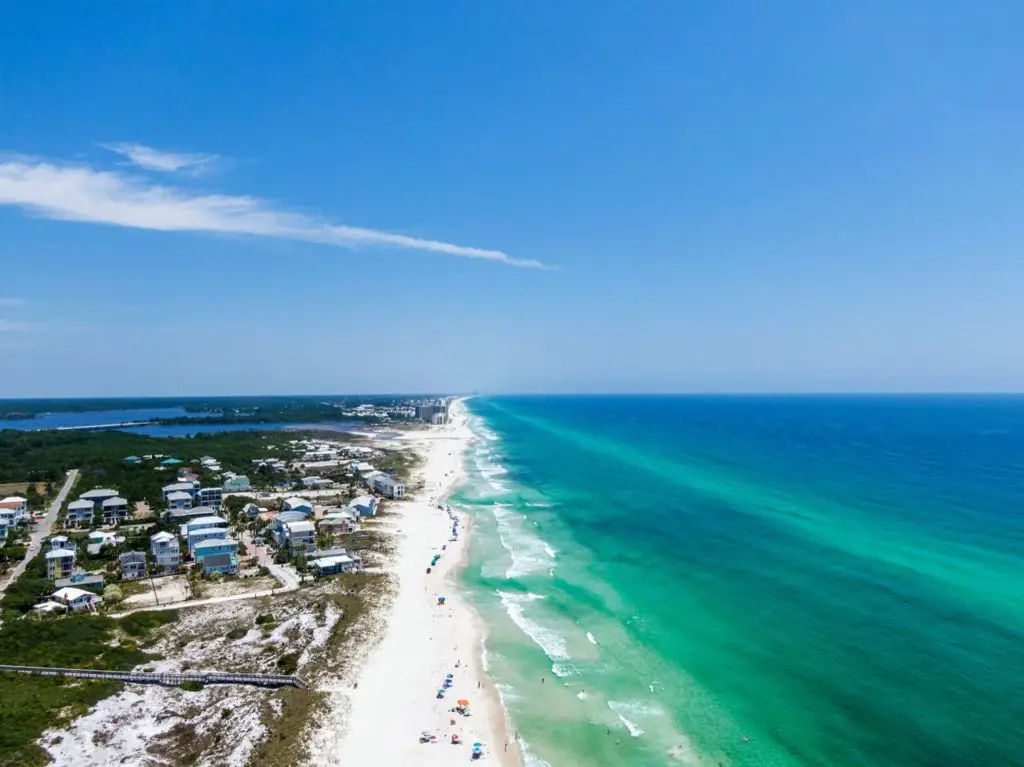 About Rosemary Beach
Once you arrive in Rosemary Beach, you'll find a picturesque beach town with a relaxing atmosphere and plenty to see and do. Here's an overview of what makes Rosemary Beach so special:
Gorgeous Private Beach
Rosemary Beach sits along the Gulf of Mexico with nearly one mile of pristine beachfront for swimming, tanning, beach walks and watching dazzling sunsets. The sand is beautifully white and super soft.
Resort Pool
The resort-style pool at Rosemary Beach is expansive with plenty of lounge chairs and umbrellas, a waterfall grotto, luxurious cabanas and poolside food and beverage service.
Family Friendly
Rosemary Beach offers a wide range of family-friendly accommodations from condos to private homes. The charming main street has parks, a playground, and lawn games perfect for kids.
Excellent Dining
From fine dining at restaurants like Summer Kitchen Cafe to laidback spots like Pizza By The Sea, there are delicious eateries throughout Rosemary Beach. Many feature al fresco seating.
Upscale Shopping
Browse the chic boutiques and unique shops scattered along the picturesque streets of Rosemary Beach. Find upscale clothing, jewelry, home décor, gifts, and art galleries.
Ideally Located
Staying in Rosemary Beach provides easy access to neighboring 30A communities, as well as larger hubs like Destin and Panama City Beach for day trips.
With an idyllic setting, charming Southern architecture, family friendly vibe, and abundance of amenities, Rosemary Beach epitomizes the perfect beach town retreat. Its convenience to Northwest Florida Beaches International Airport makes this Gulf Coast gem accessible from across the U.S. and abroad.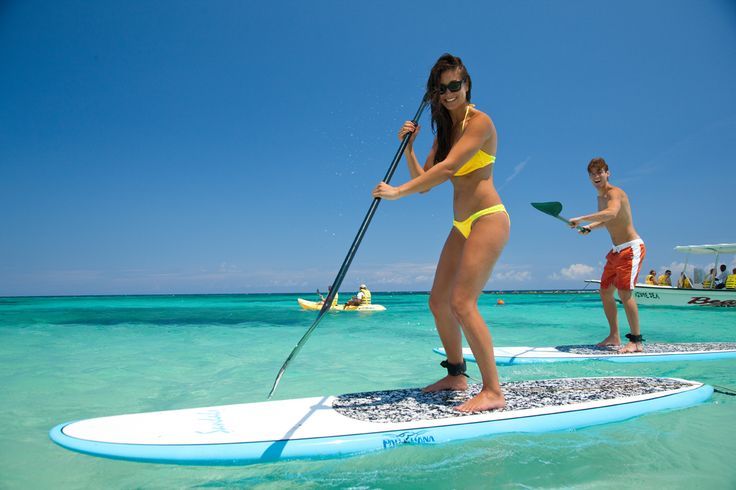 Getting to Rosemary Beach by Air Travel Tips
If you're planning to fly into Rosemary Beach for your next beach vacation, keep these handy air travel tips in mind:
Book flights early
Peak spring and summer dates fill up fast. Booking 4-6 months out can save money and ensure you get ideal flight times.
Fly mid-week if possible
Airfares are usually lower on Tuesdays, Wednesdays and Saturdays compared to weekends.
Check alternate airports
Expand your airport search to include ECP, VPS, PNS and TLH for more options on fare deals.
Consider budget airlines
Carriers like Frontier, Allegiant Air and Silver Airways have limited routes but offer great low-cost fares.
Don't check bags
For shorter trips, avoid checked bag fees (up to $60 per bag roundtrip domestically) by packing light carry-on only.
Enroll in loyalty programs
Sign up for frequent flyer programs to earn miles and status towards free flights and seat upgrades.
Download airline apps
Mobile apps provide conveniences like online check-ins, digital boarding passes, real-time flight updates. Some allow rebooking if plans change.
Schedule airport transfers
Book shuttles, sedans or rideshares in advance for easy airport-to-hotel transportation.
By leveraging insider tips when booking airfare and transfers, you can maximize value and start your Rosemary Beach getaway off stress-free. The emerald green waters and pristine beaches await your arrival!