Seaside is a charming coastal town located in Florida's Panhandle on the Gulf of Mexico.
Known for its pastel-colored cottages, white picket fences, and pedestrian pathways, this idyllic community has a distinctive old-fashioned beach town vibe.
Originally designed in the 1980s by architects Andrés Duany and Elizabeth Plater-Zyberk, Seaside is considered the first example of New Urbanism in the United States.
This town planning approach emphasizes walkable neighborhoods, accessible public spaces, and traditional small town elements.
Seaside provides the ideal mix of laidback beach vacation with cultured sophistication. Museums, theaters, boutiques, wine bars, and art galleries mingle with flip flop rentals, bike cruising, beach bonfires, and seaside relaxation.
From romantic getaways and family vacations to reunions or weekend trips, Seaside appeals to all ages with its distinctive charm.
Here is a complete guide to the best things to do in Seaside, Florida to help you plan an amazing trip!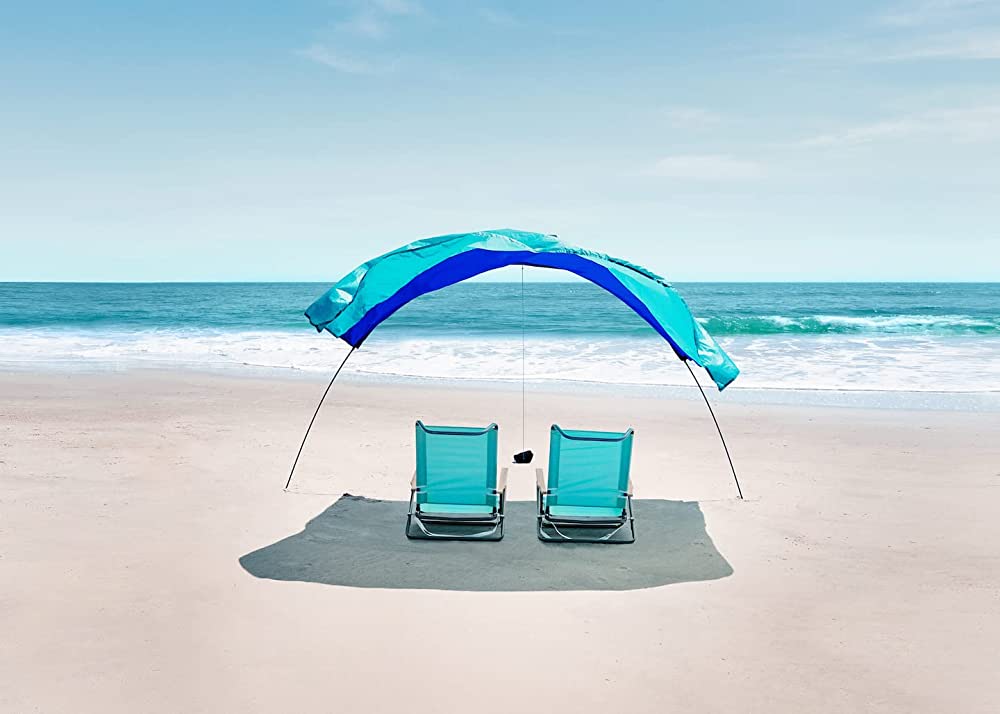 Beach Time
With its prime beachfront location along Scenic Highway 30A, spending time on the beach is a given during any trip to Seaside.
The town has a public beach access with parking, lifeguards during summer months, restrooms, and outdoor showers.
The white sand beaches have a gradual slope into the emerald green waters of the Gulf of Mexico, making them ideal for swimming, sunbathing, sandcastle building, beach yoga, and evening bonfires. Rent umbrellas, chairs, surfboards, kayaks, and bikes right on the beach.
Take relaxing sunset strolls and look for dolphins swimming by. The seaside views are simply stunning with the charming cottages framing the horizon.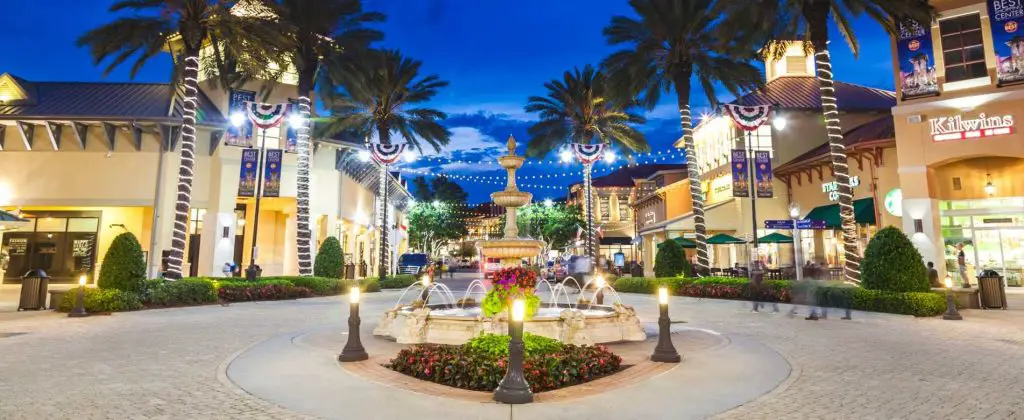 Boutique Shopping
One of Seaside's biggest draws is the upscale boutique shopping scene, centered around the town's open-air Central Square.
Chic clothing, jewelry, home goods, and art galleries line the shaded arcades. You'll discover everything from designer beach fashions to handcrafted pottery to artisanal foods.
Some of the best boutiques include Sundog Books for books about the history and architecture of Seaside, the Seaside Beachy Life for stylish beach apparel and accessories, Perspicasity for eclectic jewelry, and Modica Market for gourmet groceries and gifts.
Don't miss the weekly Seaside Farmer's Market held each Saturday morning in the square featuring local food vendors, artists, and musicians.
Seaside also has outposts of popular brands including Tommy Bahama, Vineyard Vines, Patagonia, and Lily Pulitzer. This is the place for savvy shoppers to find unique treasures as well as stylish resort wear.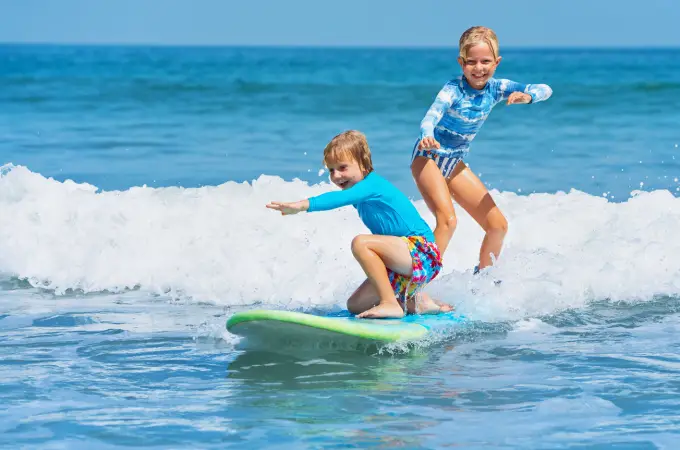 Family Fun
Seaside is extremely family-friendly, with activities and amenities that will delight kids of all ages.
One of the highlights is the Seaside Beach Rental Service which offers bikes, surfboards, kayaks, beach chairs, umbrellas, kids toys, and more to rent right on the sand. Keep the kids active and happy with beachside fun!
The Seaside Repertory Theatre presents family-oriented shows, often renditions of Disney classics and children's tales.
Kids will also love the climbing towers and playground right off the main square, which features twisty slides and rope bridges.
Stop by the candy shop for old-fashioned treats like saltwater taffy and fudge. And don't miss out on seaside ice cream – lap up a scoop while strolling the square after dinner.
The family pool at the Seaside Neighborhood School is open to the public during summer months for just $7 per person. Cool off from the Florida heat without needing to deal with sand!
Dining Scene
From casual beachside eateries to fine dining establishments, Seaside's excellent cuisine incorporates fresh local seafood, seasonal ingredients, and craft cocktails.
Options range from grab-and-go joints for beach picnics to special occasion white tablecloth dinners.
For breakfast, line up at the Seaside Café for fluffy omelets, pancakes, and pastries.
Pick picnic provisions like gourmet sandwiches and salads from Great Southern Café or Modica Market. BBQ aficionados will love the ribs and live music at George's at Alys Beach.
Among the fancier dinner choices, make sure to reserve a table at the acclaimed Bud and Alley's with stunning Gulf views.
Or opt for coastal Mexican fare and margaritas on the veranda at La Cocina. Watch the sun set over the water as you dine. End the night sampling inventive gelato creations at Wild Bill's Beach Dogs.
Pop into wine bars like Old Florida Fish House and Crust for a pre-dinner glass of vino and small plates. With so many tempting options, you'll want to have more meals than you have days!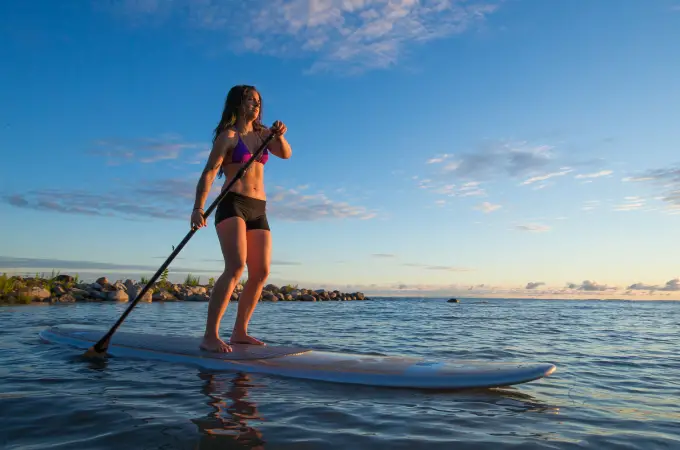 Recreation & Watersports
There are endless ways to enjoy the sand and surf in Seaside. Play a round of beach volleyball on one of the public nets set up on the beach.
Try stand-up paddleboarding – it's easier than regular surfing! Rent kayaks or take guided kayak nature tours through the coastal dunes for amazing wildlife spotting opportunities.
Sign up for surf lessons to hang ten on the waves. Charter fishing excursions and boat cruises depart from the neighboring marina.
Strap on a helmet for thrilling parasailing rides with aerial views of the stunning coastline and emerald waters below. Splash around on a giant banana boat towed by a speedboat – it's full of laughs!
The excellent biking trails in Seaside let you pedal through the community's scenic neighborhoods and parks as well as along the beachfront. See the sights at your own pace by bike.
And of course, simply relaxing on the white sand beaches wins as the most popular Seaside pastime of all. Read a book under a beach umbrella or splash in the gentle Gulf waves to completely unwind during your seaside escape.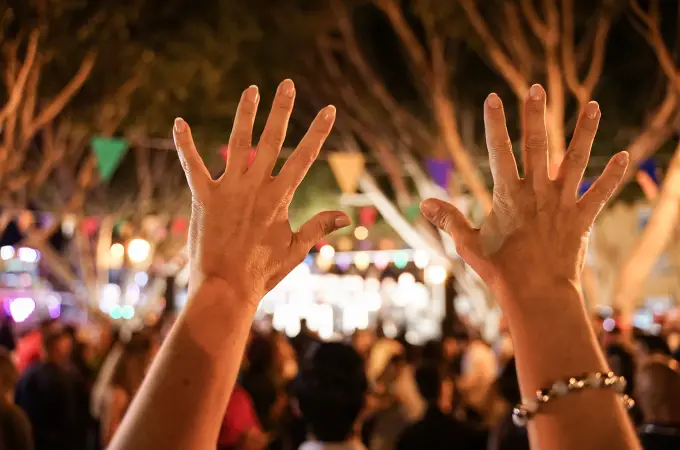 Nightlife & Live Music in Seaside
When the sun goes down, seaside fun shifts to the restaurants, wine bars, and outdoor venues hosting regular live music. Put on your dancing shoes!
George's at Alys Beach often features popular local bands. Gets your blues fix watching performers at the Old Florida Fish House.
For an intimate concert experience, check the schedule at the Seaside Repertory Theatre Main Stage or The REP. Sing along as musicians play popular songs on the central square outdoor stage.
Sip wine and listen to jazz at the Seaside Meeting Hall Lawn most Thursday evenings. Or head to the Boathouse Oyster Bar for margaritas and upbeat tunes.
Two major annual music festivals not to miss are the Seabreeze Jazz Festival and 30A Songwriters Festival, which bring top talent to outdoor stages.
Watching the sun set over the Gulf while swaying and clapping along to live music is the perfect way to end long days enjoying Seaside's beauty. The fun vibes extend well into the evening.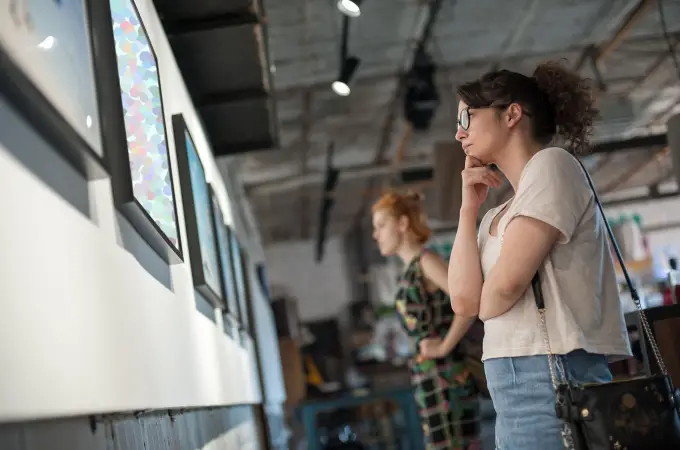 Arts & Culture
Beyond the beaches, boutiques, and bars, visitors are often surprised by Seaside's rich arts and cultural offerings. This town values creativity.
Browse the paintings, jewelry, pottery, and more created by local artists at galleries sprinkled around town.
Highlights include the Ruskin Place Artist Colony, SNAFU jewelry gallery, and Studio b. Oil paintings of beach landscapes and maritime wildlife capture Seaside's natural beauty.
The Seaside Repertory Theatre stages Broadway-quality shows, musicals, and kid-friendly performances in its indoor theater and outdoor amphitheater.
The Seaside Institute offers workshops in everything from photography to writing to painting pour classes.
Don't miss the First Friday Gallery Night held monthly, where all the galleries stay open late hosting openings for new exhibits. Watch artists at work demonstrating painting, glassblowing, and more at their open studios.
Learning about Seaside's intentionally designed architecture and community planning is also fascinating.
Pop into the Seaside Information Center to see models of the town and interactive exhibits explaining the New Urbanism design concept. Architecture and history tours are also available.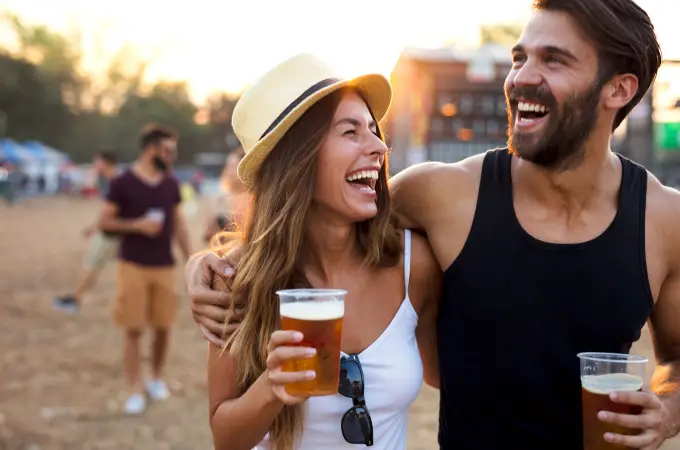 Annual Events & Festivals in Seaside, FL
Time your Seaside visit around one of these fun annual festivals and events for a lively atmosphere:
This popular race takes place in March each year, bringing runners from across the Southeast and beyond.
The scenic course follows the coastline on Highway 30A. Events include a marathon, half marathon, 5K and 1-mile fun run so all ages can join. Enjoy a post-race party with live music, food and drinks.
Seaside School Wine Festival (April)
Each April, wine lovers flock to Seaside for this premier wine tasting event featuring over 200 wines.
Attendees receive a wristband and commemorative glass allowing them to freely sample offerings from vineyards around the world.
The festival is spread throughout Seaside's streets and shops with live music stages.
DIG Seaside Apron Festival (April)
Celebrity chefs including many popular Food Network stars descend on Seaside in April for demonstrations, intimate dinners, cook-offs, and book signings.
Kids can partake in hands-on cooking demos and classes. Local restaurants showcase signature dishes. The Apron After Party caps off a indulgent weekend of food and wine.
Seaside Writers Festival (October)
Aspiring authors have a chance to hone their craft each October during this annual conference. The festival brings in acclaimed writers and publishing professionals to host seminars, critique manuscripts, and lead small group sessions. Past speakers have included bestselling authors like Rick Bragg. Writers at all levels can gain valuable insight.
30A Thanksgiving Basketball Tournament (November)
Over Thanksgiving weekend, high school basketball teams from Florida, Georgia, and Alabama travel to Seaside for this huge tourney.
The fun, family-friendly event lets guests watch outdoor games along 30A and cheer on teams. Visitors can catch exciting hoops action over the holiday.
Seaside Christmas Tree Lighting (December)
Get into the holiday spirit each December for the lighting of Seaside's towering tree in the town's central square. The cheery event includes caroling, cookies, pictures with Santa, and culminates in a countdown celebrating the illumination of the colorful tree.
Seaside New Year's Eve Celebration (December)
Ring in the new year with style at Seaside's lively NYE bash. Revelers parade through town with festive torchlights then congregate for beach bonfire parties, music, and fireworks at midnight over the ocean. It's the perfect way to celebrate the dawn of a new year.
The mild weather also makes Seaside pleasant to visit during the shoulder seasons of spring and fall when crowds are smaller but the beaches are still beautiful.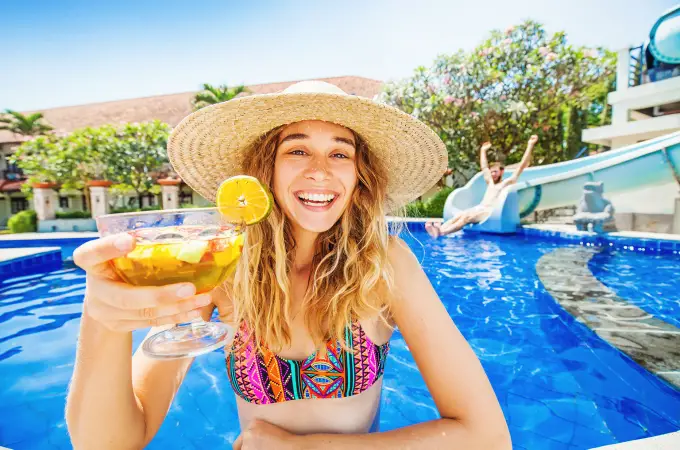 Family Friendly Accommodations in Seaside
Accommodation options run the gamut from intimate cozy cottages to spacious home rentals to full resort amenities. These lodgings provide exceptional family-friendly facilities:
WaterColor Inn – pools, kids' programs, spa, luxury one to five bedroom cottages
Rosemary Beach Cottages – porch-front cottages, close beach access
Cassine Station – bike rental on-site, community pool
Beachcrest South – four bedroom townhomes with Gulf views
Cottages of Seagrove – beachside cottages with full kitchens
Seacrest Beach Vacation Rentals – homes with game rooms, Gulf-facing balconies
Booking a rental with multiple bedrooms, a full kitchen, and a private pool maximizes space for family fun. Take in gorgeous sunrises from your beachside balcony!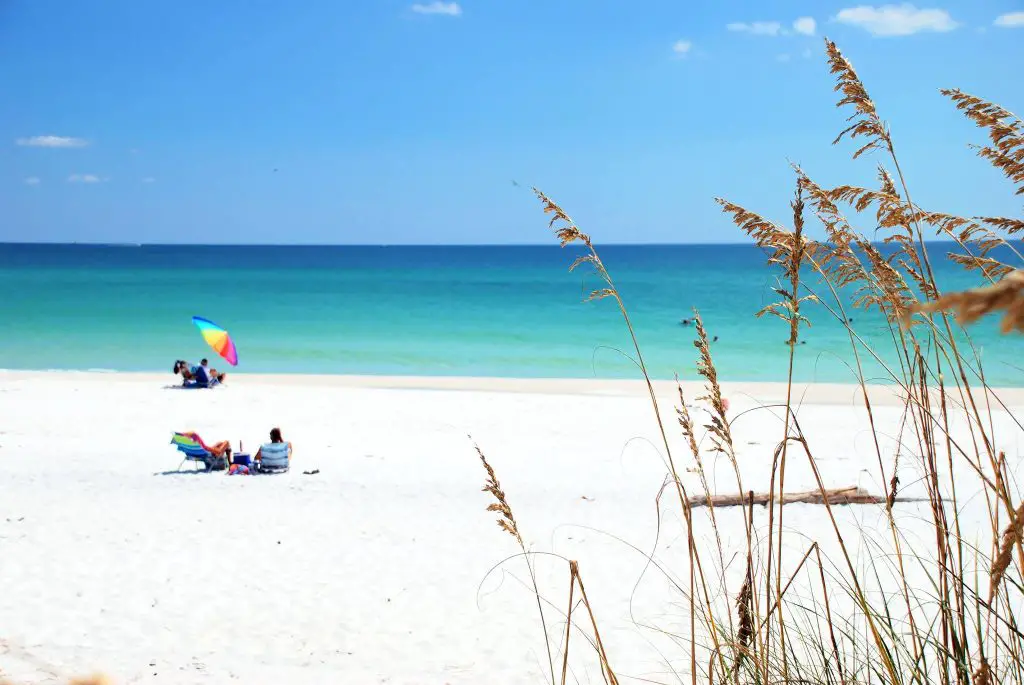 Tips for Visiting Seaside
Follow these tips for an awesome trip to Seaside:
Fly into Northwest Florida Beaches Airport, just 20 minutes away
Stay right in Seaside or the nearby communities of WaterColor, Rosemary Beach, or Alys Beach
Reserve dinner reservations at popular restaurants beforehand
Leave the heels and ties at home – this town is all about casual comfort
Shop for beach toys, floats, chairs, umbrellas, and bikes on Day 1
Buy tickets for theater performances you want to see right away
Grab breakfast to-go from the Seaside Café to enjoy picnicking on the beach
Pack sun protection – the Florida sun is potent
Grab a bike and cruise the scenic beachfront 30A highway running through town
Capture family photos in front of the iconic Airstream trailer in Seaside's square
Plan beach time for both sunrise and sunset – the lighting is ideal for photos
Sign up kids for Seaside Recreation morning camps if you need some me-time
With its charming architecture, family friendly vibe, relaxing beaches, creative spirit, and wealth of activities, Seaside delivers an idyllic Gulf Coast retreat.
Enjoy old-fashioned seaside fun with an elevated taste of the good life in this Florida gem!
Seaside Visitor's Guide: FAQs
Here are answers to top frequently asked questions from first-time visitors to Seaside, Florida:
What are the best months to visit Seaside?
The high season runs from late spring through summer for peak beach weather, with June through August being the most crowded and expensive. Fall and winter are great for fewer crowds and lower hotel rates, while enjoying mild temps. Spring brings the most festivals.
What's the best way to get to Seaside?
The closest airport is VPS Northwest Florida Beaches International Airport, just 15-20 minutes away. Panama City Airport is 50 minutes away. Many vacationers drive, with Seaside located off Highway 98.
What type of accommodations should I choose in Seaside?
Staying in a rental cottage or beach house right in Seaside provides the most authentic experience with easy beach access and ability to walk everywhere. Luxury resorts like the WaterColor Inn are another good option.
Is Seaside walkable or do I need a car?
Seaside was designed for pedestrians with everything centralized. You can park your car and walk or bike everywhere. A car opens up more regional exploring along Scenic Highway 30A.
How crowded does Seaside get?
Peak periods like spring break and summer weekends see bigger crowds. But given the town's small size, crowds are manageable. Shoulder season visits offer fewer people and more space to relax.
What is there to do on a rainy day in Seaside?
Seek shelter inside Seaside's boutiques and cafes. Catch a show at the Seaside Repertory Theatre. Enjoy wine tastings or craft cocktail hours at bars. Work puzzles and play games in your rental cottage.
What family activities does Seaside offer?
Kids love the beach playgrounds and climbing tower, along with activities and camps through the Seaside Community Center. Other family fun includes mini golf, bike rentals for the 30A path, stand up paddleboarding, and kayaking in the bay.
Are pets allowed in Seaside?
Dogs are permitted in some parts of Seaside, including the public beach access. Rentals may have different pet policies. Always leash dogs and clean up after them while visiting.
How expensive is Seaside?
Lodging and dining costs are higher than average given the upscale nature of the town. But you can picnic on the beach, grocery shop to eat in more, and find some affordable eateries. Comparing rates helps find deals.
What is the best place to watch the sunset?
Bud and Alley's pizza bar known as the Rooftop has amazing open-air Gulf views at sunset. Alternatively, watch from the beach near the Seaside amphitheater or from the outdoor seating at George's at Alys Beach.
Ready to plan your getaway to idyllic Seaside? Reach out if you need help arranging accommodations, restaurant reservations, activity bookings, or transportation. I'm happy to provide insider tips so your family enjoys an unforgettable seaside escape!