Navarre Beach is one of the many spectacular gems along Florida's Emerald Coast. Located in between Pensacola Beach and Destin, Navarre offers some of the area's most pristine white sand beaches, excellent seafood restaurants, and peaceful vibes.
As a local who lives in Navarre and a travel blogger who has explored beach towns all across the U.S., I can confidently say that Navarre Beach deserves a spot high up on your vacation bucket list! This underrated beach destination has everything you could want in an idyllic Florida getaway.
In this ultimate guide to Navarre Beach, I'll share insider tips on the best things to do, places to stay, restaurants to eat at, and much more so you can plan the perfect Navarre vacation!
Getting to Navarre Beach
You can easily access Navarre Beach by car via Highway 98. It is located about 16 miles east of Pensacola and 16 miles west of Destin. So if you were already planning to visit either of those popular beach towns, I highly recommend taking a quick day trip over to explore Navarre too!
Where is Navarre Beach?
Navarre Beach is a picturesque stretch of coastline located in the Florida Panhandle along the Gulf of Mexico. Part of Navarre Beach Marine Park, this pristine beach destination is situated just south of Pensacola and west of Fort Walton Beach.
Navarre Beach is part of the town of Navarre in Santa Rosa County, Florida. It sits between two major bodies of water – Santa Rosa Sound to the north and Choctawhatchee Bay to the west. To the south are the Gulf Islands National Seashore and Gulf Breeze.
This barrier island is positioned on the Gulf Coast approximately 20 miles east of Pensacola, or about a 30 minute drive. Take I-10 east across Escambia Bay and then Highway 98 south directly to the main beach access roads. From Fort Walton Beach, Navarre Beach is only about 15 miles to the west along the same Highway 98 route.
While less developed than neighboring beach towns, Navarre Beach is easily accessible by car with hotels, vacation rentals, restaurants and beach access all along the two-lane Highway 98 running through the length of the island. Free public parking lots dot the shoreline, providing access to the scenic beach known for its soft white sand and emerald green waters.
The main public beach area is centered on Gulf Boulevard between two beachside pavilions. To the east is Navarre Beach Marine Sanctuary, popular for snorkeling around artificial reefs. On the west end is Navarre Beach Fishing Pier jutting 1,500 feet into the Gulf.
Quieter than nearby destinations, Navarre Beach offers a more relaxed beach vacation setting away from the bigger crowds of Pensacola Beach or Destin. For those looking for stunning shoreline scenery minus massive developments, Navarre Beach is the perfect sandy Florida escape.
Airports Near Navarre Beach
The closest airport is Pensacola International, just a short 30 minute drive from Navarre. Flights here are very affordable from most major U.S. cities. Once you land, you can rent a car or Uber over to your vacation rental.
If you're up for a scenic 2 hour drive, you can also fly into Northwest Florida Beaches International Airport near Panama City or Destin-Fort Walton Beach Airport.
Where to Stay in Navarre Navarre has a nice selection of beachfront hotels, cottage rentals, condos, and resorts. I always recommend staying as close to the water as possible when vacationing at the beach! Here are some of my top lodging picks:
I'd suggest booking at least 6 months in advance for summer stays. And spring break in March is another very popular time. Also plan on rates being higher Thursday-Sunday. Mid-week stays can save substantially on costs.
Navarre Beach Access and Parking One of the things I love about Navarre is there are many free public beach accesses offering restrooms, showers, picnic areas, and plentiful parking. This is getting rarer in Florida's heavily developed beach towns.
Some of my favorite spots are:
Parking does fill up quickly on sunny weekends. I recommend getting to the beach as early in the day as possible. And have a backup spot or two planned.
Navarre Beach Pier No trip to Navarre is complete without visiting the famous Navarre Beach fishing pier! At 1,545 feet long, this is one of the longest piers along the whole Gulf Coast.
The pier is open 24/7 and only costs $1 per person to walk out. It's a fantastic spot for fishing, watching sunrises and sunsets, grabbing photos, and enjoying breezy ocean views.
The Navarre Beach Marine Science Station is also located right on the pier. Definitely pop in to check out their educational exhibits on local sea life. The gift shop sells fun marine biology inspired souvenirs.
And of course, the pier has an old-school snack bar serving up burgers, hot dogs, ice cream, and other greasy goodness. Feel those nostalgic beach town vibes!
Hitting the Beach You simply can't visit Navarre without spending ample time relaxing on its white sandy beaches. The shoreline here is just gorgeous!
The sand is powdery soft and snow white. The constant gentle surf churns up shells perfect for collecting. And the clear aqua waters are so inviting.
Navarre's beaches are also less crowded than neighboring towns. Finding your own patch of paradise is easy! I love staking out a spot with some beach chairs, cooler, and umbrella for a perfect beach day.
Some activities and amenities I recommend checking out include:
Renting paddleboards, kayaks, or jet skis for fun on the water from Navarre Beach Watersports.
Taking a beach yoga class at the Gulfside Walkover yoga platform. Very cool experience!
Building massive sandcastles – be sure to pack those plastic buckets and shovels.
Metal detecting – treasure hunt for coins, jewelry, and more buried by the surf – yes, people find some amazing things!
Joining a beach volleyball pickup game. The crowds here are always friendly.
Swimming out to navigate the Virginia Wreck Snorkeling Trail.
Sun Protection Tips
Don't forget the sunscreen, hats, and shades when hitting the beach! The Florida sun is very intense.
Reapply sunscreen every 80 minutes if swimming or sweating. Wear protective UV rash guards, especially for kids. And seek shade under umbrellas, tents, or trees around midday when the UV rays are strongest.
Staying well hydrated is also crucial. Be sure to pack water bottles and refill often. The surf and views are so mesmerizing that it's easy to forget to drink. I like to set phone alarms as a reminder.
Planning Beach Days Around Tides
Checking both sunrise/sunset and high/low tide times can enhance your experience. Early mornings and evenings around low tide are ideal for beachcombing, spotting shells and marine life in tidepools.
Whereas high tide is better for swimming as more shoreline is covered. I use Tide Charts and Surfline to monitor the Navarre tides and plan accordingly.
Paddleboarding, Kayaking, Boating Navarre's calm Gulf waters make it a fantastic spot for paddleboarding and kayaking. Rentals are available at Navarre Beach Watersports or you can book a guided eco-tour.
For boating, head to the Navarre Beach Boat Ramp near the fishing pier. Here you can launch motor boats, jet skis, pontoons and access offshore fishing charters from the Navarre Fishing Fleet.
Or try a thrilling ride on the Sea Screamer speedboat! This 40 foot rocket ship looking boat does amazing 360 degree spins and is just a total blast.
Snorkeling the Navarre Beach Reefs
The clear waters and shallow reefs off Navarre are awesome for snorkeling. Equipment can be rented from dive shops like Scuba Shack. Or join a snorkel charter for expert guidance.
Top spots include the Virginia Wreck snorkel trail and the Marine Sanctuary snorkeling reef. You can expect to see tropical fish, rays, conch, crabs and more. I was blown away by all the marine life on my snorkel adventure here!
Fishing on Navarre Beach
Fishing With both deep sea and shore fishing access, Navarre is a fisherman's paradise. The 1,500 foot long public fishing pier is open 24/7 for only $1. No license needed. Cast off to reel in Spanish mackerel, blue fish, trout, pompano, redfish and more.
For offshore fishing, book a charter boat from the Navarre Fishing Fleet docks. The abundant reefs and wrecks in the Gulf are full of red snapper, king mackerel, grouper, amberjack and other big game fish.
Surf fishing right from shore is also popular at Navarre. Purchase a temporary license and try your luck catching pompano, whiting, trout and sharks from the beach.
Stand Up Paddleboard Yoga and Kayaking in Navarre
One of the hippest beach activities I've discovered in Navarre is stand up paddleboard (SUP) yoga classes. How cool is that?
Kayaking Through the Marine Sanctuary Just offshore from Navarre are two snorkeling reefs that are part of the Gulf Islands National Seashore. This Marine Sanctuary can only be accessed by boat or kayak – no swimming allowed.
Paddling out to these pristine reefs and snorkeling the underwater trails is incredible. The reef formations and marine life are just breathtaking.
You'll need to book a snorkeling charter as they provide the required permit. I did a morning trip with Navarre Kayak and loved it! Definitely a highlight.
Where to Eat and Drink in Navarre
Navarre has a nice selection of beachside bars, seafood restaurants, and casual cafes to refuel at. Here are some tasty local eateries I recommend:
Juana's Pagodas – open air restaurant and bar literally built over the water! Famous Salsa Verde and mindblowing sunsets.
Shrimp Boat Restaurant – super fresh seafood at this unassuming spot. Locals swear by the garlic shrimp and Key lime pie.
Crabs – festive atmosphere and impressive menu with all types of cooked, steamed and raw shellfish preparations.
The Slippery Mermaid – poke bowls, tacos, salads, and tropical cocktails at this beach shack with killer views.
Bella Cafe – adorable breakfast and lunch place with crepes, sandwiches, smoothies and more.
Blackwater Curry House – unexpected Indian restaurant serving fragrant curry dishes; perfect dining reward after beach days.
Best Restaurants on the Pier – quick bites like poke, burgers, and ice cream available at Snack on the Pier and Angler's Grill.
For grabbing brews and cocktails right on the sand, hit up bars like the Beach House, Bamboo Willie's Beachside Bar, and Juana's Pier. Cheers!
Watching the Blue Angels in Pensacola
One awesome Navarre experience is watching the Blue Angels jets from Pensacola Naval Air Station fly overhead and practice maneuvers.
The world-famous elite fighter jet demonstration squadron is based right next door in Pensacola and their training flights can often be seen along Navarre's coastline.
I'll never forget relaxing on the beach one afternoon when suddenly a roar filled the sky as six blue and yellow F/A-18 Hornets streaked above the water in tight formation. It was incredible! The power and speed as they looped and rolled was a thrill to witness.
The jets typically practice on Tuesday and Wednesday mornings in the summer, but flyovers can happen other days too. Definitely a perk of vacationing in this area!
Shopping and Rentals on Navarre Beach
Need to pick up beach gear or unique local souvenirs during your stay? There are some very convenient shops right off the sand on Navarre Beach, so no need to stray far.
My top picks are:
Big Kahuna – beach shop with chairs, umbrellas, paddleboards, toys, towels, apparel and more for rent and purchase.
Navarre Beach Marine Science Station – fun educational gifts like shark tooth necklaces, sea life books, and more. Proceeds benefit marine research.
Man the Can – grab craft beer, wine, and snacks here for beach days. Playing bags games outside is also a popular pastime.
Emerald Coast Olive Oil – samples over 50 olive oils and balsamic vinegars. Bring home high quality olive oil based skincare products too.
Market at the Marina – ultra fresh seafood like poke and ceviche, plus picnic items, coffees, and gelato available dockside. Must visit spot!
Exploring the Navarre Beach Sea Turtle Conservation Center
Navarre Beach is an important nesting habitat for sea turtles, with thousands hatching annually from May-October. The Navarre Beach Sea Turtle Conservation Center educates visitors about these magical creatures.
Inside the center you can see sick and injured turtles being rehabilitated up close in the turtle hospital. Outdoors there are educational displays spotlighting the five turtle species found locally – Loggerhead, Green, Kemp's Ridley, Leatherback, and Hawksbill.
During nesting season, the center hosts nighttime turtle watches where you can see mama turtles laying their eggs on the beach under starlight! One of nature's most amazing moments.
The center is free to visit and does great work for turtle conservation. I highly recommend stopping by if you have the chance!
Swimming at the Navarre Beach Pool
When you need a break from the beach, the Navarre Beach Pool is a perfect spot to swim and let kids play. This large outdoor pool has a zero depth entry area, water slides, fountains, and lounge chairs.
General admission is only a few dollars for the day. And local hotels like the Best Western often provide free guest access with your room key. After getting some sun, it's very refreshing to take a dip here!
Relaxing at the Hola Spa
All that beach time getting a bit exhausting? Recharge with a pampering spa treatment at Hola Spa! Conveniently located at the Holiday Inn Resort, Hola uses natural organic ingredients in their facials, massages, mani/pedis and more.
Sinking into one of their cozy robes and melting under a therapists' skilled hands is just what the doctor ordered after days of activity. Ahhh!
Walk to the Gulfarium
The Gulfarium Marine Adventure Park is a great family activity conveniently located right next to the Navarre Beach Fishing Pier. At this small interactive aquarium you'll see dolphin shows, sea lion presentations, and educational exhibits.
Kids can touch stingrays, horseshoe crabs, and starfish in the hands-on Discovery Center. And the rehabilitated sea turtles at Turtle Lagoon will steal your heart!
Affordable pricing makes the Gulfarium a fun budget-friendly attraction to visit during your stay.
Kayaking at Blackwater River State Park
Just 15 minutes inland from Navarre Beach is the peaceful Blackwater River State Park. This is a gorgeous natural sanctuary boasting rare virtually untouched Longleaf Pine forests, hiking trails, and the Blackwater River – perfect for kayaking.
Several kayak rental companies can shuttle you upstream so you can drift lazily back down the river. Along the way you're likely to spot osprey, bald eagles, turtles and more. Talk about a relaxing paddle!
Afterwards grab a picnic table along the river and enjoy that cool forest serenity. The nature here is just beautiful.
Biking and Rollerblading Navarre Beach
Miles of paved paths parallel to the main beach road make Navarre a great place for casual biking and rollerblading. Many hotels provide bikes to use for guests. Or you can rent beach cruisers and tandem bikes from Big Kahuna and other spots.
My favorite route is biking from the Navarre Beach Fishing Pier to the Navarre Beach Causeway. This 3.5 mile roundtrip has parking lots, restrooms, and drink stops available along the way.
Early mornings or evenings around sunset are ideal to avoid both traffic and heat. Stop to snap some photos of those picturesque dune lakes on your ride!
Visiting Fort Pickens and the Pensacola Lighthouse
Just 14 miles west of Navarre, Pensacola Beach has two fantastic historical attractions I highly recommend visiting – Fort Pickens and the Pensacola Lighthouse.
Fort Pickens is a 19th century fort accessible only by ferry that has been remarkably preserved within the pristine Santa Rosa Island National Seashore. Touring this massive fort and gazing out from the cannon room over the Gulf is a history buff's dream!
The iconic black and white striped Pensacola Lighthouse has overlooked the coast here since 1859. Climbing the 177 steps to the top rewards you with sweeping views of Pensacola Beach and beyond. Be sure to check tour availability in advance online before visiting to reserve your climb time.
Both make for excellent half day excursions from Navarre to catch some history and culture between beach time.
Where to Grab Groceries and Essentials
Picking up snacks, drinks, sunscreen, and other beach vacation necessities is easy with these convenient Navarre grocery stores and pharmacies:
Navarre Winn Dixie – large supermarket with all the groceries, booze, toiletries, beach gear and more you could need.
Mango's – neighborhood market with craft beer, fresh fruit, sandwiches perfect for the beach.
CVS Pharmacy – pick up medications, toiletries, snacks, beach toys and umbrellas here.
Dollar General – budget friendly store for sunscreen, cups, plastic plates, beach towels, toys and other supplies.
I recommend stocking up on drinks, non-perishable foods, and essentials during a grocery run when you first arrive. That way you're set for beach days without having to leave the sand!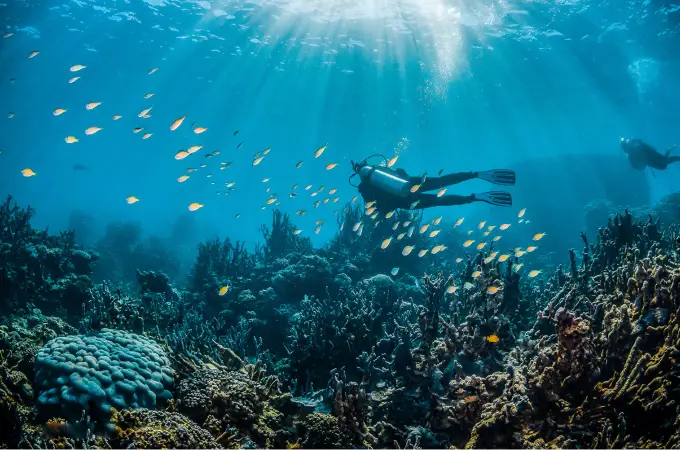 Annual Events in Navarre Beach 
While any time is prime time to visit Navarre, the town really comes alive for these annual festivals and events:
Mardi Gras Parade – February/March – beads, floats, and moon pies fill the streets!
Navarre Seafood Festival – April – amazing local catches, arts, and kids activities.
4th of July Fireworks – celebrate Independence Day with a patriotic bang!
Navarre Beach Oktoberfest – September/October – German beer, brats and music.
Navarre Beach Sidewalk Arts Festival – October – 100+ art vendors line the streets.
Holiday at the Beach Parade – December – festive floats usher
Here are some more annual events worth planning a trip around in Navarre Beach:
Sandblast Beach Volleyball Tournament – May Hundreds of teams compete in this massive beach volleyball tournament spanning over 40 courts set up along the shoreline. It's quite a spectacle to watch high-level players contending!
Pirate Fest – September: Avast ye mateys! This family-friendly pirate festival includes a pirate invastion and landing with reenactors, pirate ship battles, treasure hunts for kids, pirate themed contests, food and craft vendors, and more. Arghhh!
Isle of Eight Flags Shrimp Festival – October Celebrating the eight nations that have ruled Florida, this tasty festival has loads of freshly caught shrimp dishes, cooking contests like gumbo and shrimp boats, arts and crafts, kids activities, and live music.
Run with the Angels 5K – November Taking place on Navarre Beach at night with glow sticks, this 5K run/walk fundraiser brings awareness to pancreatic cancer through memorial luminary bags lining the course.
Palm Sunday Move to the Beach – April A fun tradition where local churches hold sunrise services on the beach to celebrate Palm Sunday. Many churches also organize baptisms in the Gulf waters on this special religious holiday.
Navarre Beach Polar Plunge – January Hundreds of brave souls ring in the new year by plunging into the chilly Gulf of Mexico wearing wild costumes. Proceeds from this invigorating event support Special Olympics Florida athletes. Brrr!
Navarre Beach Nights of Lights – December During the Christmas season, Navarre Beach has a spectacular display of holiday lights. The nightly light show runs from Thanksgiving through New Years Eve. Make sure to catch a light show synchronized to music broadcast on your car radio!
As you can see, there's almost always some kind of fun festival or lively event happening year-round. So whenever you plan your escape to Navarre Beach, you're sure to experience the destination at its best!
Places to Stay Nearby Navarre
While I highly recommend staying beachfront in Navarre if that's in your budget, there are some nice options in the surrounding areas if you want to save a little money or prefer more seclusion.
Nearby lodging picks include:
Hampton Inn & Suites in Navarre – newer hotel 6 miles from the beach with free breakfast.
Residence Inn by Marriott in Gulf Breeze – extended stay with full kitchens. 10 miles from beach but very affordable rates.
Cabins at Cobblestone Park – secluded cabin rentals on the Yellow River. Ideal for nature lovers! About 25 minutes from Navarre Beach.
If you don't mind driving up to 30 minutes, you can find some great vacation rental deals in areas like Milton, Pace, and Bagdad. Just depends how close you want to be versus potential savings!
How to Save Money in Navarre Beach
While not dirt cheap, Navarre Beach can be an affordable beach vacation with proper planning. Here are my top money saving tips:
Visit mid-April through September for lower hotel rates, excluding Memorial Day and July 4th weeks.
Stay Sunday to Wednesday nights when hotel rates are substantially lower.
Pack picnic lunches and snacks to eat on the beach instead of dining out every meal.
Shop at grocery stores instead of beach shops when possible for drinks, snacks, and gear.
Take advantage of free amenities like beach access, parking, and bathroom facilities.
For kayaking and paddleboarding, rent or bring your own instead of joining guided tours.
Check Groupon and Living Social for savings on attractions like Gulfarium tickets.
Only visit sit down restaurants on weekdays for lunch when prices are lower.
Have a pre-dinner drink and appetizer at a bar during happy hour instead of a pricier dinner.
You can absolutely stick to a reasonable vacation budget in Navarre Beach without sacrificing fun if you plan well and look for deals! It's one of the more affordable beach towns on the Emerald Coast.
Why I Love Navarre Beach
As you can see from this comprehensive guide, Navarre Beach has so much to offer as a spectacular yet peaceful Florida Gulf Coast destination. Here's a quick recap of why I love this special beach town so much:
The powdery white sand beaches are absolutely stunning and less crowded than neighboring beaches. Easy to find your own slice of paradise!
The chill, laid-back vibe here is so welcoming. Navarre has retained its small town charm.
There are ample free public beach access points with conveniences like restrooms and showers. Parking is still relatively easy here.
The clear emerald waters provide excellent swimming, snorkeling opportunities, paddleboarding, and more. Very family-friendly.
You have the renowned Navarre Beach Pier for fishing, historic significance, and epic sunset views.
Excellent seafood restaurants like Juana's and Crabs offer oceanfront dining.
There's always some fun festival or event happening year-round like the Seafood Festival, Pirate Fest, holidays and more!
Close enough to drive and explore Pensacola's attractions, yet more affordable than Destin. Really a prime location.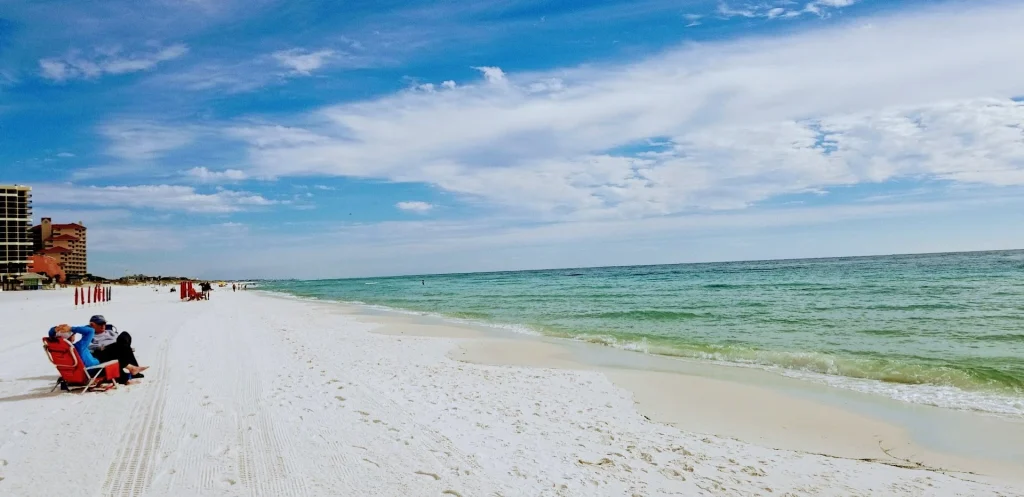 Crowd Status at Navarre Beach
One of the many charms of Navarre is its uncrowded, peaceful atmosphere. Unlike some of the more well-known Florida beaches, Navarre is often less crowded, making it an ideal destination for those seeking a more relaxed, serene beach experience.
While the beach does see an influx of visitors during peak vacation times, such as spring break and the summer months, it's still far less crowded than its more famous neighbors like Destin or Panama City Beach.
This means you won't have to jostle for a spot on the beach or wait in long lines at local attractions.
The locals often refer to Navarre as "Florida's Best Kept Secret," and it's easy to see why. Here, you can enjoy the beauty of the Emerald Coast without the crowds.
You'll have plenty of space to spread out your beach blanket, set up your umbrella, and enjoy the beach at your own pace.
So, if you're wondering, "Is Navarre Beach crowded?" the answer is typically, "Not as much as you'd think." It's just one of the many reasons why Navarre is a hidden gem on Florida's Emerald Coast.

Traveling from Destin FL to Navarre FL
If you're planning a trip to Navarre Beach and are coming from Destin, Florida, you're in for a treat. The journey from Destin to Navarre is not only straightforward, but it's also incredibly scenic.
The distance between Destin and Navarre is approximately 35 miles, and the drive usually takes about an hour, depending on traffic.
The most direct route is via US-98 E, a scenic highway that hugs the coastline, offering beautiful views of the Gulf of Mexico and the Santa Rosa Sound.
As you drive along US-98 E, you'll pass through Fort Walton Beach and Mary Esther, giving you a chance to see more of Florida's beautiful Emerald Coast.
There are plenty of spots along the way where you can pull over and take in the stunning coastal views, snap some photos, or even stop for a quick beach stroll.
Once you arrive in Navarre, you'll find it's well worth the drive. The laid-back atmosphere, stunning beaches, and array of activities make it a fantastic destination for a day trip or a longer stay.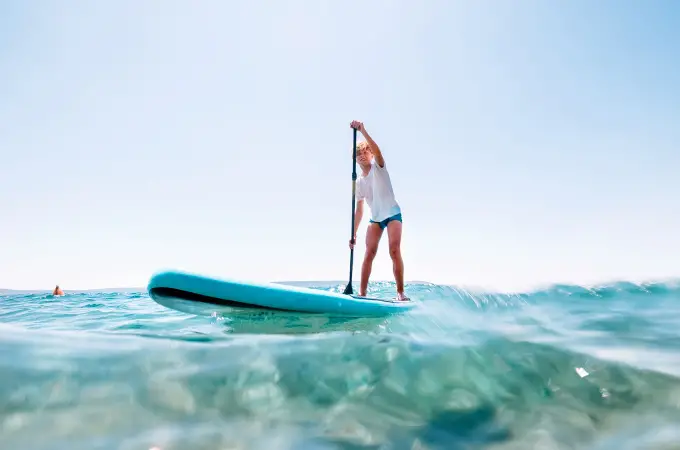 Even MORE Things to Do Around Navarre Beach
While Navarre itself is a haven of relaxation and beach fun, the surrounding areas also offer a wealth of attractions and activities that are worth exploring.
Whether you're a nature lover, a history buff, or an adventure seeker, you'll find plenty to do around Navarre.
One of the top attractions near Navarre is the Blackwater River State Forest. Known as the "Canoe Capital of Florida," this expansive forest offers a variety of outdoor activities, including canoeing, kayaking, hiking, and bird watching.
The forest is home to the Blackwater River, one of the purest sand-bottom rivers in the world, making it a fantastic place for a refreshing dip or a leisurely paddle.
For history enthusiasts, a visit to the historic city of Milton is a must. Just a short drive from Navarre, Milton is known for its rich history and beautifully preserved historic buildings.
The city's downtown area is a designated Historic District, where you can take a self-guided walking tour and step back in time.
If you're traveling with kids, the Gulf Breeze Zoo is a great option.
Located between Navarre and Pensacola, this 50-acre zoo is home to a wide variety of animals from around the world and offers interactive experiences like animal feedings and a farm area.
And let's not forget about the fantastic dining options around Navarre. From fresh seafood at local beachside eateries to delicious Southern cuisine in charming downtown restaurants, there's something to satisfy every palate.
So, while the beach might be the main attraction, don't miss out on the many things to do around Navarre. It's all part of the Emerald Coast experience!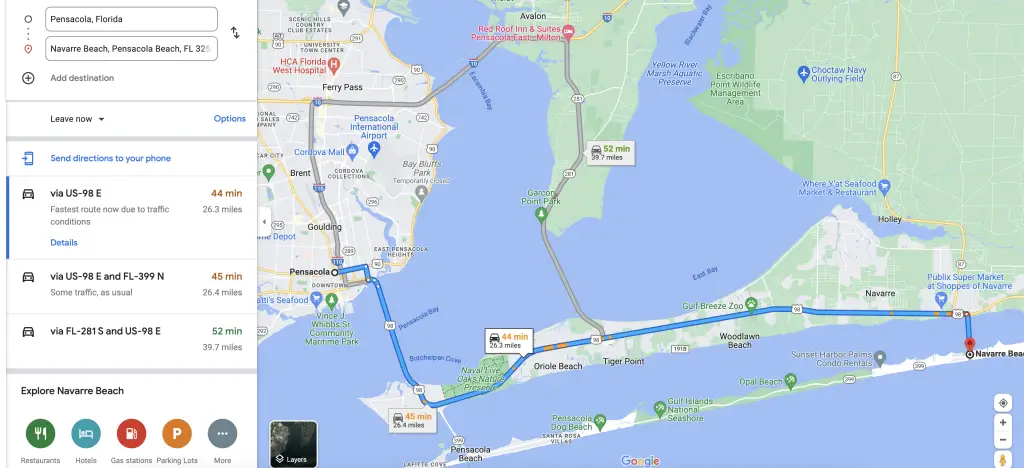 Navarre to Pensacola Beach
If you're looking to explore more of Florida's stunning Emerald Coast, a trip from Navarre to Pensacola Beach is a fantastic option.
The journey is as beautiful as the destination, offering breathtaking coastal views and a chance to experience more of what this region has to offer.
The distance from Navarre to Pensacola Beach is approximately 25 miles, and the drive typically takes around 45 minutes to an hour, depending on traffic.
The most straightforward route is via US-98 W and FL-399 N, a scenic drive that takes you along the coastline and over the Pensacola Bay Bridge.
As you make your way to Pensacola Beach, you'll pass through the city of Gulf Breeze, a charming coastal community that's worth a stop.
Here, you can visit the Gulf Breeze Zoo, enjoy a picnic in Shoreline Park, or simply take in the beautiful views of Pensacola Bay.
Once you arrive in Pensacola Beach, you'll find a vibrant beach community with a wealth of attractions.
From the historic Fort Pickens to the Pensacola Beach Pier and Boardwalk, there's plenty to see and do.
And, of course, the beach itself is a highlight, with its white sands and clear waters.

Navarre Beach to Gulf Shores
If you're looking to extend your beach-hopping adventure, consider a trip from Navarre Beach to Gulf Shores, Alabama.
This journey will take you along the beautiful Gulf Coast, offering stunning views and a chance to explore more of the region.
The distance from Navarre to Gulf Shores is approximately 80 miles, and the drive usually takes about two hours, depending on traffic.
The most direct route is via US-98 W and AL-182 W, a scenic drive that takes you along the coastline and through several charming coastal towns.
As you make your way to Gulf Shores, consider stopping in Pensacola, Florida. This historic city offers a wealth of attractions, including the National Naval Aviation Museum, Pensacola Lighthouse and Museum, and the beautiful Pensacola Beach.
Once you arrive in Gulf Shores, you'll find a vibrant beach community with plenty to see and do.
From the expansive Gulf State Park to the Alabama Gulf Coast Zoo and the Wharf at Orange Beach, there's something for everyone.
Conclusion
If you're looking for the classic lively Florida beach vacation experience without extreme crowds and costs, put Navarre Beach high on your list. Its natural beauty and small town charm make it one of my favorite unsung beach towns in the Florida Panhandle!
I hope this guide gives you plenty of inspiration to start planning your own Navarre Beach getaway. Let me know if you have any other questions!
We can't wait to welcome you to Navarre, the most relaxing place on Florida's Emerald Coast!