If you are looking to enjoy a nice beach vacation in the Florida Panhandle area with your furry friend, you may be wondering: what 30A beaches are pet-friendly?
According to the Florida County Websites, some 30A locations such as Destin Beach are not pet-friendly.
Other 30A beaches such as Seaside Beach and Panama City Beach do welcome pets, and a few, like Pensacola Beach, only offer limited access to pets.
It's important to plan ahead when bringing a pooch on vacation, and the 30A beaches are no exception to this rule!
Let's discover which beaches on the 30A are pet-friendly as well as those that are limited, and pick out the best places to have fun with pets along the way!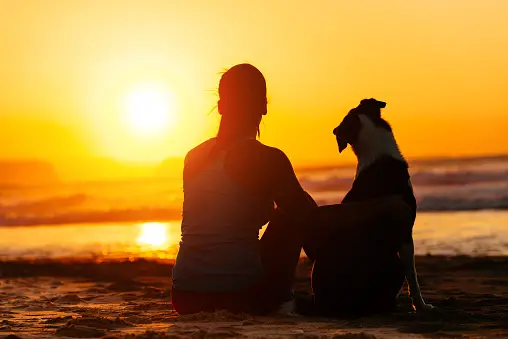 Which 30A Beaches Are Pet Friendly?
There are several beaches along Florida's 30A that allow pets, so you can enjoy your family vacation with your four-legged buddy at your side!
Check out the list below to plan your trip with your pet.
Seaside Beach
The seaside beach does allow dogs, however, be sure to make reservations for beach access.
It is also important to note before visiting with your pooch that you will have to rent beach chairs.
St. Andrews State Park
St. Andrews State Park is one of the cheaper options for Florida beaches, and dogs are allowed, however, they must be kept on a leash at all times. 
Alys Beach
Alys Beach freely allows for dogs to come and romp on the beach, even without leash laws to speak of.
Panama City Beach
Panama City Beach is one of the most dog-friendly places in Florida.
They have their own Dog Beach, which is located to the west of the Russell-Fields City Pier.
They are still required to be on a leash or under the command of an owner.
Which 30A Beaches Limit Access For Pets?
While most of the 30A stretch of beach cities are great places to vacation with dogs, there are a few that limit or even keep pets from coming to the beach.
Check out the list below to learn which ones are more restrictive!
Destin Beach
According to the city's official website, Destin Beach does not allow dogs on the beaches within their county lines.
Blue Mountain Beach
Blue Mountain Beach is a part of Walton County, which does not allow dogs unless you secure a permit and carry it with you and your pooch as you head out to the beach. 
Pensacola Beach
Pensacola Beach does not offer full access to pets.
Dogs are limited to visiting designated dog beaches, which can be found at the specific 21.5 and 28.5 parking lots.
Grayton Beach
According to their website, Grayton Beach is one of the Florida beaches which allows dogs, but they must wear tags and a leash. 
Additionally, dogs who come to enjoy Grayton Beach are only allowed there between 3 pm and 9 am during Standard Time periods.
Also, they are only allowed between 6 pm and 8 am during Daylight Savings Time periods.
Camp Helen State Park
Camp Helen State Park is beautiful and historical, and it does allow dogs on the property as long as they are leashed on leads no longer than 6 feet and their droppings are properly picked up. 
Unfortunately, although dogs are allowed out of the car at Camp Helen, they are not allowed in the bathing areas, cabins, park buildings, or the actual waterfront beaches.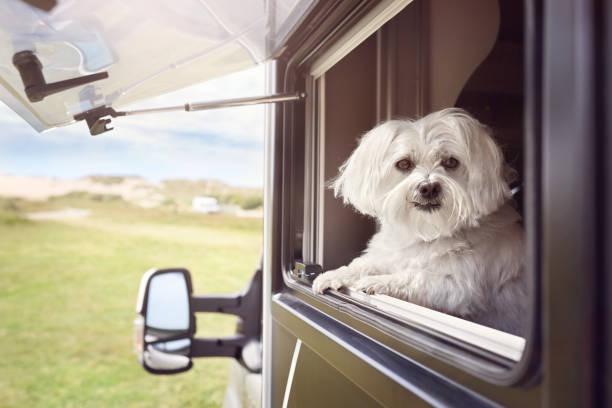 Additional Pet-Friendly Locations near 30A Beaches
Now that we've covered several actual beach parks that are pet-friendly, it's time to go over other useful locations to make your vacation with your pet perfect.
Check out the list below to become aware of vet locations, pet-friendly places to stay, and even pet-friendly restaurants!
Pet-Friendly Lodgings
For well-behaved animals with equally responsible owners, there are over twenty-one different types of lodging available along 30A Florida Beaches!
The most highly rated options online include:
Reel Relaxing, is a Seagrove vacation house with gulf access and room for up to 8 guests. 

Rollin Tide C7, a Seagrove Condominium with gulf access and room for 5 guests.

Dune Dreaming is a smaller Prominence Townhouse with gulf access and room for 5 guests.
Dog-Friendly Restaurants
A wonderful end to a nice vacation day at the beach is having dinner with your family.
Along the 30A, there are plenty of places where that can include your furry family member, too!
Panama City has over 47 pet-friendly restaurants, alone. Below are a couple of highly-ranked options.
Pineapple Willy's in Panama City offers seafood and ribs, and a view of the sunset with pet seating outdoors.

The Bay in Santa Rosa Beach offers southern gulf coast cuisine with ten pet-friendly outdoor tables.

Alice's on Bayview in Panama City offers seafood and southern cuisine, and they offer treats at their pet-friendly outdoor seating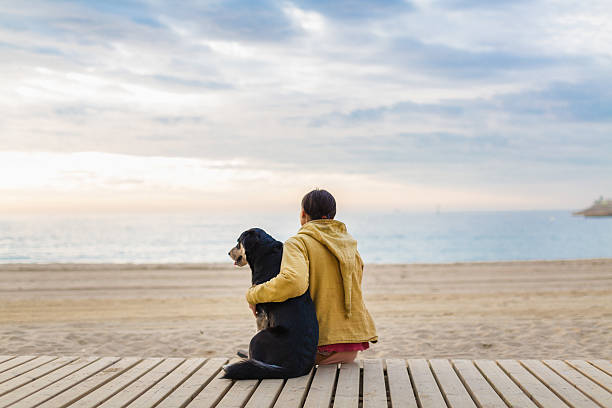 Veterinary Services
Some of the best veterinary services are available along the 30A, so there's no need to worry about getting stuck far from home if your pet needs medical attention!
Look below for the top-rated vets along Florida's 30A.
Gulf Winds Animal Hospital is open from 8 AM to 6 PM every day except Sunday on Panama Beach.

30A Vet is open from 8 AM to 5 PM on weekdays in Santa Rosa Beach.

Panhandle Mobile Vet Service serves the Panama City Beach area and is available for house calls, and even to help exotic pets, from 8 AM to 5 PM on weekdays.
Dog Parks
There are some charming fun places to take dogs along Florida's 30A vacation destinations. Check out the list below for great ideas to have a nice time with your precious pooch!
Summary
Florida's 30A includes many areas that are fun to create memories with pets, including Panama City Beach and Seaside Beach!
Even places like Destin, which limits access to pets, still offer dog parks or pet-friendly restaurants.
Have fun sharing a nice vacation time with your pets along the 30A!